Severe cyclone Biparjoy to hit Gujarat as state prepares for the landfall
11 June, 2023 | Anupam Shrivastava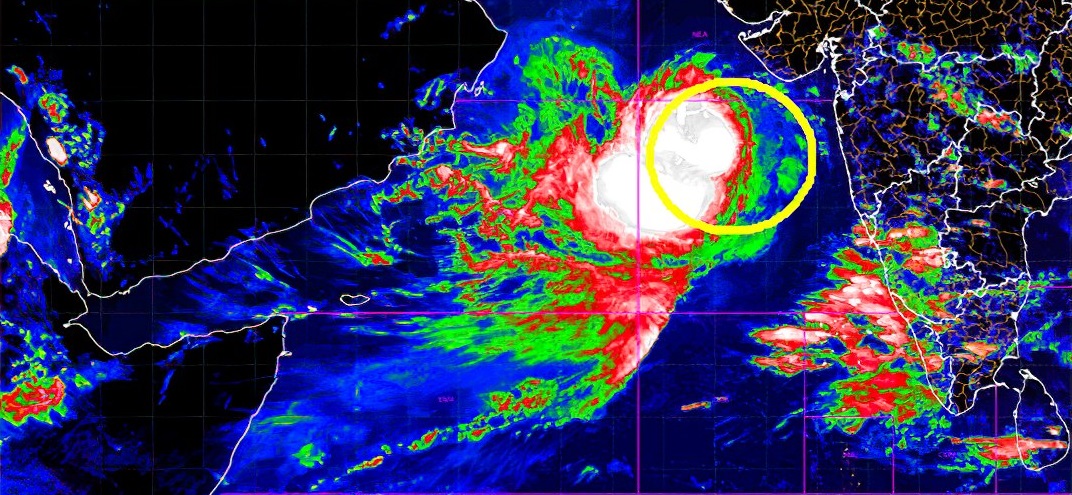 The IMD has issued a Yellow Cyclone Alert for Biparjoy landfall in parts of Saurashtra and the Kutch coast in Gujarat.
Ahead of the landfall of cyclone Biparajoy, Gujarat Chief Minister Bhupendra Patel visited the State Emergency Operation Centre on Sunday to assess the state's coastal regions' readiness for potential storms.
The visit comes after cyclonic Biparjoy was converted into an 'extremely severe' category storm. Biparjoy is set to make landfall at Kutchh and Saurashtra coast in Gujarat along with parts of Pakistan on Thursday.
In addition, the Gujarat Chief Minister convened a video conference with all authorities from the possibly affected area.
The meeting was attended by Chief Secretary Rajkumar, DGP Vikas Sahay, Relief Commissioner Alok Pandey, and chiefs of the Revenue Department, Energy Department, and Road Building Department. Following a preliminary meeting with the department heads, the Collectors and concerned officials from the possibly affected districts convened via video conference.
A Yellow Cyclone Alert has been issued by the India Meteorological Department for the parts of Saurashtra and the Kutch coast in Gujarat.
IMD issues Yellow alert for Biparjoy landfall in Saurashtra and Kutch Coast
"Cyclone Alert for Saurashtra and Kutch Coast: Yellow Message. ESCS BIPARJOY lay over the east-central Arabian Sea at 0830 IST today,460 km SSW of Porbandar,510 km SSW of Dwarka, 600 km SSW of Naliya. To cross Saurashtra and Kutch and adj Pakistan coasts around noon of 15 June as VSCS," the MET department stated in a tweet.
The IMD had already issued a warning in Thane, Mumbai, and Palghar. It also requested that fishermen in coastal regions be on high alert from June 11 to June 14.
Meanwhile, on Saturday, huge waves were seen at Tithal Beach in Gujarat's Valsad, a coastal city on the Arabian Sea. As a precaution, Tithal Beach has been restricted to tourists until June 14.