Cyclone Sitrang kills 11 in Bangladesh
25 October, 2022 | Riya Girdhar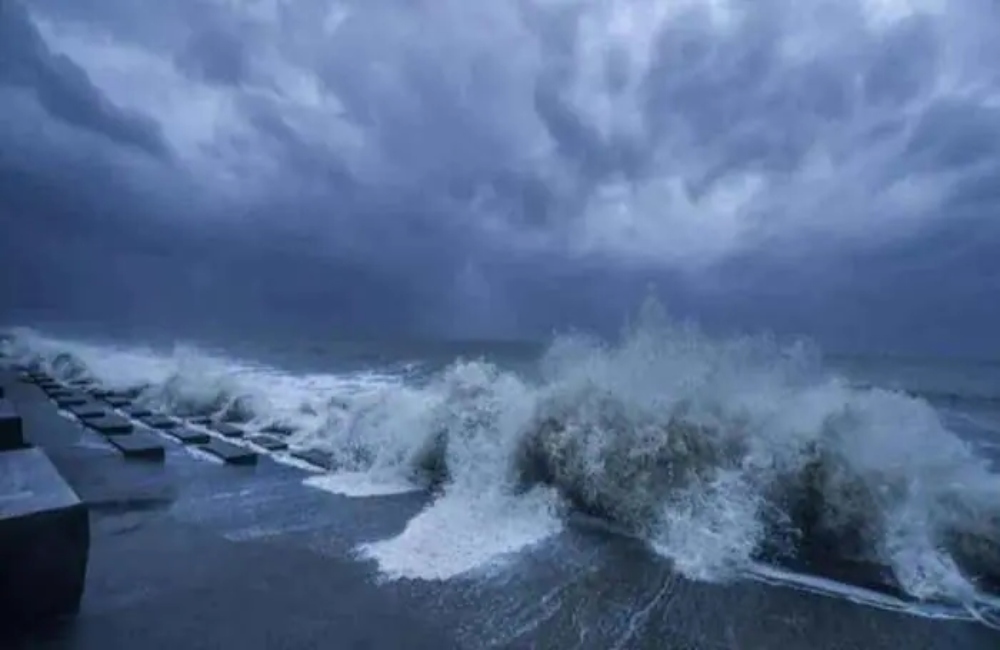 On Monday, Cyclone Sitrang made landfall in Bangladesh. There have been reports of up to 11 fatalities caused by the cyclone.
After Cyclone Sitrang made landfall on Monday in six districts of Bangladesh, up to 11 people died. The cyclone skirted the shore of West Bengal on Monday before crossing it near Barisal between 9:30 and 11:30 p.m., according to the meteorological agency.
Two of the 11 fatalities were caused by trees falling on people in the neighbourhoods of Bhola Sadar and Char Fasson. Three members of the same family were crushed under a tree in Cumilla's Nangalkot. In Sirajganj, a mother and son pair perished when their boat capsized.
Numerous locations along the Bangladeshi coast saw significant flooding as a result of the storm. The water at Noakhali, Bhola, Barisal, and Cox's Bazar was nine feet high.
The cyclone reached India on Monday night after passing over Sylhet district and Dhaka, according to the Meteorological Department. It turns into a land depression at this point.
Until Tuesday afternoon, the storm is forecast to produce moderate to heavy rain to much of the nation, including the coast. To alert people that the cyclone is expected to pass the port, 15 coastal areas of the nation, including the Cox's Bazar coast, Payra and Mongla seaports, and Chittagong, have been requested to display danger signal number 7.
SCHOOL AND COLLEGE CLOSURE
All educational institutions in the divisions of Chittagong, Barisal, and Khulna will be closed on Tuesday, according to a statement from the government of Bangladesh. However, academic institutions that will serve as shelters will always be closed.
Additionally, all of Tuesday's exams at the National University have been cancelled.
DOWN CONNECTIVITY
After the cyclone reached landfall, telecommunication was also cut down in addition to only road and maritime connectivity. On the other side, flights at the airports of Barishal, Chittagong, and Cox's Bazar were halted as of Monday afternoon owing to unfavourable weather conditions.
In 15 coastal regions, rivers have water levels that are 3 to 5 feet higher than usual.