Deadly Wildfires Ravage Hawaii Claiming 6 Lives, Power Supply Disrupted
10 August, 2023 | Anupam Shrivastava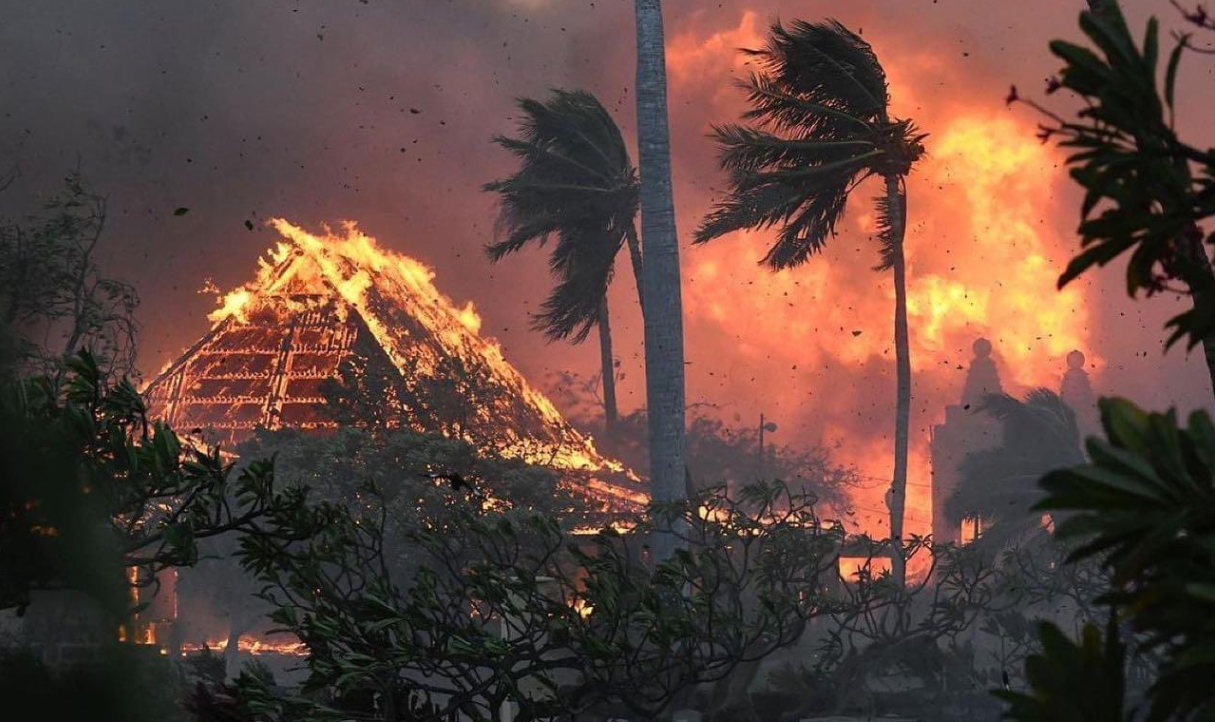 Fueled by strong winds, wildfires in Hawaii have triggered mass evacuations, strained medical facilities, transforming tourist hotspot into rapid inferno.
Wildfires in Hawaii have claimed the lives of at least six individuals, according to a report by CNN, which cites information provided by Maui County Mayor Richard Bissen Jr. The mayor conveyed that ongoing search and rescue operations are in progress, with a cautionary note that the casualty count might rise as more details emerge.
Historic Lahaina Town in Maui witnesses entire sections of residences and establishments succumbing to flames, as wind-driven blazes originating from an advancing hurricane take center stage. Meanwhile, over on the Big Island, three separate wildfires rage, with significant containment progress achieved in two of them, accounting for at least 60%.
As per the reports fires are impacting two specific regions on the island. One is Lahaina, which encompasses a residential and tourist zone alongside a commercial district in West Maui. The other affected area is Kula, situated inland within the mountainous upcountry region and primarily residential in nature.
Mayor Bissen highlighted that an additional six people have sustained injuries, three of whom suffered burns. The dire situation also involved a firefighter who was hospitalized for smoke inhalation and was undergoing treatment, as reported by CNN.
The devastating impact of the fires has resulted in the destruction of numerous structures, with some being completely razed. Mayor Bissen emphasized that the primary focus of officials and first responders remains the preservation of lives, followed by efforts to safeguard property. Both fire departments and their objectives are diligently engaged in these endeavors. The fire department is diligently working round-the-clock shifts to contain the blaze, he noted.
Simultaneously, Hawaiian Electric crews are striving to restore power to affected areas in West Maui and Upcountry. A statement by spokesperson Shayna Decken, as reported by CNN, stressed their commitment to supporting the impacted communities. The priority lies in ensuring the safety of residents, customers, and workers, as well as in prioritizing power restoration in accessible regions.
The report indicates that around 12,400 customers in West Maui continue to experience power outages. Crews are actively assessing the wildfire-induced damage, working tirelessly to repair downed poles and power lines across various locations.
Also Read: What happened in Manipur is shameful but doing politics over it is even worse, says Amit Shah