Delhi Floods: Schools & colleges shut, metro hit, 12 NDRF teams deployed
13 July, 2023 | Bhavnish Tawar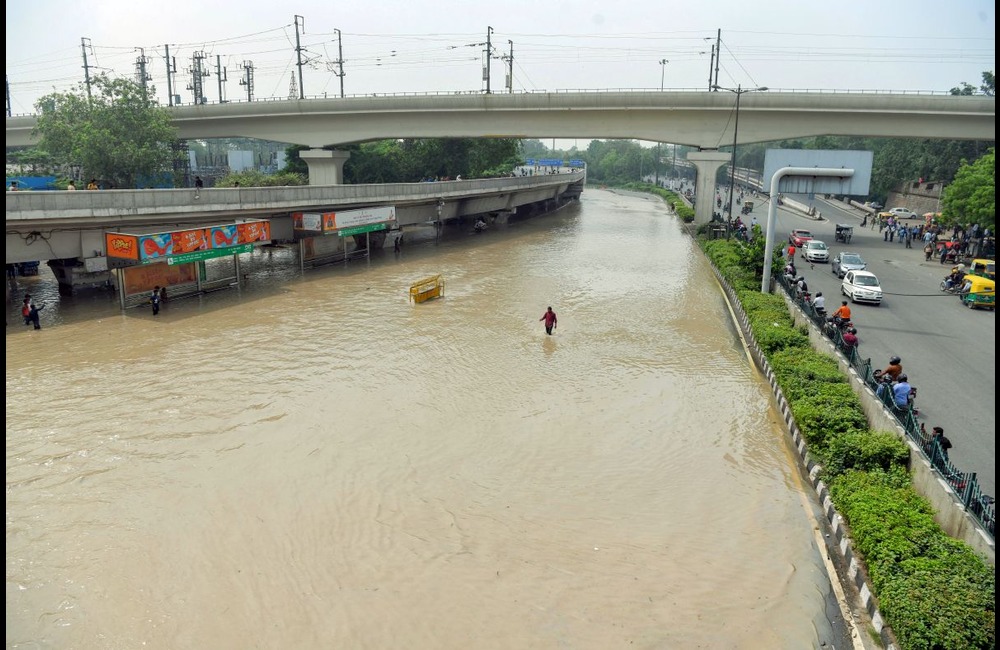 Delhi had recorded a rapid rise in the Yamuna's water level over the past four days. It shot up from 203.14m at 11 am on Sunday and now it has reached to 3m above the danger mark.
Water levels in Delhi's swollen Yamuna continued to rise overnight, flooding homes and roads and calling for emergency response. The water level in Yamuna was 208.46 meters as of 7 am today as the Hasnikund Dam in Haryana continues to release water into the river. The current water level is 3 meters above the danger mark.
Arvind Kejriwal's government asked the Center to intervene and stop the water flow from the dam, but the Center responded that excess water needed to be drained. Farther north in Himachal Pradesh, where the monsoon has wreaked havoc, the rains have been so heavy that they have flooded the weirs.
Three water treatment plants were closed due to rising water levels. This could affect the drinking water supply of the provincial capital. Prime Minister Kejriwal announced this morning that all state and private schools will be closed due to flooding. The prime minister said this morning that the government had cleared the flooded areas, asked the public to help evacuate, and urged the public to stay away from the flooded areas. "The most important thing is to save lives. I appeal to all Delhi residents to help each other in this emergency," he tweeted. According to the Central Water Board, water flow from the Haryana Dam is expected to decrease from 2 pm.
Although there has been no heavy rainfall in the state capital recently, the flood disaster in Yamuna state has caused great stress to people near the river due to runoff from Haryana state. Many people had to evacuate their homes after the flood. Flood conditions displaced thousands and banned gatherings in vulnerable areas. The water level in Yamuna is now at an all-time high. This monsoon season saw the heaviest rainfall in Delhi in decades.
Rising water levels in Yamuna have closed the road to the Yamuna Bank metro station, creating flood-like conditions in Delhi and affecting services on the Delhi Metro. The Delhi Metro Rail Corporation (DMRC) said on Twitter that the entrance/exit of the Yamuna Bank metro station has been temporarily closed. The tweet urges people to plan their trips accordingly.
"Due to rising water levels of the Yamuna, trains are passing through all four Metro bridges on the river with a restricted speed of 30 mph as a precautionary measure. Normal services on all corridors," DMRC tweeted.