A 20-year-old lady was murdered after her scooter was struck by a vehicle, which carried her for about 4 kilometres — from Sultanpuri to Kanjhawala. The event occurred in the early hours of Sunday. The corpse was discovered over an hour later, according to police who investigated the incident. Anjali Singh, an event organiser, was on her way home from work when the incident occurred. In connection with the event, five males who were inside the automobile have been detained.
Here is a complete Timeline of the Incident: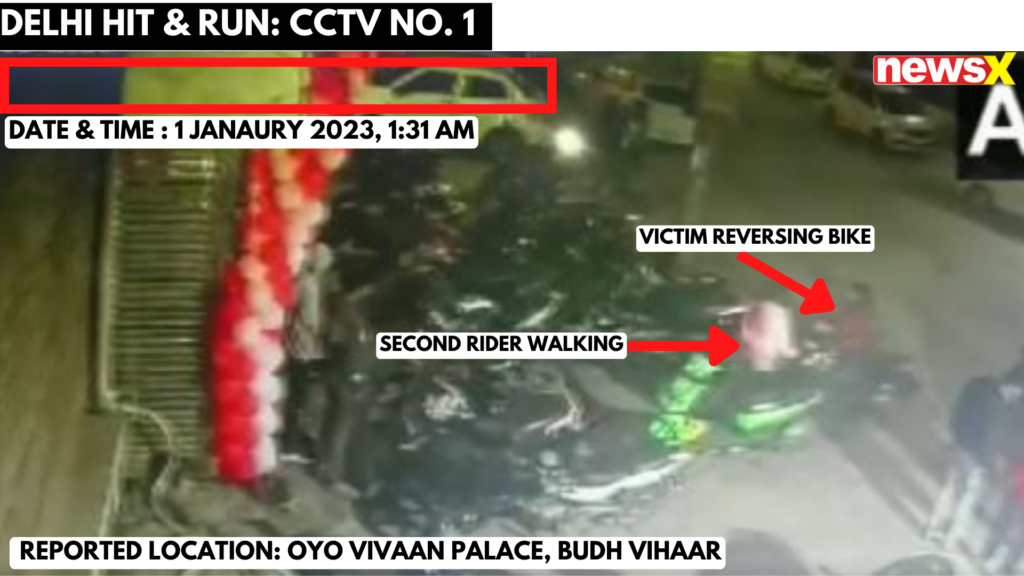 1st Janaury 2023, 01:31 AM – Anjali Singh, an event organiser had booked a hotel with her female friend in Budh Vihar. Where NewsX was able to access exclusive CCTV footage of the victim and her friend getting on their scooty. NewsX also exclusively accessed the copy of Hotel Register.
Hotel manager claimed that there was a scuffle between the victim and her friend.
1st Janaury 2023, 03:34 AM
Second CCTV footage shows the accused's car driving at Mundka, that is around 9 KM away from the first citing of the victim leaving the hotel in Budh Vihaar. In this CCTV footage, A frail hand can be seen hanging below the car.
The Accident Route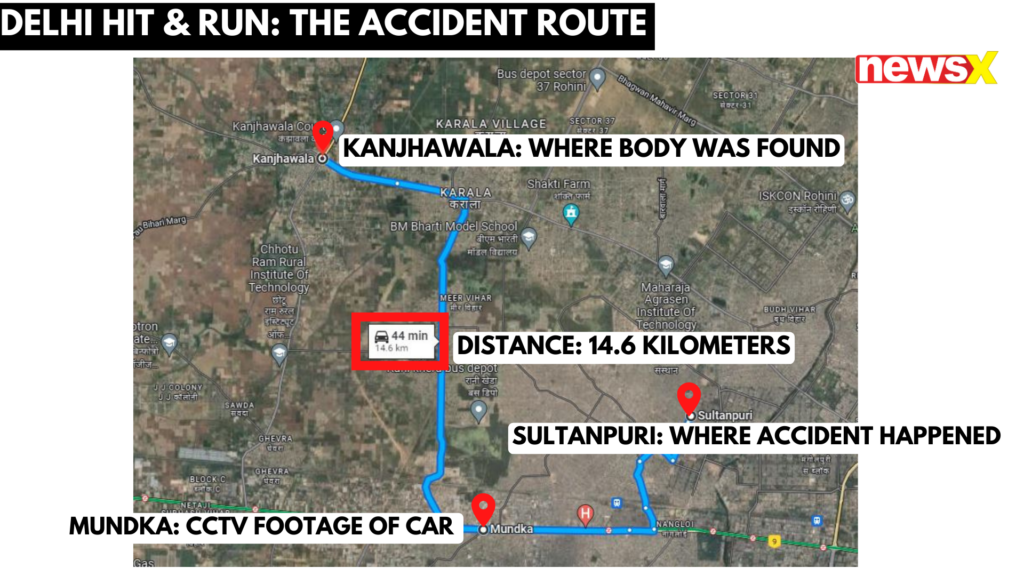 "While following the path travelled by the deceased and accused, we discovered that Anjali wasn't alone on that night," a person close to the inquiry stated. She was with a female companion. They rode her Scooty home from work together. The buddy was injured as well during the event, but she fled the scene. She did not contact or report this to the authorities. We're looking for her."
The Complete Incident Trail
According to sources, Singh's phone remained functioning till midnight and was destroyed in the accident. While Singh's mother, Rekha, claimed her daughter's phone was turned off after 10 p.m., police said they discovered call records beyond that time.
Eyewitness' Statement to Media Agency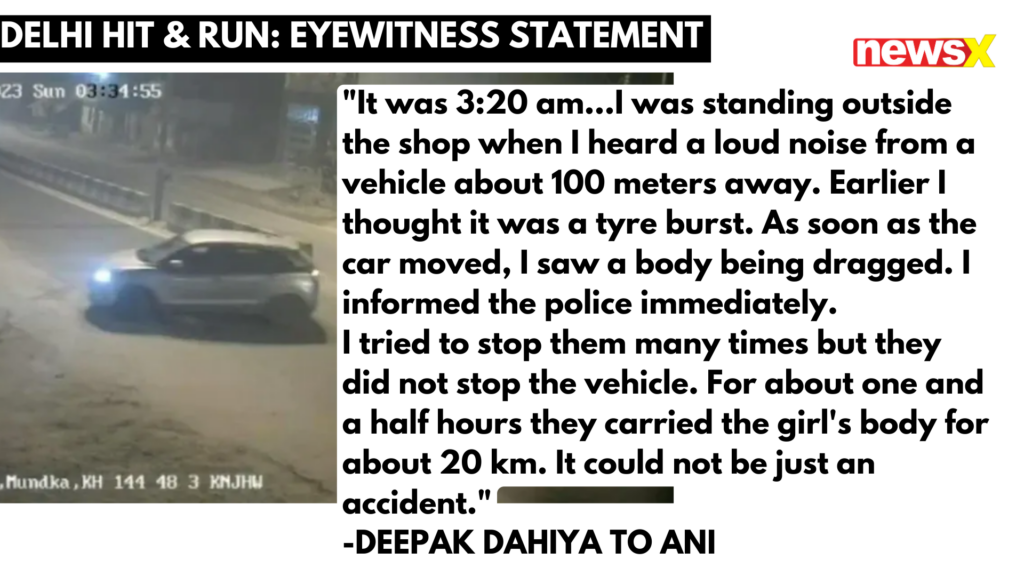 Approximately five PCR calls were made on the day of the collision, but police reportedly reacted late. Massive protests against the police were conducted outside the Sultanpuri police station on Monday.