Delhi Minister Atishi Urges Chief Secretary to Expedite Ex-Gratia Relief for Flood-Affected Families
29 July, 2023 | Don Tomslee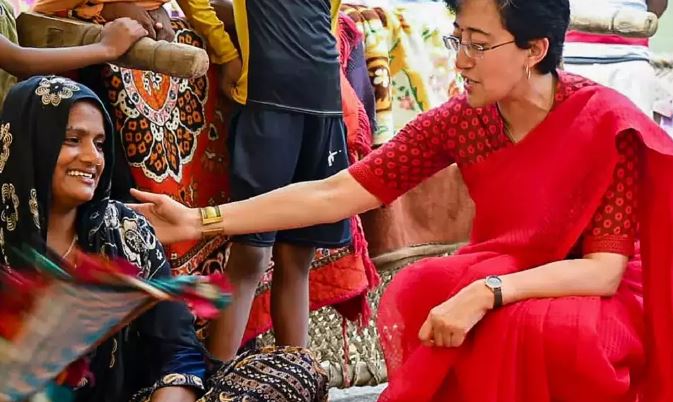 The water levels in the Yamuna River showed a steady decline.
Delhi Revenue Minister and Aam Aadmi Party (AAP) leader, Atishi, has urged Delhi Chief Secretary Naresh Kumar to expedite ex-gratia relief to flood-affected families in the city. After reviewing the status of relief distribution on Friday, Atishi expressed concern over the slow progress in providing assistance to the affected families. She revealed that out of the 4,716 families staying in relief camps during the flood, only 197 families have received the ₹10,000 ex-gratia relief from the Delhi Government.
In her letter to the Chief Secretary, Atishi requested the deployment of all officers, even on weekends, to process the ex-gratia relief for the flood-affected individuals. She emphasized the urgency of providing immediate financial assistance to the affected families by transferring the money into their bank accounts as soon as possible.
The AAP leader also demanded a status report on the ex-gratia compensation to be submitted to Chief Minister Arvind Kejriwal and herself by July 31, 2023.
Earlier, Atishi directed the Chief Secretary to ensure that all essential amenities are provided to people sheltered in relief camps. The evacuation of marooned residents living along the banks of the Yamuna River was carried out after the river breached the danger mark, causing widespread flooding in various parts of Delhi.
However, complaints arose from the flood victims regarding inadequate facilities at the relief camps, including shortages of water, inadequate toilets, electricity, and poor-quality food. Atishi stressed the responsibility of the government to provide all necessary facilities to the evacuees and demanded prompt action against any officer found to be negligent in their duties.
Fortunately, the water levels in the Yamuna River showed a steady decline, and it was expected that the situation would improve in the next 12 hours. The Delhi government reported that a total of 25,478 people were evacuated as the Yamuna River crossed the danger mark due to heavy and incessant rainfall, as well as the release of water from the Hathnikund Barrage in neighboring Haryana.