Delhi Police Enhances Security Measures In The National Capital Ahead of Independence Day
13 August, 2023 | Anupam Shrivastava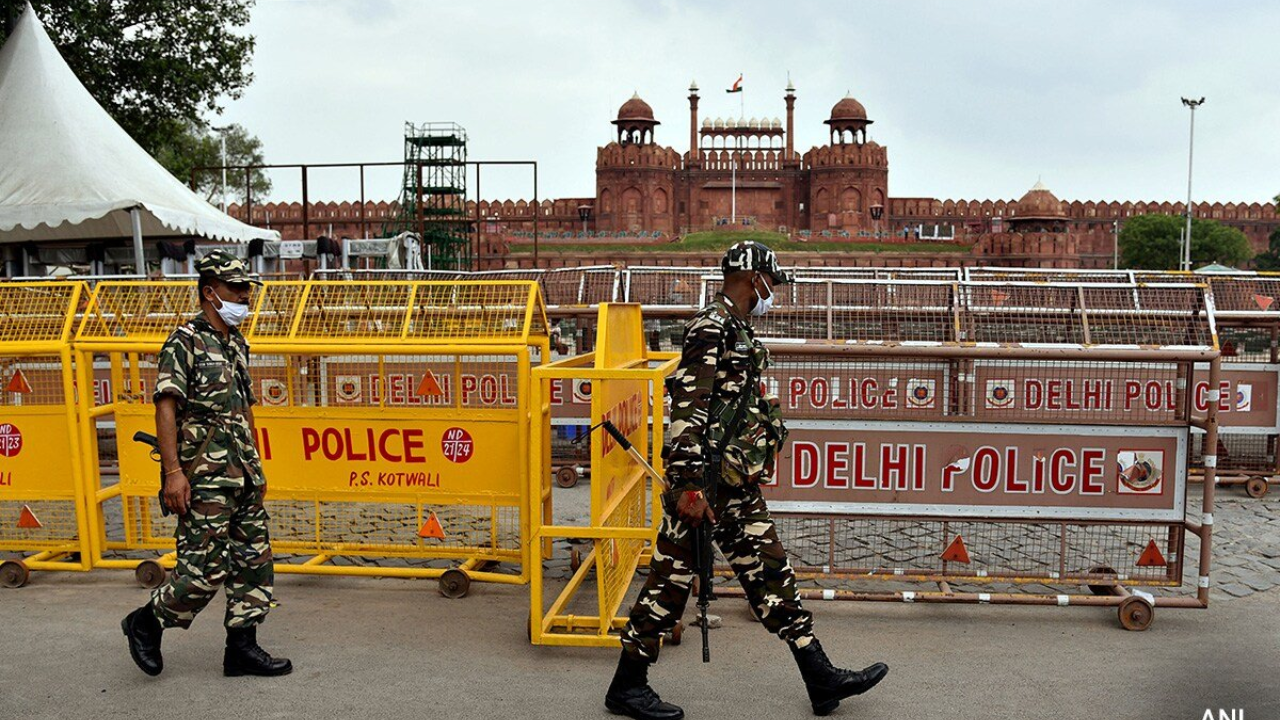 Delhi Police has enhanced security for Independence Day as full dress rehearsal of the armed forces takes place at the iconic Red Fort.
In anticipation of the upcoming Independence Day festivities, the Delhi Police have ramped up security measures within the national capital. Stringent security arrangements have been put in place, accompanied by heightened patrolling and increased scrutiny of vehicles to ensure the safety of the city.
Preparations are currently underway for a full dress rehearsal of the armed forces at the iconic Red Fort. This rehearsal serves as a significant run-through before the actual Independence Day event.
In celebration of India's 75th year of independence, Prime Minister Narendra Modi has called upon the citizens of India to take part in the 'Har Ghar Tiranga' (Every Home a Tricolour) initiative, set to occur from August 13 to 15 this year. Prime Minister Modi emphasized that the Indian flag embodies the essence of freedom and national unity. He encouraged people to share their pictures with the Tricolour on the designated 'Har Ghar Tiranga' website.
Expressing his sentiments via Twitter, Prime Minister Modi wrote, "The Tiranga symbolises the spirit of freedom and national unity. Every Indian has an emotional connect with the Tricolour and it inspires us to work harder to further national progress."
Simultaneously, a grand event is being organized at the Red Fort where around 1,800 special guests from diverse corners of India will be in attendance for the Independence Day flag hoisting by Prime Minister Narendra Modi.
In light of India's 75th year of Independence, a diverse group of individuals have been invited to partake in the celebrations in New Delhi. This includes village sarpanches (heads), educators, medical professionals, farmers, fishermen, laborers who contributed to the construction of the Central Vista project in New Delhi, workers from the khadi sector, nationally recognized school teachers, employees of the border roads organization, and those who have been instrumental in the implementation of projects like Amrit Sarovar and Har Ghar Jal Yojana across the nation.
These invitees, along with their spouses, have received an invitation from the Union Ministry of Agriculture and Farmers Welfare to join in the Independence Day festivities.
Furthermore, two beneficiaries of the 'Pradhan Mantri Kisan Samman Nidhi Scheme' (PM-KISAN) from Maharashtra have been selected to witness the Independence Day celebrations at the Red Fort. Among the approximately 1,800 invitees, fifty beneficiaries of this scheme, accompanied by their families, have the opportunity to listen to Prime Minister Modi's address during the event.
Also Read: Indian Air Force Bolsters Surveillance and Strike Capabilities with Heron Mark 2 Drones In North