Delhi Police trains women commandos for Upcoming G20 Summit
19 July, 2023 | Anamika Singh Parihar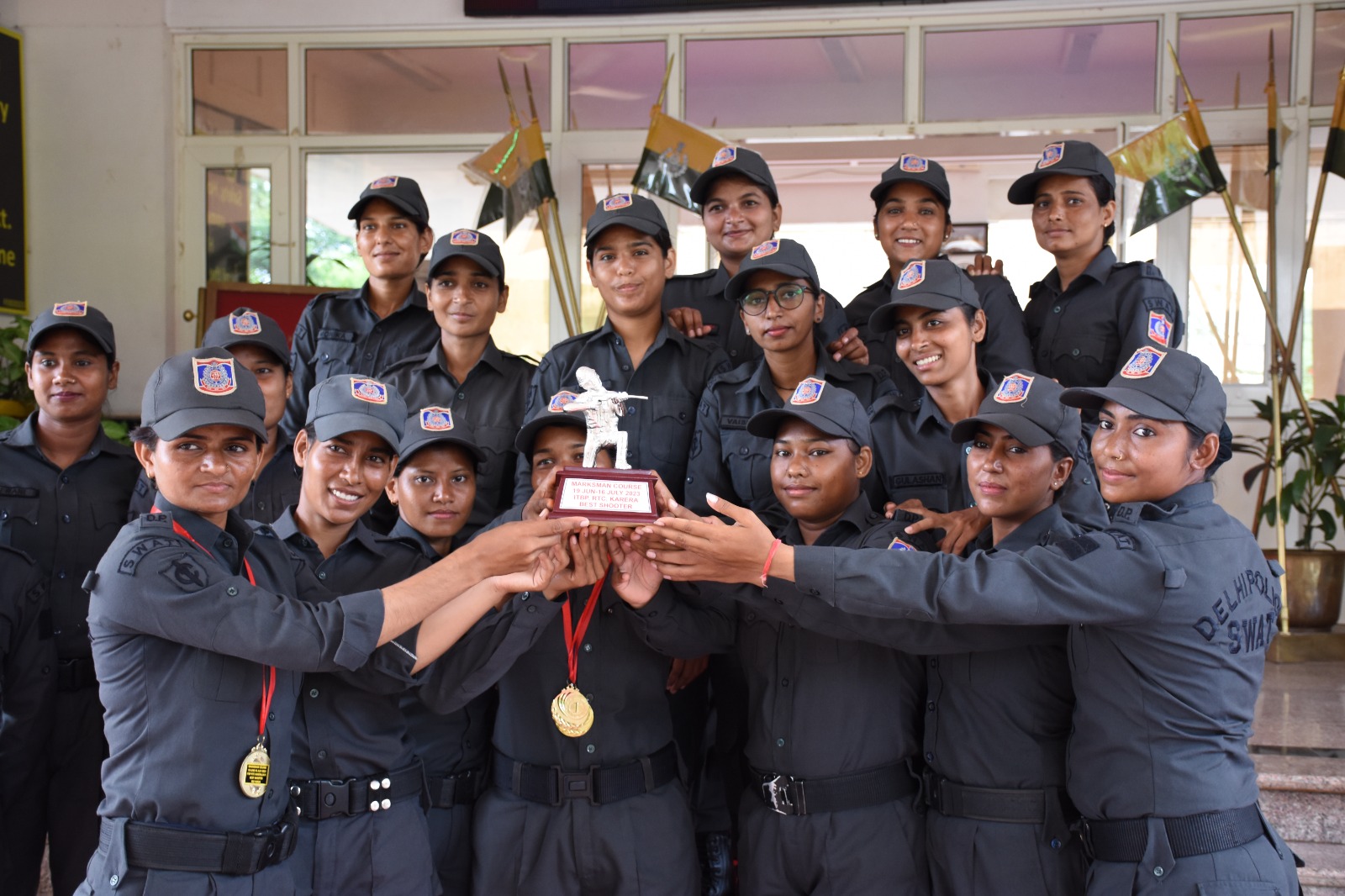 First Batch of 19 Women (SWAT) Commandos of Delhi Police trained as "MARKSWOMEN" by a trained ITBP team.
The Delhi Police is giving special training to 19 women commandos as 'markswomen' in the view of G20 summit that is scheduled in September this year in New Delhi.
An official said, "Delhi Police will provide utmost security to the visiting delegates. So, we are giving training to our women delegates.'
According to the statements of senior officials of Delhi police at least 19 women SWAT commandos have successfully ended a one-month course from the training team of Indo-Tibetan Border Police in Madhya Pradesh.
These women commandos famously known as 'markswomen' will be deployed as frontline security guards cum sharpshooters during all the events of the G20 Summit that is going to be held in New Delhi, officials said.
Officials also said that the women commandos were subjected to ranking based on the marks according to their performance. Constable Kiran secured 95 percent marks and grabbed first rank while constable Vaishali secured second position with 77.5 percent marks and constable Kavita secured third rank with 75 percent marks.
PK Mishra, the principal secretary to the Prime Minister of India headed the sixth meeting of the Coordination Committee on the G20 Presidency on Monday and appealed to all agencies to work in coordination and a 'Whole of Government' approach to make the G20 summit successful.
The 18th G20 summit will take place on 9 and 10 September in New Delhi under the Presidency of India. 43 Heads of the Delegations will participate in the final meeting of the G20 summit which is the largest ever delegation in G20.