Delhi: PWD demolishes 2 religious buildings for road widening
2 July, 2023 | Srishti Ruchandani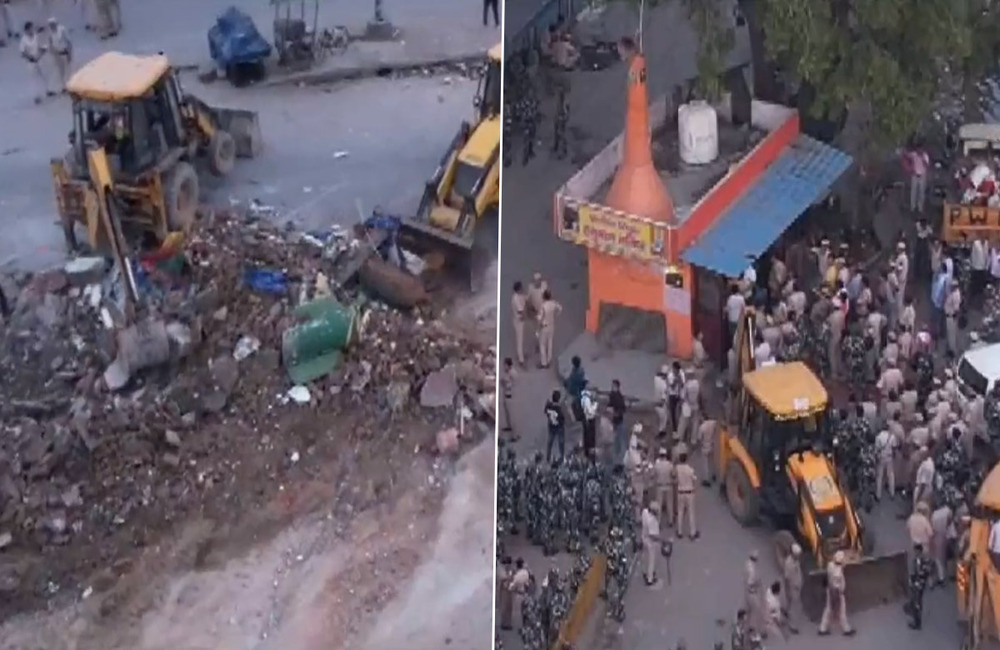 A mazar and a temple were removed from the main road in New Delhi on early Sunday morning amid heavy police deployment.
Heavy police and CRPF deployment have been made in the city's Bhajanpura area on Sunday morning as Public Works Department (PWD) demolished a Hanuman Temple and Mazar here which were built illegally. According to the order of the PWD department, those religious places in Delhi which have been built illegally or those which have been encroached on by religious organisations are being removed.
A few days ago, a decision was taken at "religious committee" that both the structures would have to be removed to widen the road for the the Saharanpur flyover.
Meanwhile, Delhi Cabinet Minister Atishi tweeted about the demolition of the religious structures.Minister Atishi has hit out at the Lieutenant Governor of Delhi, Vinai Kumar Saxena, and demanded to stop the action.
"LG Sahab: A few days ago, I write a letter to you requesting to withdraw the decision to demolish the temples and other religious structures in Delhi. But today, again a temple was demolished in the Bhajanpura area on your order," Atishi said in a tweet.
She further 'requested' the Delhi LG not to demolish the religious structures as they are associated with people's faith.
Last week, the Municipal Corporation of Delhi (MCD) removed illegal construction outside the Shani temple in the Mandawali area. (ANI)