Diksha Dagar Takes Lead in Women's Irish Open After First Round
1 September, 2023 | Akshara Tyagi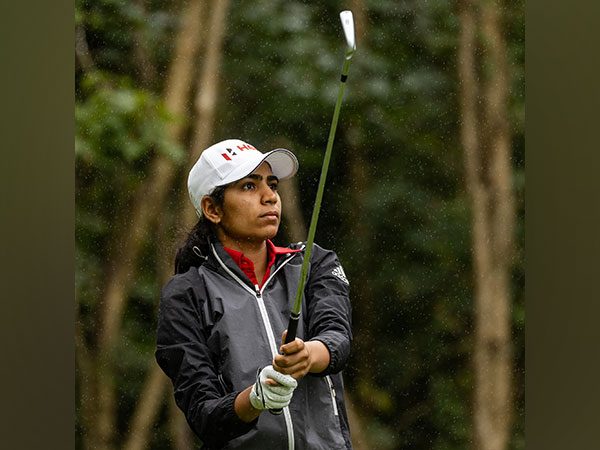 Diksha Dagar leads Women's Irish Open with 65 (-7), a flawless round on 10th tee.
Diksha Dagar took the lead in the opening round of the Women's Irish Open at Dromoland Castle with an impressive score of 65 (-7). The two-time LET champion had a flawless round as she started her play on the 10th tee.
Gurleen Kaur, an Indian American, and France's Emma Grechi are tied for second place, both at six-under-par at Dromoland Castle. Other Indian players had mixed results, with Ridhima Dilawari shooting an even-par 72, securing the 47th position, and being the second-best among the Indian participants after Diksha.
Vani Kapoor and Tvesa Malik each carded a 73, putting them in a tie for 64th place. Amandeep Drall posted a 3-over 75 and found herself in the 99th position. Dagar achieved consecutive birdies on holes 11 and 12, repeating the feat on holes 15 and 16. She added three more birdies on holes two, five, and nine to secure her lead at seven-under-par.
"It has been a long season; I was taking one shot at a time and not taking it too seriously today," said the Indian star, who is fifth in the 2023 Race to Costa del Sol. "I had seven birdies; I had a good day, and I'm happy to see myself keeping with the good momentum that I've got.
"I am still very good from tee to green, but at the beginning of the season, I was struggling on the greens. It was a matter of time; I have been practicing a lot, taking one shot at a time and reading the lines, and I have improved in my putting.
"I was thinking this golf course is tough, so I just took it one shot at a time because every shot counts. It was a good day and very surprising. I have been having the same mentality, and every year my game improves, as does my thinking process. The more you play, the better you get."
Gurleen Kaur, a rookie on the LET with Indian-born parents, had a remarkable round, carding a 66 with just one bogey and seven birdies on her scorecard.
"It was good; I putted really well, and I was able to hit the ball well," said Kaur. "I actually didn't play the par-fives that well, so I feel I left a couple out there, but otherwise it was a really good starting day.
"I played well last week, a top-15 finish, so I was feeling pretty good, and I played better than I thought. The practice round was playing really tough; it was windy and rainy, so it just felt like it was overall a good day."
Emma Grechi, accompanied by her sister as her caddie, began her round on the 10th tee and had a bogey on the 14th hole. However, she swiftly recovered with an eagle on the following hole. The French golfer then displayed consistent form, achieving consecutive birdies on the 17th and 18th holes, along with three more on her back nine, resulting in a six-under-par round.
Casandra Alexander from South Africa and Kirsten Rudgeley from Australia are one stroke behind, sharing fourth place with a score of five-under-par. In sixth place, there is a group of seven players, all at four-under-par. This group includes the defending champion Klara Davidson Spilkova, Austria's Christine Wolf, English pair Gabriella Cowley and Eleanor Givens, Spain's Emma Cabrera Bello, France's Anne-Lise Caudal, and Germany's Sophie Witt.
After 36 holes, there will be a cut to select the top 60 professionals and those who are tied with them.
Also Read: SC Grants Satyendar Jain Extended Medical Bail Until September 12 in Money Laundering Case
Catch all the Latest Business News, Breaking News Events, and Latest News Updates on NewsX