Tamil Nadu: DMK Minister Senthil Balaji arrested by ED for questioning in money laundering case
14 June, 2023 | Anupam Shrivastava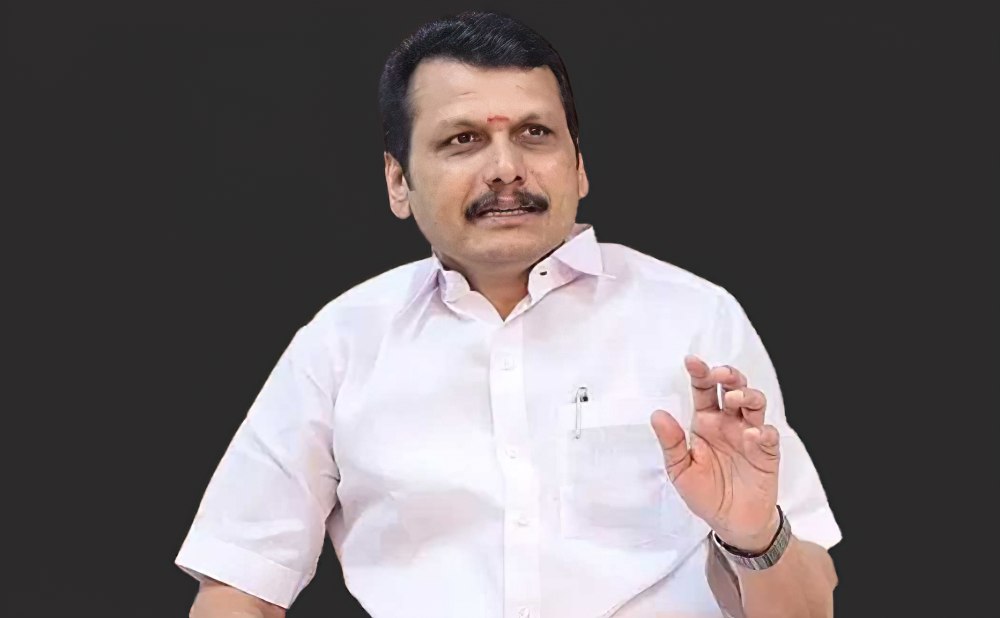 ED carried out raids at Senthil Balaji's house from Tuesday morning at 7 am till 2:30 am on Wednesday.
The Enforcement Directorate has arrested Tamil Nadu DMK Minister for Electricity, V Senthil Balaji for questioning in money laundering case on Wednesday early morning.
Following daylong searches of the DMK leader's Karur home and his office at the state secretariat in relation to an alleged money laundering case, ED investigators finally took action. Additionally, the homes of his brother and a trusted assistant in Karur were searched.
"He (V Senthil Balaji) has been taken by ED for questioning. We don't know where he is being taken," DMK leader and Rajya Sabha MP NR Elango said.
Senthil Balaji, according to the DMK leader, didn't appear to be awake when the ED took him to the hospital. "The ED carried out raids at Senthil Balaji's house from Tuesday morning at 7 am till 2:30 am on Wednesday. They didn't allow him to meet any friends. Suddenly at 2 am, he was picked up from his residence and brought to Omandurar government hospital. It seems he was not conscious when he was admitted to the hospital," he stated.
Senthil Balaji's arrest totally illegal and unconstitutional, not aware of his medical condition: DMK leader NR Elango
"We don't know the exact details of the medical condition but this is totally illegal and unconstitutional arrest. The grounds of arrest were not informed to him or his relatives or friends. In fact, his arrest is also not Informed to any of his friends or relatives," he told.
He further added, "The Supreme Court has time and again said that these offences, even if being investigated by any agencies, 'A notice intersectional 41 capital is mandatory'. Balaji was detained from 7 am yesterday and picked up all of a sudden. ED has done an illegal act".
Senthil Balaji holds two portfolios in DMK-led Tamil Nadu government, Minister for Electricity and Minister of Prohibition and Excise.
In an earlier statement, Chief Minister MK Stalin criticised the BJP-led Central government for the ED raids and said that the party was using "politics of intimidation." "BJP leadership is enacting 'politics of intimidation'. BJP's bid to intimidate through backdoor tactics like ED raids won't work," he stated.