EAM S Jaishankar holds a bilateral discussion with the Foreign Minister of Bangladesh
17 July, 2023 | Anamika Singh Parihar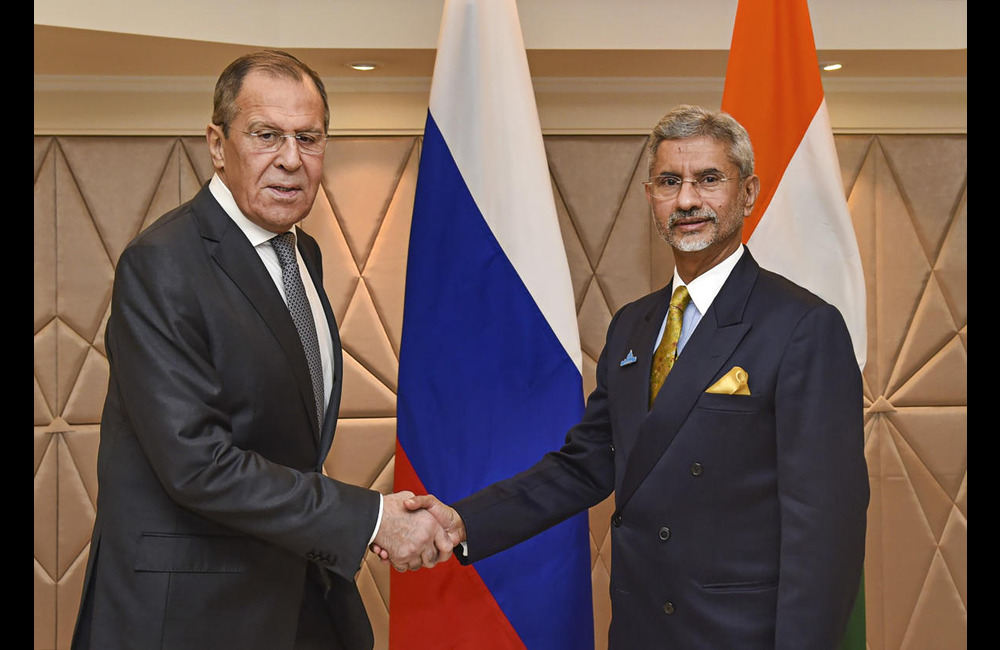 EAM Jaishankar tweeted "Pleased to meet Bangladesh Foreign Minister Abdul Momen, Discussed ongoing bilateral and multilateral cooperation. Also exchanged views on regional issues."
External Affairs Minister S Jaishankar met Abdul Momen his Bangladeshi Counterpart on the Sideline of Bay of Bengal initiative for Multisectoral Technical and Economic Cooperation (BIMSTEC) Foreign Minister's Retreat in Bangkok on Monday.
EAM Jaishankar tweeted "Pleased to meet Bangladesh Foreign Minister Abdul Momen, Discussed ongoing bilateral and multilateral cooperation. Also exchanged views on regional issues."
They also discussed some bilateral issues that aim to make the relationship between both countries stronger and deeper.
EAM Jaishankar is on a six-day visit to Indonesia and Thailand from July 12-July 18. He had attended ASEAN's Foreign Minister's meeting in Jakarta capital of Indonesia. He then arrived in Thailand where he participated in the 12th Foreign Minister's Meeting of Mekong Ganga Cooperation (MGC) and also in BIMSTEC Foreign Minister's Retreat.
Earlier this month, on July 6, Ministry of External Affairs (MEA) Secretary East Saurabh Kumar and Bangladesh Foreign Secretary Masud Bin Momen held a comprehensive discussion on the Bay of Bengal Initiative for Multi-Sectoral Technical and Economic Cooperation (BIMSTEC) subject in Dhaka, Bangladesh.
External Affairs Ministry Spokesperson Arindam Bagchi said they accessed the important progress in regional cooperation under BIMSTEC and they have also taken some necessary measures to strengthen its institutional framework. They discussed various ways to deepen cooperation.
He further added that India looks at Bangladesh as a key important player in driving the process of BIMSTEC.
EAM Jaishankar attended the 19th BIMSTEC Ministerial meeting in March this year. In that meeting, the Ministers gave nodes to multiple documents comprising the rules of Procedure for the Core BIMSTEC Mechanism. They also approved the draft for establishing the BIMSTEC Centre for Weather and Climate in India.
BIMSTEC is a Multilateral regional organization that aims to create an enabling environment for rapid economic growth, and continuous social progress, to promote collaboration on the matter of common interest between member countries, and also to establish regional peace and prosperity.