East Africa Faces Concerns as Russia Withdraws from Ukrainian Grain Deal
23 July, 2023 | Don Tomslee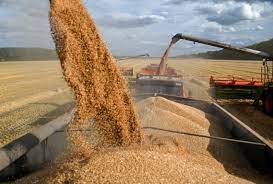 Agreement permits Ukraine to export grain by sea.
The effects of Russia's decision to leave a deal that allowed the transport of Ukrainian agricultural goods through a safe Black Sea passageway are already being felt in the East African nations that are already being impacted by climate change, according to Al Jazeera. These effects are being felt far from the front lines of combat in Ukraine.
The country of East Africa has been supported by grain imports from Ukraine. Analysts worry that if the agreement is terminated, consumer costs might increase and farmers and aid organisations would be further burdened as they try to address issues like war and drought.
According to Debisi Araba, a food policy strategist and former managing director at the African Green Revolution Forum (AGRF). "We already know or can predict to a fair degree the impact, the pausing of exports from that region to the rest of the world, especially East Africa and the Horn of Africa, could affect trade." Al Jazeera reported.
What does Black Sea Grain Initiative say?
The UN and Turkey started discussing the Black Sea Grain Initiative in July 2022.
According to the agreement, ships carrying fertiliser and agricultural supplies had to go along carefully planned routes that avoided minefields and passed Russian warships as they made their way from three Ukrainian ports to Turkey's Bosporus Strait.
Monday (July 17) of last week saw Russia make the announcement that it was withdrawing from a deal mediated by the UN that permitted the sale of Ukrainian grain. The deal, which Turkey and the UN mediated in July 2022, was set to end on Monday at 5:00 p.m. ET.
Moscow will not renew the pact, according to Kremlin spokesman Dmitry Peskov, who also stated that it "has been terminated." According to the CNN story, the agreement had permitted Ukraine to export grain by sea.