Modi in America: Tesla CEO Elon Musk to call on PM Modi During Latter's US Visit
20 June, 2023 | Priyanka Sharma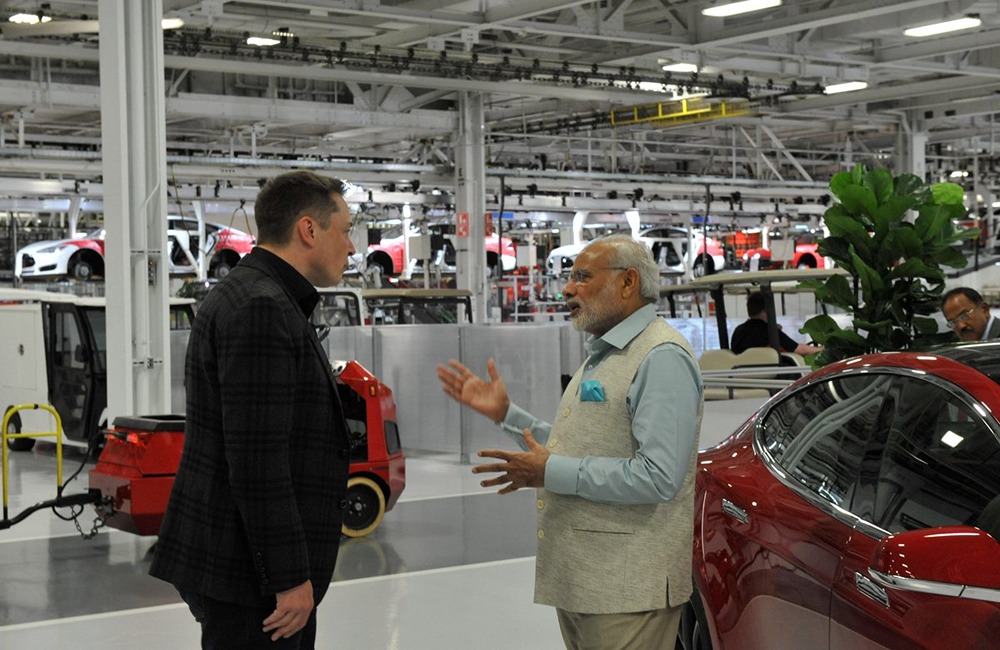 During his US visit, Prime Minister Narendra Modi will meet a galaxy of prominent businessmen, including Elon Musk.
Modi in America: During his US visit, PM Modi will be meeting a galaxy of prominent businessmen including Tesla CEO Elon Musk, astrophysicist Neil deGrasse Tylor and American inventor Ray Dalio among others. Among the 24 prominent people PM Modi will be meeting, there will also be Grammy award-winning Indian-American singer Falu (Falguni Shah), Paul Romer, Nicholas Nassim Taleb, Jeff Smith, Michael Froman Daniel Russel, Elbridge Colby, Dr Peter Agre, Dr Stephen Klasko, Chandrika Tandon, and others.
Elon Musk, the CEO of Tesla, will be one of the top US businessmen to meet with Prime Minister Narendra Modi on his state visit to the US. Tesla currently has no firm intentions to open a factory in India. India as a market, however, is of great interest. A few days ago, Tesla representatives were in India for talks before the Prime Minister's trip to the US.
Tesla began assembling a team in India more than two years ago with the intention of initially importing vehicles there before establishing a manufacturing facility once sales reached a certain threshold. Elon Musk has asked for a duty reduction from 110 per cent to 40 per cent to import Tesla cars into India from China.
Prime Minister Modi is visiting the US from June 21-24 at the invitation of US President Joe Biden and First Lady Jill Biden. They will host Modi at a state dinner on June 22. The visit also includes an address to the Joint Session of the US Congress on June 22.
During this historic visit, PM Modi will attend several programs, including addressing the US Congress and attending the World Yoga Day program at the United Nations. Further, PM Modi is also scheduled to meet 24 thought leaders, including economists, artists, and scientists.