Ghaziabad, September 20, 2022: The Embassy of Israel in India, in collaboration with Khushii Foundation, inaugurated a special project "Saaras" that promotes women empowerment, menstrual hygiene and awareness in Arthala, Ghaziabad.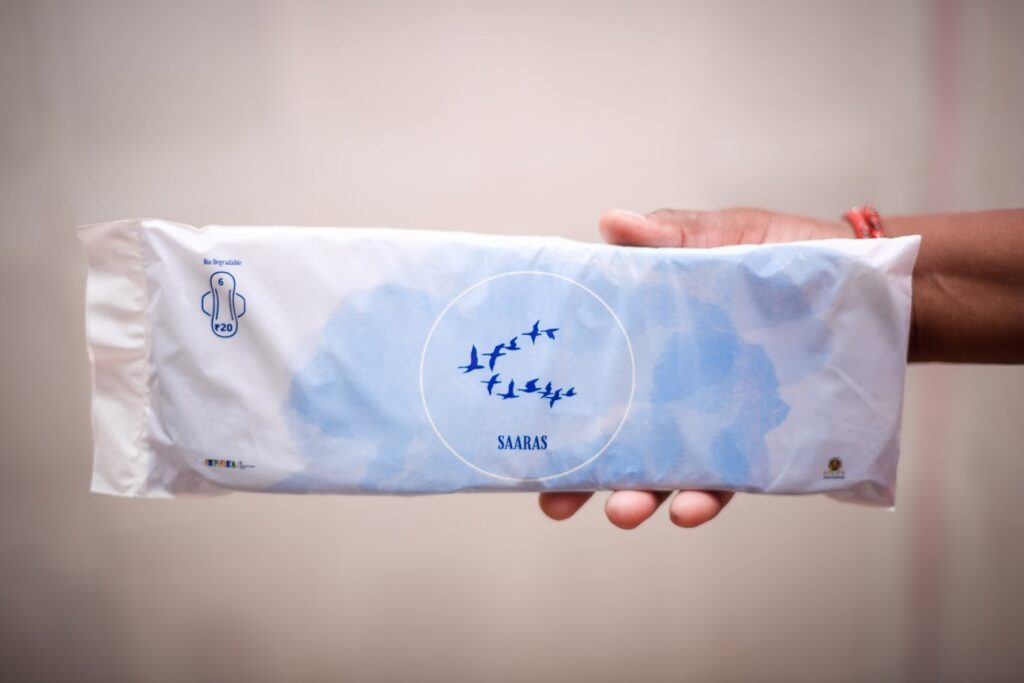 Ambassador of Israel to India H.E. Naor Gilon along with Anirudh Khaitan President Khushii inaugurated a center that has the facilities to produce eco-friendly cost-effective sanitary napkins. This manufacturing unit has been established with the help of MASHAV- the Agency for International Development Cooperation in the Ministry of Foreign Affairs of the State of Israel. 
Prior to the inauguration, Doctors from the Rajiv Gandhi Cancer Institute along with Khushii and the Embassy of Israel organized a menstrual awareness camp.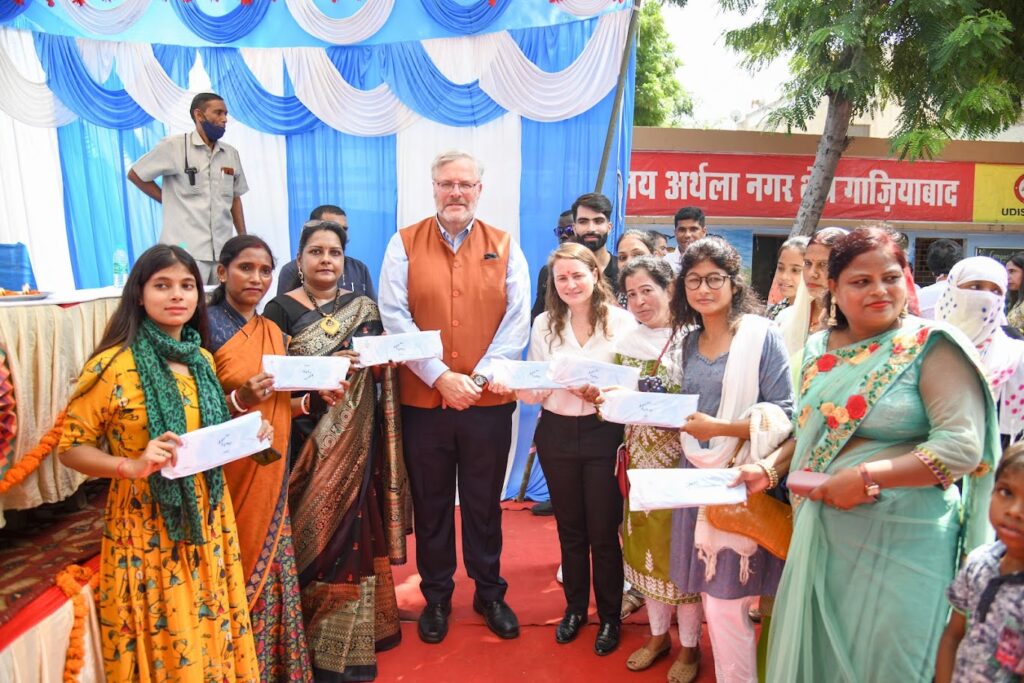 On this occasion, Ambassador Naor Gilon said, "We are proud to be a part of such a great initiative. It is a special project that aims at spreading awareness about menstrual health and hygiene, and building skills and capacity for women. This initiative is part of the ongoing activities undertaken by the embassy to mark the 30 years of diplomatic relations between our countries."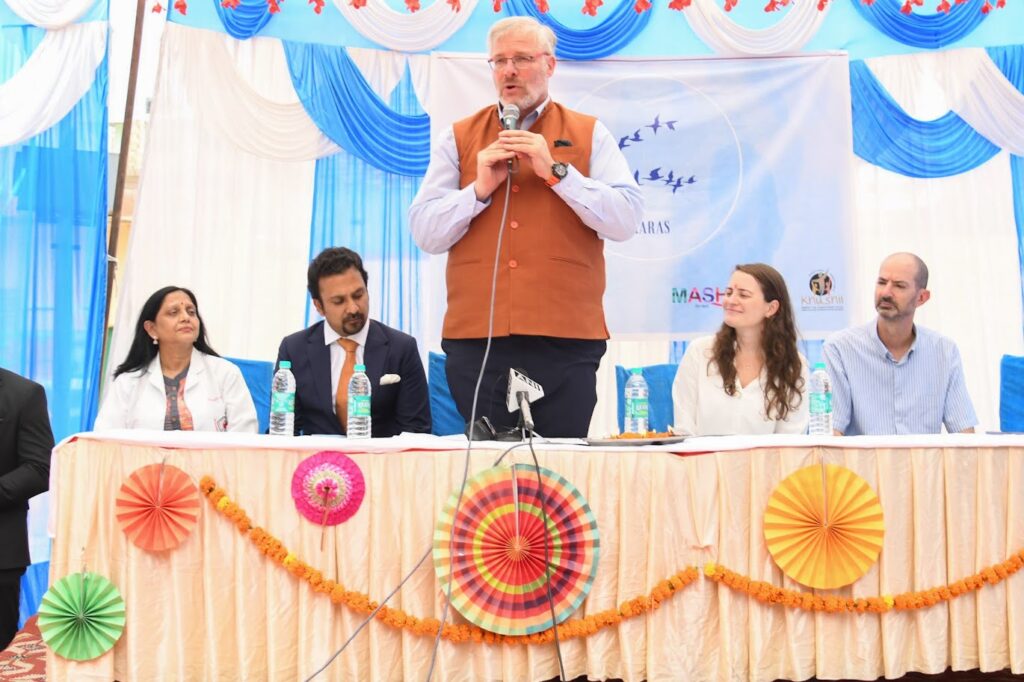 Mr Harish Gosain, Executive Director at Khushii Foundation said, "Feminine wellbeing and cleanliness is very much overseen for a very long time, it has an enormously high potential to add to expanding female strengthening at a basic phase of a young girls' life. Therefore, I am elated to be a part of such an empowering change."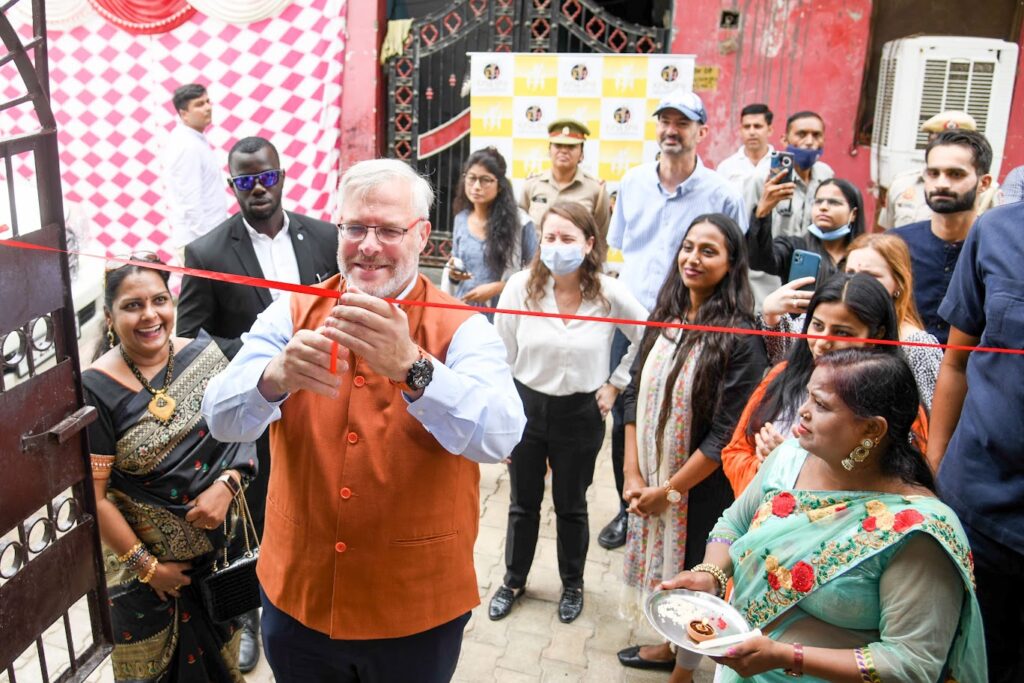 This project deals with all 'pillars' for menstrual health and hygiene upliftment: social support, knowledge, skills, facilities, and materials. From the first step of production of the pads till the distribution the entire process is led by an all women local  team from within the community that have been trained by Khushii and our advisor, Mrs. Stella Richard. Along with that, the project has collaborated with accredited social health activist (ASHA) workers from Health department Ghaziabad who have helped the team with sensitization and mobilization of the community. The Indian Institute of Public Health has sent two intern doctors to be part of the project, contributing to mapping the community's present situation as well as the needs of the future by doing door to door awareness drives.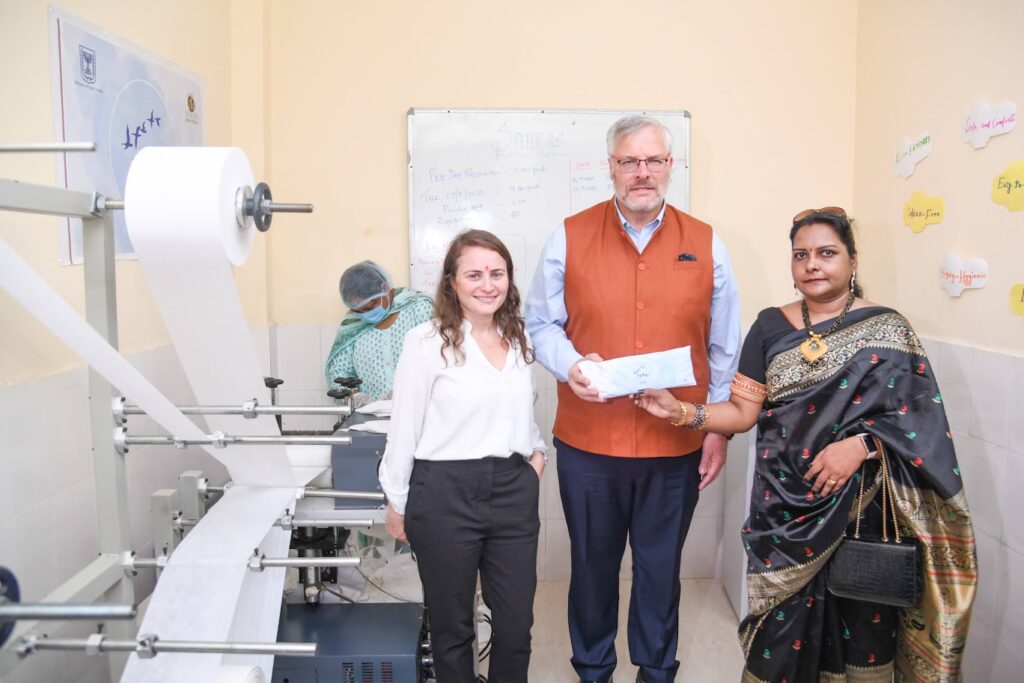 On this occasion, the Head of Public Diplomacy at the Israel Embassy in India, Mrs. Shani Rapoport Estiony said, "I am very proud of the project Saaras. This project represents the values that we, in the Israel Embassy, strive to promote and execute. As someone who works to promote women, I was privileged to collaborate with great women from KHUSHII foundation and with special advisor Stella Richard (CEO Winstar), together we have made this world a bit more accessible and easy for women."
The sanitary pad, Saaras, does not go through any process of refining and chemical washing. It does not contain any artificial fragrance and is an innovative product for rash free periods at a very affordable price. The machine can produce 10,000 pads per day.