The current fad on Twitter is to boycott Brahmastra. Ayan Mukerji's movie, which stars Ranbir Kapoor and Alia Bhatt, is receiving criticism online from fans who don't want to see it in theatres. Ironically, Bhramastra is not the only movie to have similar outrage online. More recently, there have been calls to boycott Bollywood movies including Vikram Vedha, Raksha Bandhan, and Laal Singh Chadha.
Trends for Boycotting Brahmastra on Twitter
On Twitter on Tuesday, there were thousands of tweets urging people to boycott Brahmastra. While some people were offended by Ayan and Karan Johar's earlier remarks about Hindi and India, others were brought back to another issue the movie experienced.
Social media users criticised the Brahmastra trailer's particular sequence in which Ranbir Kapoor is shown ringing a bell while wearing shoes, leading some to believe that the action takes place inside a temple. On Instagram, the director provided clarification on this. "We had certain folks in our community, unhappy because of one shot in our Trailer – Ranbir's character wearing shoes as he rings a Bell," Ayan Mukerji wrote. As the writer of this movie and a fan, I felt compelled to apologise for what transpired. Ranbir is entering a Durga Puja Pandal in our film, not a temple. A comparable Durga Puja celebration has been held by my own family for… 75 years! I have been a part of one since I was a young child. According to my observations, we only remove our shoes when we are directly in front of the Goddess on the stage.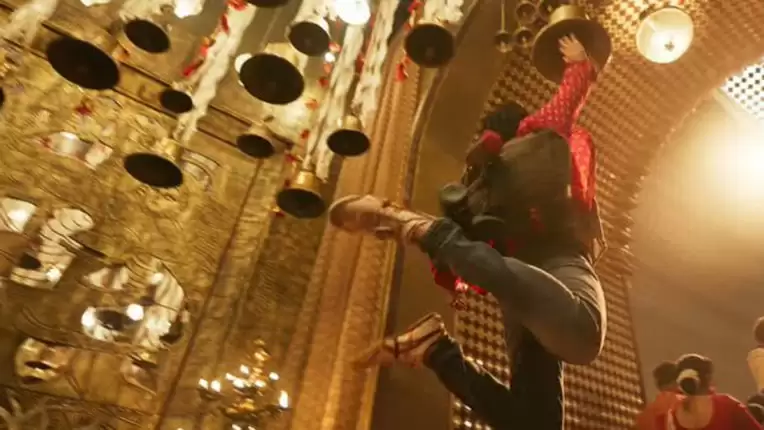 "I feel compelled to apologise to anyone who may have been offended by this image because, above all, Brahmastra is intended to be an appreciation of and celebration of Indian history, culture, and custom. That is the main motivation behind my film, hence it is crucial to me that every Indian who sees Brahmastra experiences this sentiment "Ayan added.
Laal Singh Chaddha Boycott trends
Although the cause of the trending hashtag "Boycott Laal Singh Chaddha" has not been confirmed, it is widely believed that the movie is receiving backlash on social media because of remarks the actor made about India a few years ago. Aamir addressed the media in response to the trend and stated, "I'm dejected. Additionally, I find it terrible that some of the individuals who are saying this secretly think I am someone who dislikes India. They have this belief in their hearts, although it is false. That some people feel that way is unfortunate. That is not true. Do not boycott my movie, please. Please see my movie."
Brahmastra, in addition to Ranbir and Alia, the movie also stars Mouni Roy, Nagarjuna, and Amitabh Bachchan. Brahmastra: Part One – Shiva, a film produced by Star Studios, Dharma Productions, Prime Focus, and Starlight Pictures, will hit theatres on September 9 in Hindi, Tamil, Telugu, Malayalam, and Kannada.
Also Read: Here's list of Bollywood movies Suffering the Brunt of the Boycott Trend