Ayan Mukherji, the director of "Brahmastra," is now enjoying the huge box office success of the movie. And even though the third book in the trilogy series is eagerly awaited, Ayan has revealed that he has already begun writing it!

Ayan thanked the viewers for their support of the movie on Instagram and further announced that he had resumed work.
The Energy from our Audiences has given me the Energy to go straight back into it, he added. "I didn't imagine I would be ready to start back to work as soon as this first baby arrived…!
Ayan wrote "BRAHMASTRA Part One is 11 days old today, and on this Monday (day of Shiv) giving out some nice clean energy for…What the Film has done so far," to commemorate the achievement as "Brahmastra" exceeded INR 300 crores (gross) globally on Monday.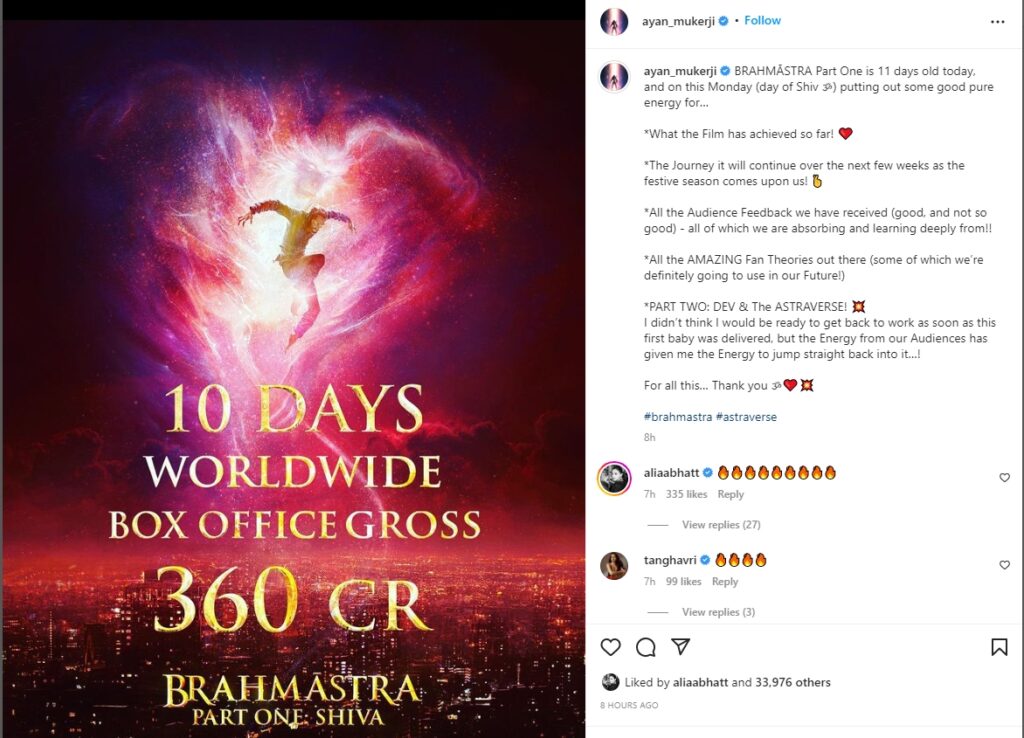 He added, "As the holiday season approaches, the Journey will continue throughout the coming weeks! All of the audience feedback, whether positive or negative, is being thoroughly absorbed and learned from."
Additionally, he commented, "Thank you for all the AMAZING fan theories out there (some of which we're absolutely planning to employ in the future!)"
Read more: Ayushmann Khurrana starrer 'Dream Girl 2' teaser dropped, film to release in June 2023