'Era of Serial Blasts is Over', Says PM Modi In His Independence Day Speech
15 August, 2023 | Anamika Singh Parihar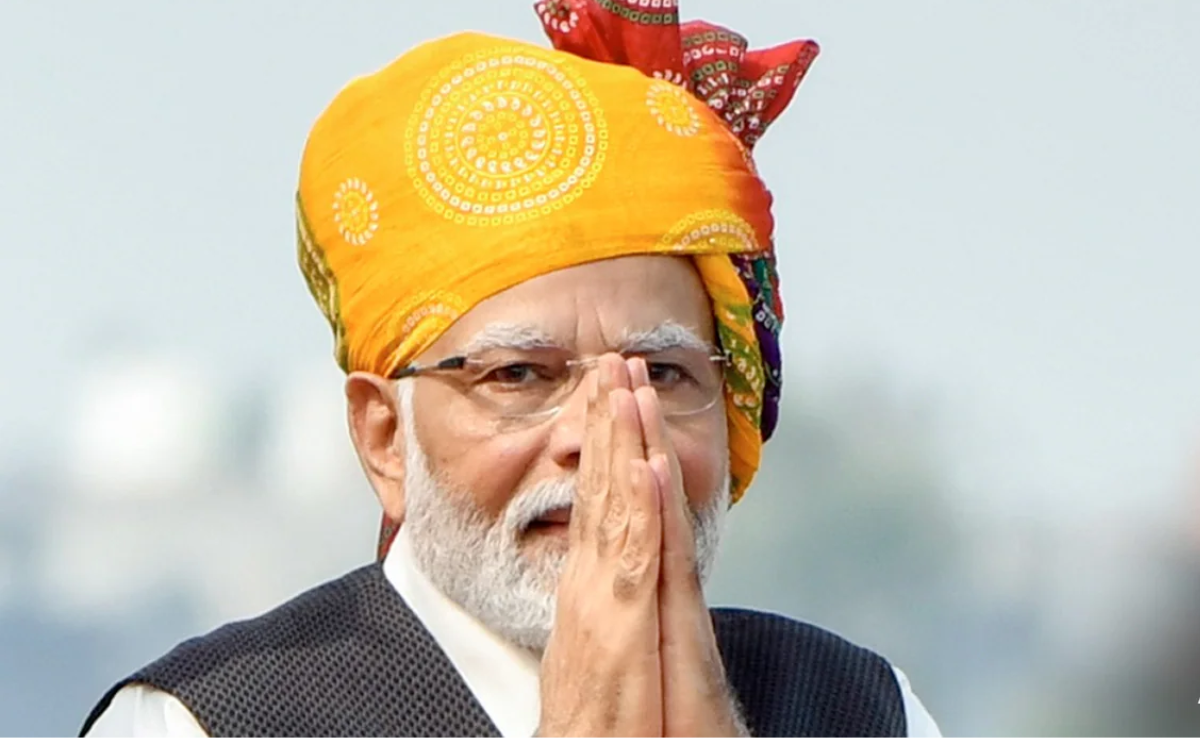 'Era of Serial Blasts is Over', Says PM Modi In His Independence Day Speech
During his address on the 77th Independence Day from the Red Fort, Prime Minister Narendra Modi said that the era of serial blasts has come to an end, highlighting a significant reduction in terror attacks and related incidents across the nation.
Addressing the nation, PM Modi said, "We used to hear about bomb blasts every now and then in previous years. There used to be public announcements alerting people about possible bomb threats. There used to be warning messages asking people not to touch items as they may contain explosive devices.
Earlier, we would often hear about serial blasts. But now such incidents are very much on the decline. There has been a drastic reduction in terror-related incidents. The era of serial blasts is over. The Naxal strongholds, too, are experiencing a change for the better."
He emphasized that the nation's security is well-established, and substantial advancements are made when a country is shielded from both external and internal risks. Commending the prowess of India's armed forces, Prime Minister Modi highlighted that the nation's economic growth has fortified the defense sector. He also mentioned upcoming reforms aimed at maintaining the constant readiness of soldiers for any potential conflicts.
"Our armed forces should be young and battle-ready. They should be skilled and equipped to wage wars. The process to bring in reforms in the armed forces is already underway," stated PM Modi.
In a powerful statement, Prime Minister Modi conveyed that national unity should serve as the defining trait of the country.
"All countries that have seen steady progress over the years have strong national characters. Unity should be our national character," PM Modi said.
At a time when the country has been engaged in a prolonged military standoff with China since May 2020, stemming from an alleged attempt by the People's Liberation Army (PLA) to alter the status quo of the Line of Actual Control (LAC) at Galwan Valley in Arunachal Pradesh, Prime Minister Modi made a significant statement asserting that the nation's borders are now more secure than ever.
Before addressing his fellow citizens on the 77th Independence Day, PM Modi offered floral tributes at the memorial of Mahatma Gandhi at Raj Ghat.
This year's Independence Day will mark the culmination of the 'Azadi Ka Amrit Mahotsav' celebrations, which were initiated by Prime Minister Modi on March 12, 2021, from Sabarmati Ashram in Ahmedabad, Gujarat. This celebration will usher the country into a new era known as 'Amrit Kaal'.
Also Read: Indian embassy in Kuwait celebrates 77th Independence Day