India has positive intent and open mind on BRICS expansion: Foreign Secretary Vinay Kwatra
21 August, 2023 | Anamika Singh Parihar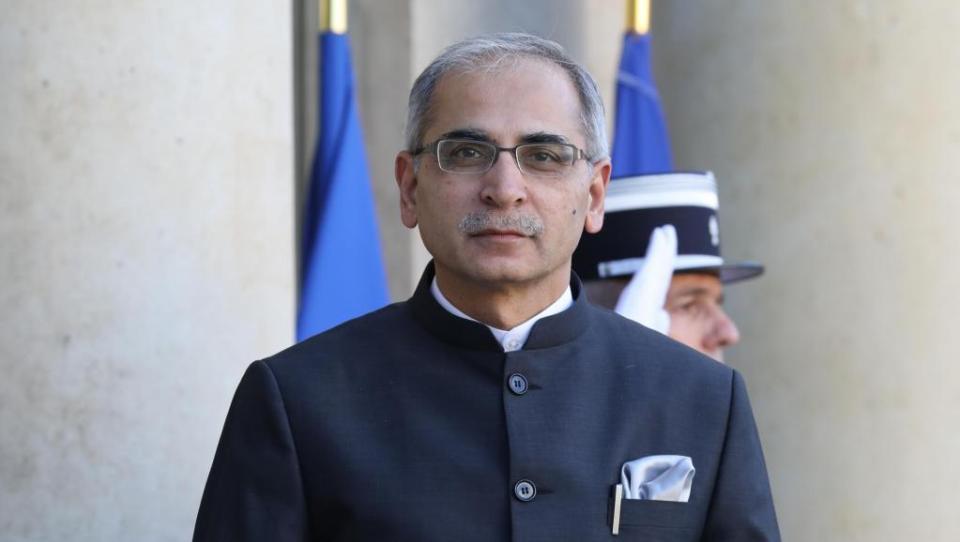 Foreign Secretary Vinay Kwatra expressed India's positive intention and open perspective towards BRICS expansion, stating that discussions between Sherpas in South Africa are ongoing.
On Monday, Foreign Secretary Vinay Kwatra expressed that India holds a genuinely positive intention regarding the expansion of BRICS and wholeheartedly lends its support with an open perspective.
During a special briefing preceding Prime Minister Narendra Modi's trip to South Africa for the BRICS summit, he stated "In so far as BRICS expansion is concerned, we have been clear from the start that we have positive intent and an open mind when it comes to BRICS expansion. Those are the subject matters of ongoing current discussion between the Sherpas of the BRICS in South Africa and I would not want to prejudge the outcome of the discussions."
He further said, "There is considerable interest in many countries to become part of BRICS and to associate themselves with BRICS to leverage various opportunities that the alliance presents for itself."
The current presidency of BRICS is held by South Africa, and they are arranging the inaugural in-person summit since 2019. The event is scheduled to take place in Johannesburg from August 22 to 24.
South Africa became Chair of BRICS on January 1 under the theme: "BRICS and Africa: Partnership for Mutually Accelerated Growth Sustainable Development and Inclusive Multilateralism."
Significantly, Prime Minister Narendra Modi is set to join the 15th BRICS Summit following an invitation extended by South African President Matamela Cyril Ramaphosa. Alongside his visit, PM Modi will engage in a distinctive occasion titled "BRICS – Africa Outreach and BRICS Plus Dialogue," arranged subsequent to the BRICS Summit.
This session will encompass additional nations invited by South Africa, as conveyed by the Ministry of External Affairs (MEA) in an official statement. Moreover, PM Modi is scheduled to conduct one-on-one discussions with several leaders in attendance during his time in Johannesburg.
South Africa's President, Cyril Ramaphosa, recently expressed his endorsement for the expansion of the BRICS (Brazil, Russia, India, China, and South Africa) alliance.
He highlighted that such an expansion would bring together a varied collection of nations united by a shared aspiration. These comments were made in anticipation of the 15th BRICS Summit in Johannesburg. Ramaphosa utilized his social media platform, X (formerly referred to as Twitter), to communicate that more than 20 countries have submitted applications for membership in the BRICS grouping.
He additionally mentioned that, apart from African leaders, numerous nations from the Global South are also in attendance. These encompass countries from the Caribbean and South America, the Middle East, West Asia, South Asia, and South-East Asia.
Following the conclusion of the BRICS meeting, Prime Minister Modi is scheduled to journey to Greece on August 25th. During this visit, he will engage in discussions with his Greek counterpart, Kyriakos Mitsotakis, with the aim of enhancing the bilateral relationship between the two nations. Furthermore, he will have the opportunity to connect with business leaders from both countries and interact with the Indian community residing in Greece.
Also Read: Arvind Kejriwal will participate in Mumbai's INDIA bloc meeting on August 31
Catch all the Latest Business News, Breaking News Events and Latest News Updates on NewsX)