The Manipur Debate: Fresh Attacks on Police Forces In Manipur, Who Wants To Keep Manipur Burning?
6 June, 2023 | newsx bureau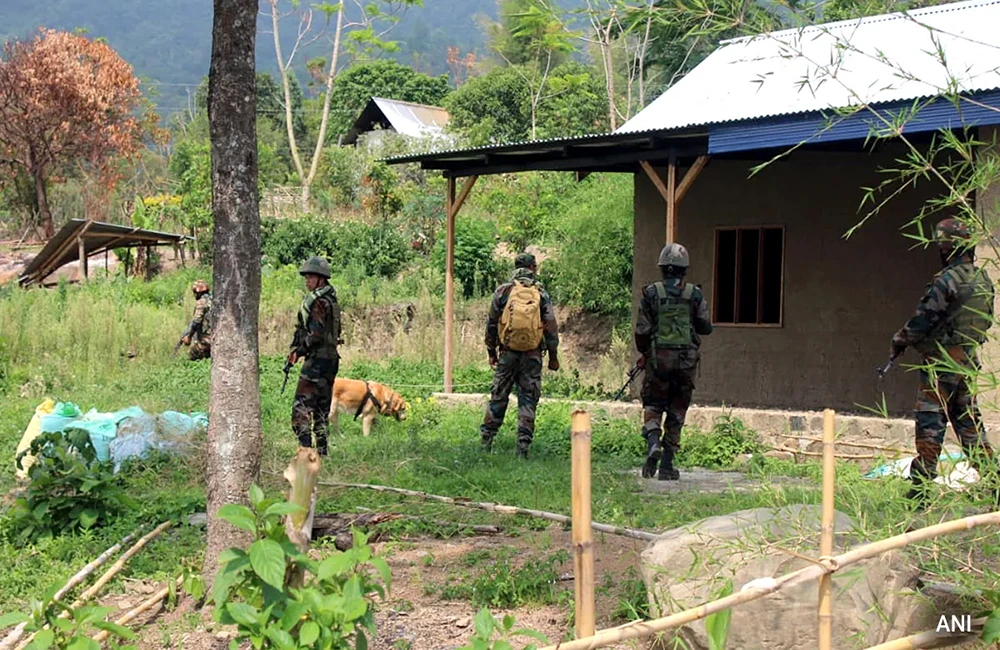 Days after Union Home Minister Amit Shah's visit to Manipur, violence still seems to prevail.
Days after Union Home Minister Amit Shah's visit to Manipur, violence still seems to prevail. Insurgents opened fire on Monday night while security forces are conducting search operations in Sugnu-Serou. This has resulted in one BSF Jawan being killed and 2 Assam Rifles jawans being injured.
Speaking to NewsX during its special debate on the unfortunate situation in Manipur, our expert panellists shed light on the recent developments in this case and shared their insights on how a solution can be found.
Showing concern over the volatile situation in the north-eastern state and talking about whether there is a way to curtail violence in Manipur, Major General Sudhakaran told NewsX, "Whatever has been announced by the honourable Home Minister, we must have enforcement agency implementing everything by letter and spirit. I have said repeatedly that whatever happens in Myanmar will have a direct bearing here in Manipur. In Myanmar we have both the tribes- the Meiteis and the Kukis – there is an inter-community rivalry manifesting since ages."
Talking about the military coup in 2021, he said that democracy should sooner or later come back to Myanmar for the greater good of Inda. "The Meiteis and Kukis have been at each other's throats. Either of the parties have been supporting the military junta. It has actually been unleashing its military mind to target either of the group. Whenever any group is targeted, there is going to be a resulting migration from Myanmar to Manipur," General Sudhakaran added.
Meanwhile, Meitei activist Hanglem Robina Chanu, who also joined us for the debate shared her ordeal of fleeing violence hit Manipur and shared under which circumstances she had to shift to a relief camp. She said, "I went there for a vacation, for a festival. That's when the violence started on 3rd May. the Kuki people came to our village and started torching our houses…We had to run here and there, hiding and trying to save our lives. there was no support given to us from any of the forces either a Manipur police or any of the forces we have in Manipur. On the 4th of May, I managed to come out of the Churachandpur district with my daughter, with the help of the Army. however, my entire family, 80% of the family was stuck in the Army camp, not able to come out of the Churachandpur district."
Chanu also talked about the condition of the relief camps and stated they were unhygienic. She continued, "Somehow, with the support and help they managed to come out of the camp after five days. They stayed there for five days with no proper food, with no proper water, with no proper sanitary and all sorts of those arrangements."
On the other hand, Tawna Valte a research scholar from Hyderabad University praised the role of a centre in dealing with the situation. Valte also asked the central government to take total power for achieving peace among communities.