"We are repealing those provisions…," G Parameshwara on repeal of anti-Conversion Bill
16 June, 2023 | Anupam Shrivastava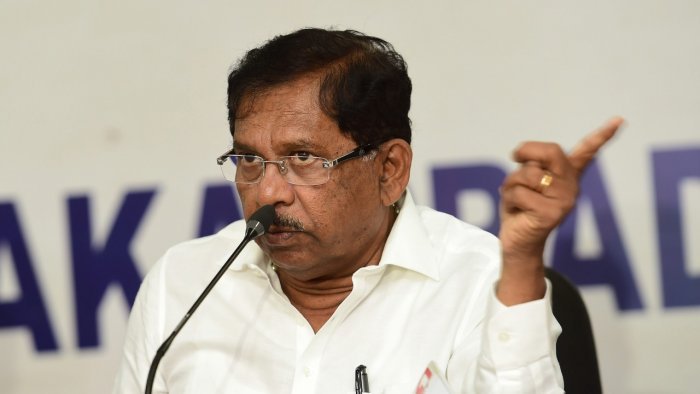 The Congress led Karnataka government is quickly revising the provisions introduced by previous BJP government after coming to power along with anti-conversion bill.
Karnataka Home Minister G Parameshwara defended his government's decision on Friday to revoke the anti-conversion law enacted by the previous Bommai-led BJP government by stating that the previous government had brought an amendment to that effect, which is against the Constitution's provision.
"What we are doing now is repealing those provisions…We will repeal it by amending those provisions," he told reporters in Bengaluru."…The previous Government (BJP) brought an amendment to that effect which is against the provision of the Constitution," G Parameshwara stated.
Basavaraj Bommai, the former chief minister of Karnataka, criticised the Siddaramaiah administration on Thursday for its decision to repeal the Karnataka Protection of Right to Freedom of Religion Bill, 2022, also known as the anti-conversion Bill, and claimed that the Congress administration is endangering the interests of the state's residents.
Strong rebuttal by BJP after anti-conversion Thursday by Chief Minister Siddharamiah of Karnataka.
Bommai remarked that it appears as though the Karnataka chief minister, who is in charge of the state at the whim of the high command, is endangering the interests of the populace in order to serve the high command.
"Who does the Government think it is appeasing by deciding to repeal the Anti-Conversion Bill that has been plaguing our society? It seems that Siddaramaiah, who is ruling the state at the mercy of the high command, is jeopardizing the interests of the people of the state in favour of the high command," Bommai wrote in a tweet on Thursday.
"Ever since the Congress government came to power in the state, it has been resorting to politics of hatred and appeasement, and it is acting as if just cancelling the decisions of the previous government is only its achievement," In yet another tweet on Thursday, Bommai criticised the Congress government.