G20 Delegates To Experience UPI Payment Interface; India's Digital Transformation During Summit
31 August, 2023 | Anupam Shrivastava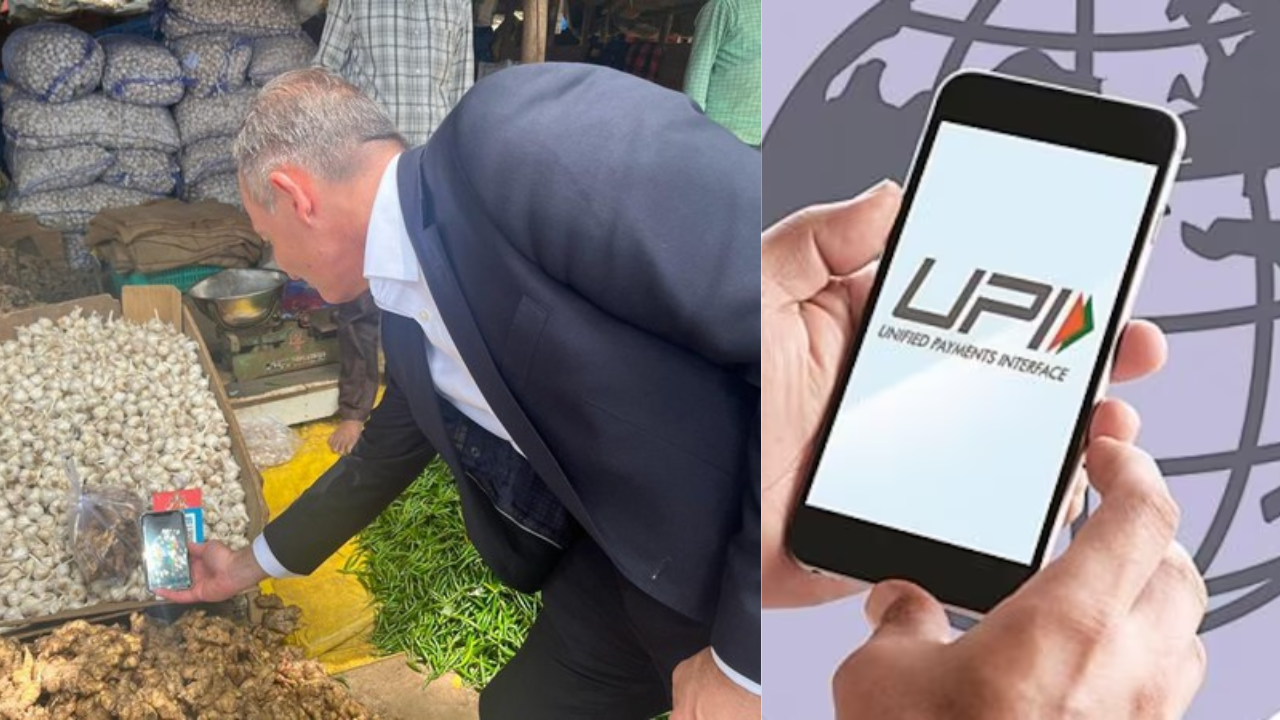 An "experience zone" will be established to showcase India's achievements to G20 delegates in technological and digital transformation.
In addition to presenting its rich cultural heritage, diverse crafts, and varied cuisine during the forthcoming G20 summit, India is set to highlight its advancements in the digital sector. A senior official, Muktesh K Pardeshi, who serves as the Special Secretary for G20 Operations, conveyed that special experience panels will be established to allow delegates to firsthandly observe the process of UPI payments and to gain insights into India's pioneering role in the realm of digital transactions.
During an interview with ANI, Pardeshi emphasized that the ITC, a renowned hotel chain, will be managing the catering at the Convention Centre. The focus is on meticulous menu planning, cuisine preparation, and impeccable service delivery. Recognizing that comprehending India's rapid strides in digital payments might be challenging for everyone, Pardeshi shared that these panels will also shed light on the development of the CoWin app and how Aadhar has connected over a billion people.
He highlighted that while the G20 meetings typically revolve around the "three Cs," this summit has a distinct focus on India's progress in the digital sector. An "experience zone" will be established to showcase India's achievements in technological and digital transformation. Pardeshi emphasized that these panels will offer delegates the opportunity to explore various aspects, including the process of UPI payments, biometric enrolment, and the significance of the CoWin app. The intention is to present the modern face of India and its advancements in digital payment systems.
The G20 Summit is scheduled to occur in New Delhi on September 9 and 10. Pardeshi highlighted that the ITC, as a leading hotel chain, is responsible for catering at the Convention Centre, with a dedicated team of chefs and associates ensuring a comprehensive and impeccable dining experience. Efforts are directed toward highlighting not only Indian cuisine's diverse array but also exploring India's street food culture.
Furthermore, an exhibition titled 'Bharat, the Mother of Democracy' is organized to delve into India's democratic roots, showcasing the concept of participatory governance that evolved within Indian soil over thousands of years. Pardeshi underscored that logistical preparations are well underway, demonstrating India's organizational excellence. The arrangements extend to various aspects, including parking arrangements at the New Delhi airport.
Reflecting on India's G20 presidency assumed on December 1 of the previous year, Pardeshi noted that over 200 G20-related meetings have been organized across 60 cities in the country. He emphasized that, in addition to promoting the G20 substantive agenda, India is showcasing its exceptional organizational skills and logistical strengths, evident from the error-free and smoothly executed meetings. The forthcoming G20 summit is anticipated to continue this trend, offering a warm and hospitable environment while also highlighting India's cultural and technological prowess.
For the spouses accompanying the leaders, separate programs are planned, encompassing visits to notable sites and opportunities to experience Indian culture, art, and shopping. Pardeshi disclosed that diverse dishes are being prepared to exhibit India's regional cuisine and street food culture. While the Government of India will be providing meals at the Convention Centre, the menus will feature a variety of offerings, with a particular emphasis on millets and experimenting with different grains, vegetables, and dairy products to craft innovative dishes.
The 18th G20 Heads of State and Government Summit in New Delhi serves as the culmination of the various G20-related processes and meetings held throughout the year. It involves participation from ministers, senior officials, and civil societies. The summit's conclusion will witness the adoption of a G20 Leaders' Declaration, reaffirming leaders' commitment to the priorities discussed and agreed upon during the corresponding ministerial and working group meetings.
Also Read: Kremlin Terms Prigozhin's Plane Crash As "Premeditated villainous act" After Investigation
Catch all the Latest Business News, Breaking News Events, and Latest News Updates on NewsX