Arrival of German Chancellor Olaf Scholz in Delhi for the G20 Summit
9 September, 2023 | Akshara Tyagi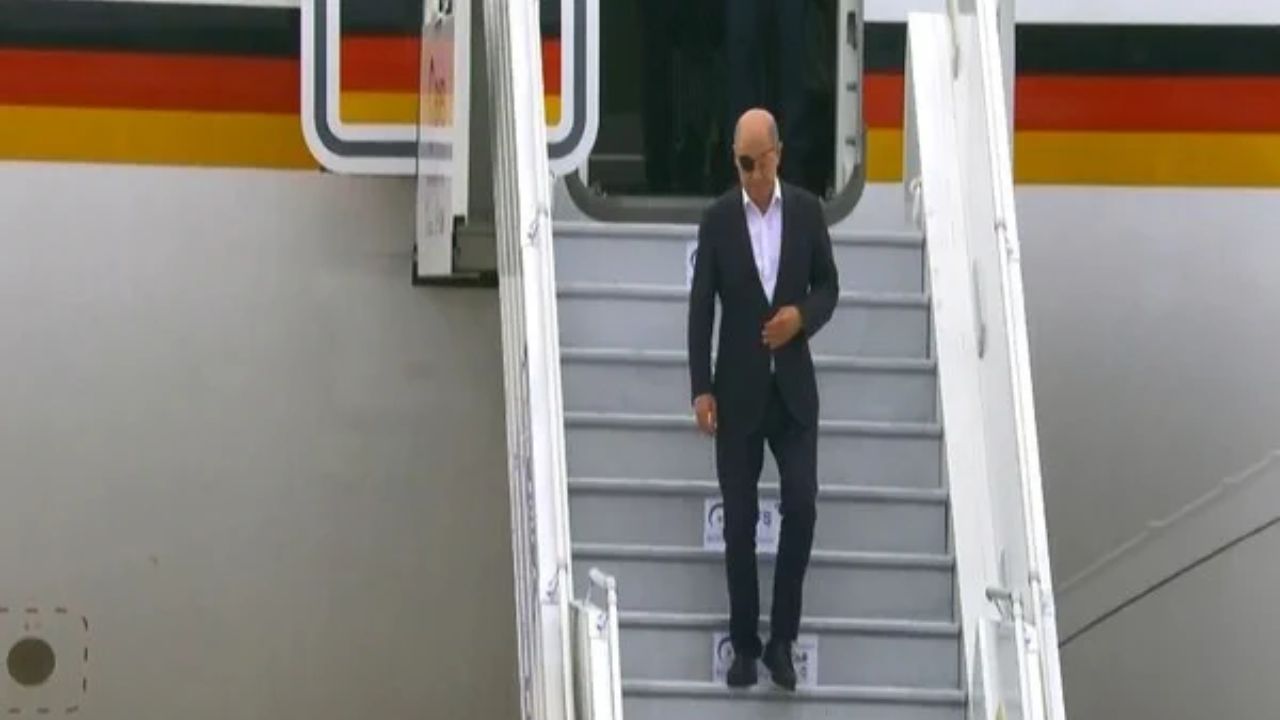 German Chancellor Olaf Scholz arrived in New Delhi to participate in the two-day G20 Summit
German Chancellor Olaf Scholz arrived in New Delhi to participate in the two-day G20 Summit, hosted under India's leadership. He was welcomed at the airport by Union Minister of State for MSME, Bhanu Pratap Singh Verma, and greeted with a traditional dance performance.
In May of this year, Prime Minister Narendra Modi and German Chancellor Olaf Scholz had a meeting during the 49th Group of Seven (G7) Summit in Hiroshima, Japan.
During their discussion, they discussed the progress in bilateral relations, regional developments, and global challenges. Prime Minister Modi appreciated Germany's support for India-EU trade and investment agreements and India's G20 Presidency.
India and Germany also collaborate closely on various multilateral and international platforms. In February, Chancellor Scholz visited India, marking the first standalone visit by a German Chancellor since the initiation of the Inter-Governmental Consultation (IGC) mechanism between the two countries in 2011.
The India-Germany Strategic Partnership is based on shared ideals, trust, and understanding. The bilateral relationship has grown stronger through increased economic and investment ties, cooperation in green and sustainable development, and the expansion of people-to-people connections.
The 18th G20 Summit is taking place at the state-of-the-art Bharat Mandapam Convention Centre in New Delhi on September 9 and 10. The summit will conclude with the adoption of a Leaders Declaration.
During India's G20 presidency, the country has placed emphasis on various issues, including inclusive growth, digital innovation, climate resilience, and equitable global health access. India is using its presidency to promote collaborative solutions that benefit its own population and contribute to global well-being.
The summit has attracted the participation of over 30 heads of state, top officials from the European Union and invited guest countries, and 14 heads of international organizations.
Also Read: President of the Asian Development Bank, Masatsugu Asakawa, Arrives in Delhi for G20 Summit
Catch all the Latest Business News, Breaking News Events, and Latest News Updates on NewsX