Dozens Arrested for Arson as Largest-Ever EU Wildfires Rage in Greece
26 August, 2023 | Akshara Tyagi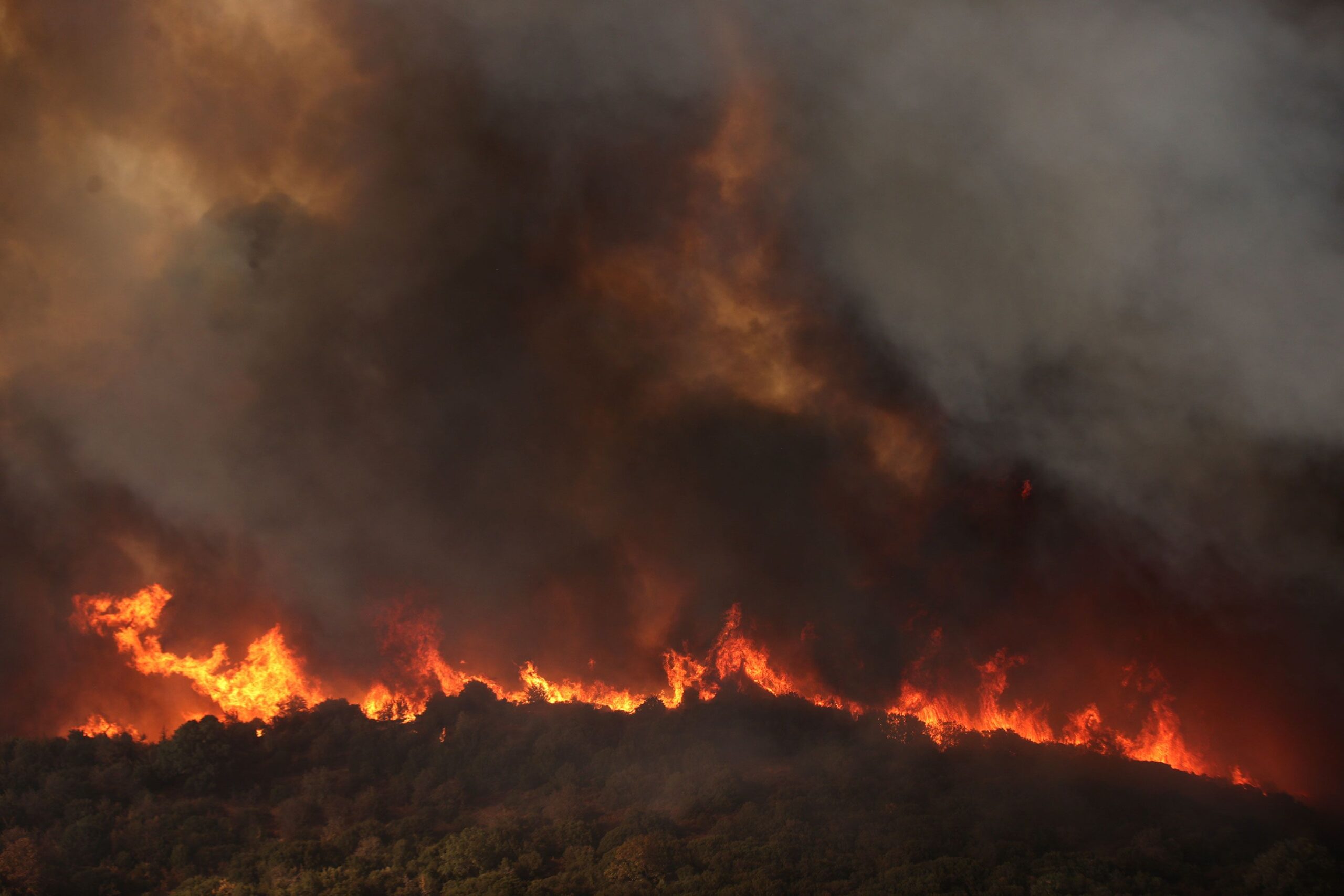 Greek officials apprehend individuals suspected of arson amid deadly wildfires, marking the largest European wildfire incident
Numerous individuals have been apprehended by Greece officials for suspected arson, as the country grapples with unprecedented and deadly wildfires, marking the largest such occurrence in the history of the European Union.
The wildfires, including those in the vicinity of Mount Parnitha located north of Athens, persistently rage on, causing further destruction to the forested areas through the night.
The most significant firefront is situated in the Evros region, near the northeastern town of Alexandroupolis.
Tragically, the charred remains of a man were discovered on a rural road close to Dadia national park, situated near the border shared with Turkey.
Covering an area exceeding 73,000 hectares, the fires in Alexandroupolis have now become the largest wildfires ever documented within the European Union. This information comes from Janez Lenarčič, the European Union Commissioner responsible for Crisis Management.
Throughout Greece, wildfires have scorched an area of approximately 1.3 billion square meters (equivalent to 130,000 hectares), marking a record within the European Union as reported by the European Forest Fire Information System. Helicopters have been actively engaged in fire suppression efforts, conducting frequent water drops of up to 11 tons each onto the wildfires.
Helicopter operations had to be halted during the night, posing challenges to the containment of the fires.
Also Read: Tami Nadu: Gas Cylinder Sparks Fatal Fire On Train At Madurai Railway Station, Claims 9 Lives
Catch all the Latest Business News, Breaking News Events, and Latest News Updates on NewsX