Kamaal R Khan's tweets and blatant jabs against Bollywood frequently get him in hot water. The actor-critic, popularly known as KRK, was detained by Malad Police in 2020 after making a provocative tweet. KRK was apprehended at the airport and arrested after being questioned. Rahul Kanal, a Yuva Sena member, filed a complaint against Kamaal R Khan at Malad Police Station. KRK was arrested in 2020 after making suspicious tweets on Irrfan and Rishi Kapoor.
Kamaal R Khan is well-known for his contentious tweets. KRK was arrested in 2020 after a charge was filed against him for his social media insults on Irrfan Khan and Rishi Kapoor. KRK was served with a lookout notice, and an FIR was filed against him in 2020. Rahul Kanal, a Yuva Sena member, filed the complaint. He will appear in court today at 11 p.m. in Borivali. He was arrested under IPC Sections 153A, 294, 500, 501, 505, 67, and 98.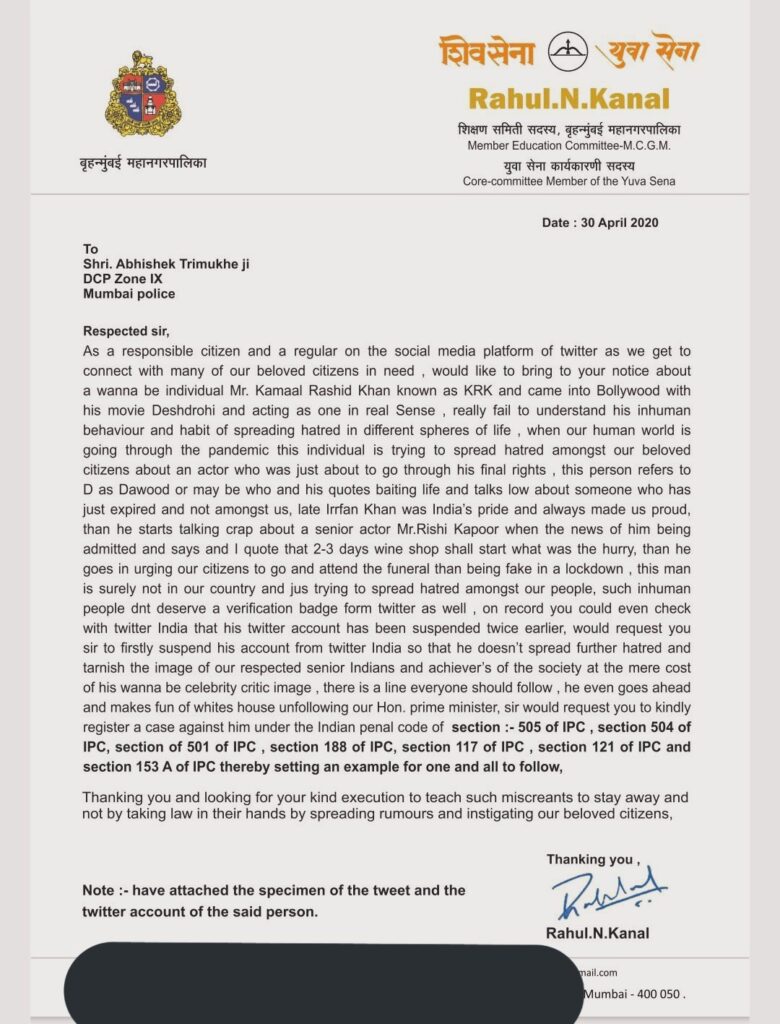 "Kamal R Khan was detained today as a result of my complaint. I applaud the Mumbai police for taking this step. He uses abusive language and makes disparaging comments on social media. Such behaviour is not acceptable in society. Mumbai police had given a strong message to such persons by arresting him," Rahul Kanal said.
Kamaal R Khan frequently makes news for his outspoken criticism of Bollywood. He has appeared in various Hindi and Bhojpuri films, as well as producing ventures. He also appeared in Bigg Boss 3.
Read more: Nude photoshoot controversy: Actor Ranveer Singh records his statement
MULTIPLE SHOTS OF THE BCG VACCINE PROTECT TYPE 1 DIABETIC PATIENTS FROM COVID-19, STUDY FINDS