Heavy Rainfall Hits Delhi and Other Regions, IMD Issues Alerts for Multiple States
29 July, 2023 | Don Tomslee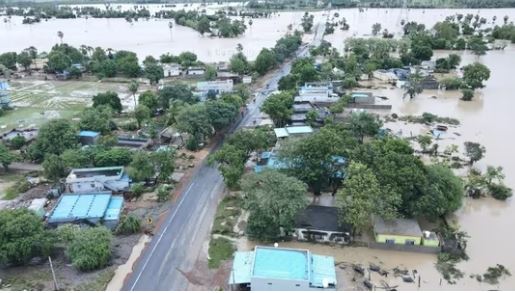 Rain-related incidents in Maharashtra have claimed four lives in the last 24 hours.
On Saturday, parts of Delhi and the national capital region experienced heavy rainfall, along with several other parts of the country. The India Meteorological Department (IMD) has predicted light to moderate rainfall for Delhi today. The Regional Weather Forecasting Centre (RWFC) in Delhi also issued a warning of light to moderate intensity rain in adjoining areas, including NCR (Noida, Dadri, Greater Noida, Faridabad), Rewari, Bawal, Nuh (Haryana), Hapur, Gulaoti, Siyana, Sikandrabad, and Bulandshahar.
The IMD further forecasts heavy to very heavy rainfall in several states today, including Madhya Pradesh, Chhattisgarh, West Bengal, Sikkim, Odisha, Arunachal Pradesh, Assam, Meghalaya, Maharashtra, Himachal Pradesh, Uttarakhand, Haryana, Chandigarh, Delhi, Uttar Pradesh, Rajasthan, Nagaland, Manipur, Mizoram, Tripura, Jharkhand, and Konkan.
Ongoing heavy rain forces relocation of 872 families in 7 districts
Tragically, rain-related incidents in Maharashtra have claimed four lives in the last 24 hours, bringing the total death toll since June 1 to 101. One person lost their life in Kolhapur due to a structure collapse, while three others died due to flash floods in Yavatmal, Nagpur, and Sindhudurg. The ongoing heavy rains have led to the relocation of 872 families to safer areas in seven districts of the state. Among the affected districts, Gadchiroli saw 119 families shifted, Thane 45, Yavatmal 12, Mumbai Suburban 16, Nagpur 7, Chandrapur 60, and Ratnagiri 613. Additionally, 254 houses were damaged in Yavatmal alone.
As the monsoon season continues, authorities are closely monitoring the situation and taking necessary measures to ensure the safety of residents in the affected regions.