Heavy rains ravage several parts of Himachal Pradesh
12 July, 2023 | Aditi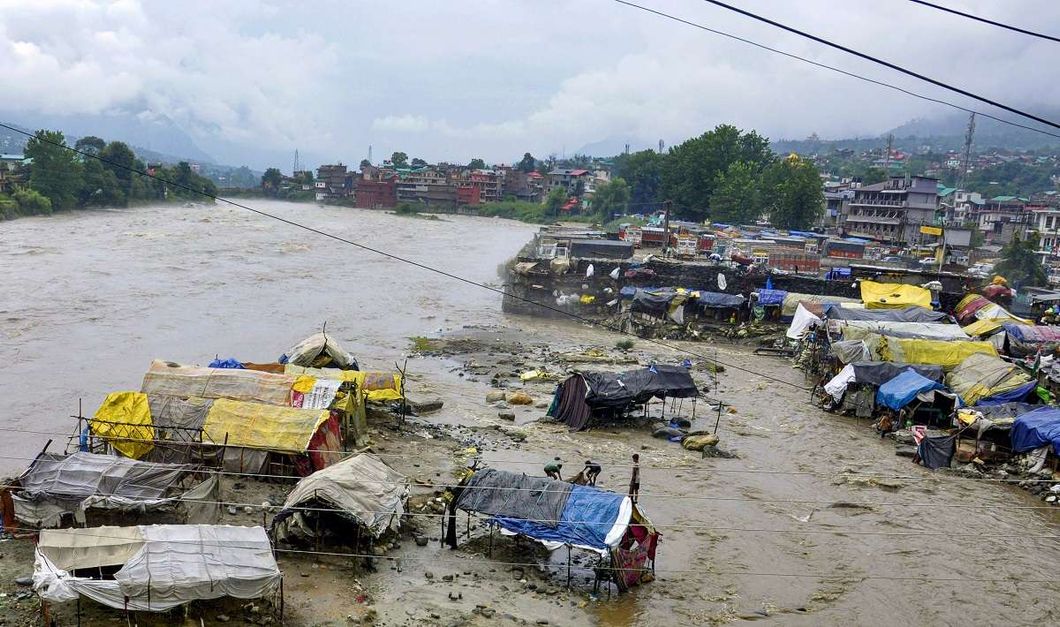 Incessant rain in Himachal Pradesh has lead to severe flash floods and land slides.
Manali in Himachal Pradesh has suffered substantial damage as a result of the persistent rain that has created landslides and flash floods. Due to incessant rainfall in the region, many tourists have been stranded in Manali.
Internet services and electricity supply have been disrupted due to the flood in the area.
Office of the Himachal Pradesh's Chief Minister informed that over 2,000 people have been evacuated from Kasol.
"So far 2000 people stranded in the Kasol area of Kullu district have been evacuated. On the way at one point named Dunkhara, there is a heavy landslide and one poclain and two machines have been deployed round the clock to clear the Kasol-Bhuntar road. A team of the district administration has reached Kasol. More than 2200 vehicles have passed through Kullu from Manali so far and food is being distributed to them at Ramshilla Chowk. CM Sukhvinder Singh Sukhu is closely monitoring the situation", the CMO statement said.
According to Himachal Pradesh Minister Jagat Singh Negi, the national highway has been harmed by the flash floods, and the water and power supplies have also been disturbed. Massive flash floods, cloud bursts, and frequent landslides have been witnessed in the past few days. Rains have caused natural disasters, fatalities and human displacements in the hills. Roads and vehicles have been damaged because of floods and landslides.
In a statement, Minister Jagat Singh Negi said, "The Manali Vidhansabha constituency has suffered significant damage due to flash floods. Houses, land, and gardens have been destroyed, and the national highway is damaged due to flash floods. The link road adjacent to the bridge is also badly damaged. There is no net connectivity, electricity and water. We have made arrangements to provide food to the stranded tourists."
Speaking about the relief and rescue efforts taking place in the state amid heavy downpours, acting Himachal Pradesh DGP Satwant Atwal Trivedi stated that the evacuation procedure is under progress and that 1000 cars have already departed from Kullu-Manali and are travelling to Chandigarh.
The Nurpur Police urges people not to visit low-lying areas like rivers, drains and dam areas in the upcoming days. Himachal Pradesh CM Sukhvinder Singh Sukhu announced emergency helpline numbers to help those affected due to the incessant downpour in the hilly state. Emergency helpline numbers announced by the Himachal Pradesh Chief Minister are 1100, 1070, and 1077.