Hurricane Idalia expected to make landfall as "extremely dangerous" Category 4 storm
30 August, 2023 | Anupam Shrivastava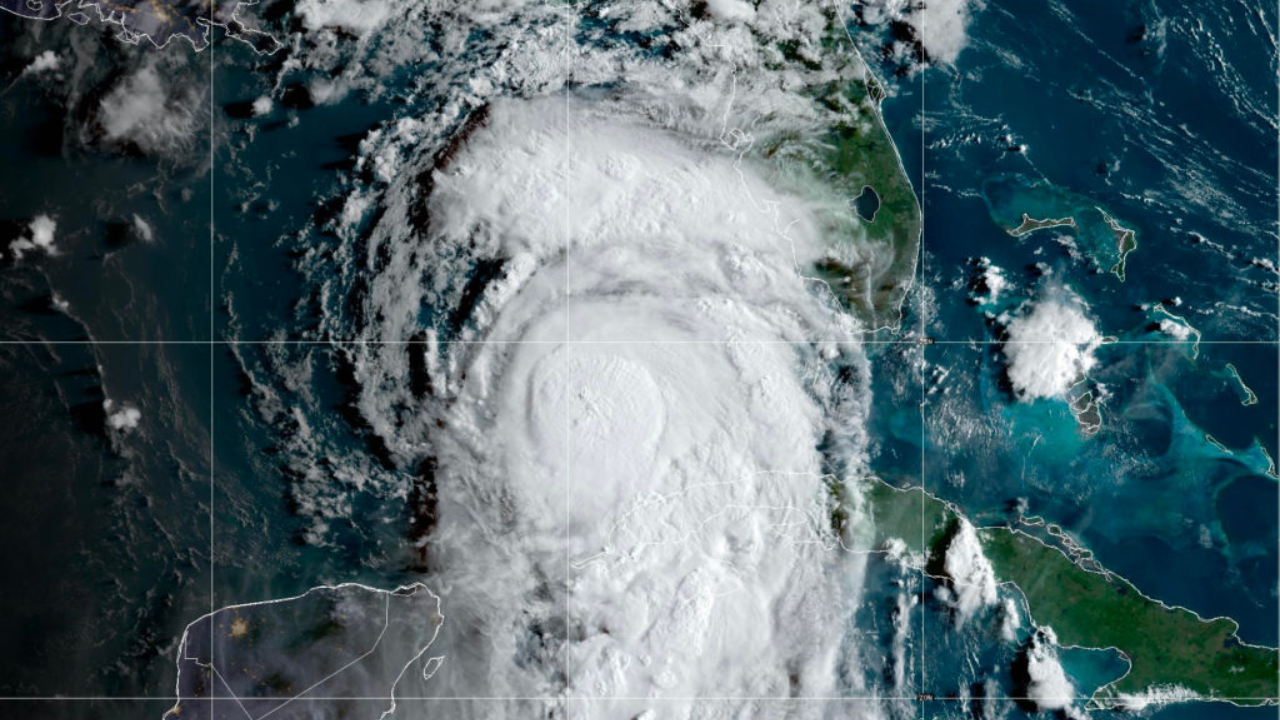 In preparation for the Idalia's potential impact, officials along Florida's west coast have urged residents to evacuate immediately
The National Hurricane Center in the US has issued an updated advisory warning that Hurricane Idalia is set to become an "extremely dangerous" Category 4 storm upon its expected landfall on Wednesday (US time). The storm's impact is projected to be severe, with a "catastrophic" storm surge forecasted between 12 to 16 feet in Florida's Big Bend region, surpassing the height of an average city bus.
The hurricane center emphasizes the potential for destructive, life-threatening winds once Idalia's core reaches the Big Bend area. The advisory from the National Hurricane Centre outlines the anticipation of catastrophic storm surge impacts, specifically targeting the stretch between the Wakulla/Jefferson County line and Yankeetown, Florida. This dangerous storm surge is also likely to affect other portions of the Florida Gulf Coast under a Storm Surge Warning. The advisory urges residents to heed advice from local authorities.
Furthermore, the center warns of destructive life-threatening winds in the Big Bend region, along with anticipated hurricane conditions in certain areas covered by the Hurricane Warning along the Florida Gulf Coast. These strong winds are also predicted to extend inland across parts of northern Florida and southern Georgia, prompting concerns of long-duration power outages. Idalia's reach could even lead to damaging hurricane-force winds in parts of eastern Georgia and southeastern South Carolina, as indicated by Hurricane Watches.
The National Hurricane Center also points out that flash floods, urban flooding, and moderate river flooding are expected to have significant local impacts across the Florida Big Bend, central Georgia, South Carolina, and eastern North Carolina until Thursday.
In preparation for the Idalia's potential impact, officials along Florida's west coast have urged residents to evacuate immediately. The impending high water waves pose a deadly threat, and first responders won't be able to provide assistance until the storm subsides. Kevin Guthrie, the Executive Director of Florida Division of Emergency Management, stressed the urgency of evacuation, particularly for those in the northern areas.
The Taylor County Sheriff's Office echoed the gravity of the situation, warning coastal residents of the potential for non-survivable storm surges. In Cedar Key, an island city on the southern side of the Big Bend, Mayor Heath Davis has declared a mandatory evacuation, citing Idalia as the most severe storm he has witnessed.
Given the storm's intensity, numerous schools and universities in Florida have canceled classes. This includes 18 state colleges and six universities, major institutions like the University of Florida and Florida State University among them, as reported by Al Jazeera.
Also Read: Australia sets date for historic referendum to change constitution to recognise indigenous people
Catch all the Latest Business News, Breaking News Events, and Latest News Updates on NewsX