Israeli military launches major operation in West Bank city
3 July, 2023 | Srishti Ruchandani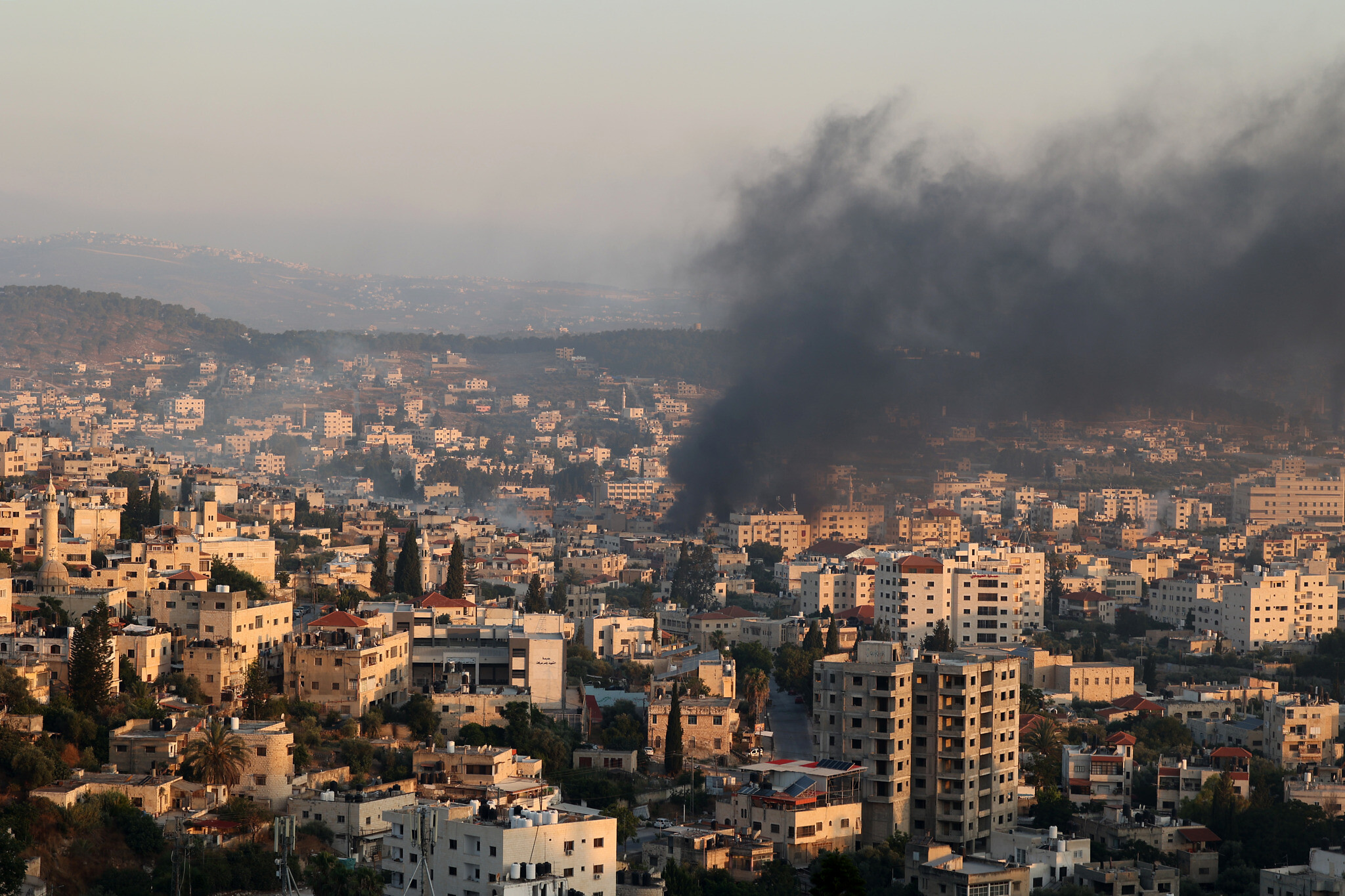 Over the last year, IDF has been increasing its anti-terrorism activity throughout all of Judea & Samaria, and is now conducting direct operations in Jenin Camp against terror infrastructure.
In recent years, Israel has experienced a sharp rise in the scope of attacks originating from Judea and Samaria in general, and more specifically from Jenin. 52 Israelis were killed over the past year due to Palestinian terror attacks, many of which were carried out from or within the Jenin area. A total of 290 terror attacks were carried out across Judea and Samaria in the past year.
The Jenin refugee camp has become a hotbed for terrorism and a key location for planning hostile activities against Israeli civilians and forces. There are some 10,000 individuals living in the highly-dense Camp, which the terrorists chose as their operations ground, putting countless non-combatants at risk.
Terrorist organizations take advantage of the security vacuum created by the Palestinian Authority's lack of will and ability to operate in the Jenin area. In addition, some Fatah members that are also connected to PA elements are indeed involved in terror and incitement.
There are multiple factors that, combined, present a real and immediate threat to Israel: lone wolf attacks, terrorist entrenchment in a crowded civilian environment, research and development of advanced weaponry, distribution and storage of arms throughout the camp, foreign guidance and financing of attacks (Hamas, Islamic Jihad, Iran), and incitement on social media.
Israel avoided conducting large-scale activity for a long time. However, in the absence of another factor that could take care of the current reality and due to the transformation of the Jenin Camp into a terrorist safe haven and a key location for planning hostile activities, the IDF has begun to act.
The IDF is operating in a direct manner against terror infrastructure in the Camp, all the while maintaining routine security operations in Judea and Samaria. The operational activity will be conducted in a focused and precise manner while taking significant efforts to maintain normal civilian activities in the Camp and to mitigate harm to non-combatants.
It is not within Israel's interests to escalate or widen the conflict, but it is prepared for any scenario; Israel wishes to restore security and stability in Judea and Samaria, to improve security coordination with the PA, and prevent further escalation. Israel also wishes to see the Palestinian Authority operating decisively and efficiently against terrorism in the Jenin area and throughout its jurisdiction.