India-China have to solve border issue through talks: says Dalai Lama
15 July, 2022 | Pravina Srivastava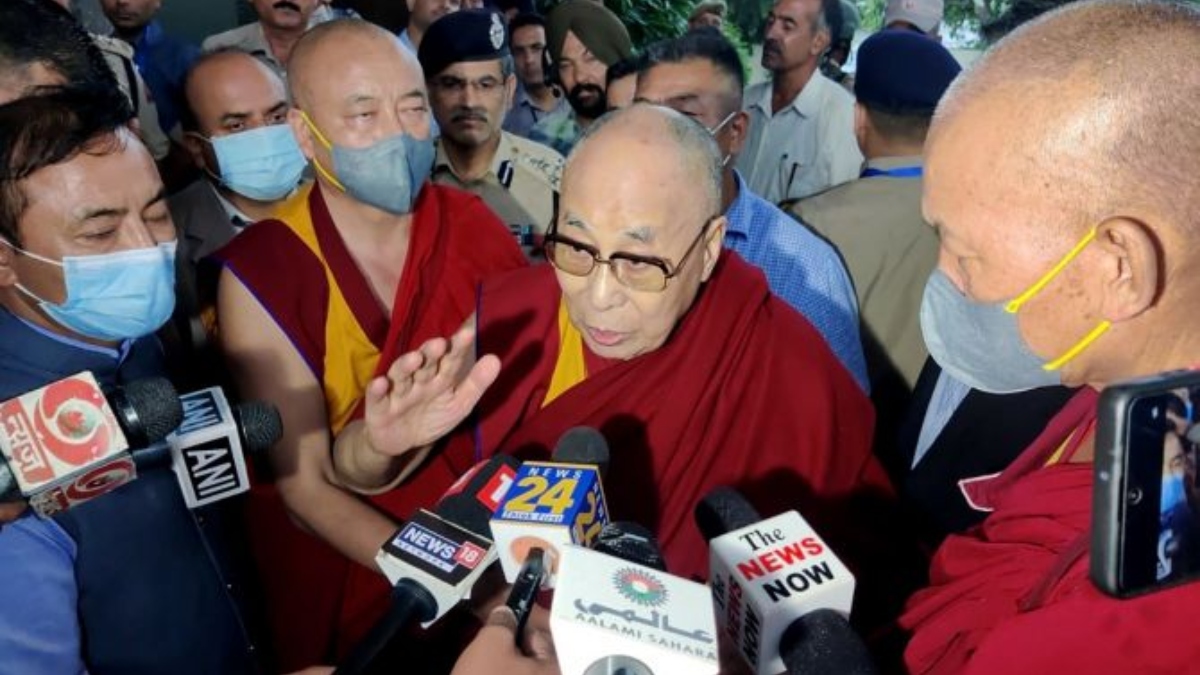 Dalai Lama, a spiritual leader in Tibet, stated on Friday that India and China must negotiate a peaceful resolution to their border conflict
Dalai Lama, a spiritual leader in Tibet, stated on Friday that India and China must negotiate a peaceful resolution to their border conflict.
In light of a standoff between the two nations along the Line of Actual Control in the eastern Ladakh sector and the Galwan conflicts of 2020, the Dalai Lama's comments came ahead of the 16th round of Corps Commander-level negotiations between India and China, which are anticipated to begin on July 17.
After making a pit break in Jammu, where he had landed on Thursday from his headquarters in Dharamshala, the 14th Dalai Lama today departed for Ladakh.
"Since both China and India are rival countries and close neighbours, this issue must eventually be resolved amicably and via dialogue. Military action is no longer appropriate, "told Dalai Lama.
The 87-year-old spiritual leader claimed yesterday during a press conference in Jammu that most Chinese citizens understand his desire for meaningful autonomy and the preservation of Tibetan Buddhist culture rather than independence inside China.
"Some Chinese hardliners view me as a separatist, but not most Chinese people. More and more Chinese are now realising that the Dalai Lama is not pursuing independence but rather genuine autonomy within China and the preservation of Tibetan Buddhism "declared Dalai Lama.
The spiritual head of Tibet was answering a query on China's objections to his journey to Ladakh.
In addition, Dalai Lama said that more Chinese people are becoming interested in Tibetan Buddhism. Some Chinese scholars have noticed that Tibetan Buddhism is a very scientific religion that is rooted in tradition and knowledge.
The spiritual head of Tibet is in Jammu & Kashmir and the Union Territory of Ladakh for a two-day formal visit. Since the COVID-19 pandemic's emergence in 2020, the Dalai Lama has not made an official trip outside of his home base in Dharamshala. Additionally, this is his first trip to the area since Jammu and Kashmir's Article 370 was repealed.
India and China have been at odds from April to May 2020 about Chinese Army violations in the Finger region, Galwan Valley, Hot Springs, and Kongrung Nala, among other places. After intense battles with Chinese forces in the Galwan Valley in June 2020, the situation deteriorated.