India presents draft resolution on 'Memorial Wall for Fallen Peacekeepers' at UN Headquarters
16 June, 2023 | Anupam Shrivastava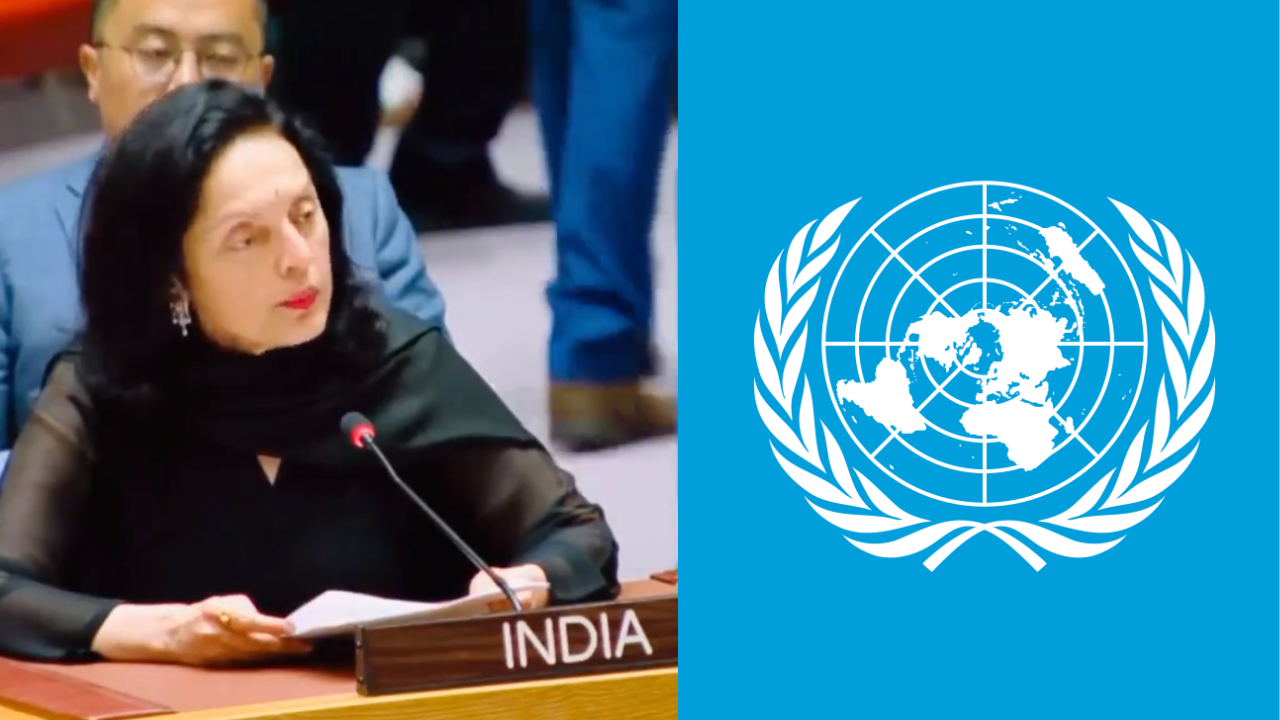 India introduced the resolution to build Memorial Wall at a prominent location in UN Headquarters to remember the sacrifices of the fallen UN Peacekeepers.
Ruchira Kamboj, India's Permanent Representative to the United Nations, has introduced a draught Resolution on a 'Memorial Wall for Fallen Peacekeepers' at the United Nations Headquarters in New York.
India's Permanent Representative at UN said, "I would also like to thank all 190 delegations who have cosponsored this initiative and invite the others to join as well. For 75 years, UN peacekeeping has been one of the most important tools for mitigating conflict and promoting peace and security around the globe."
"These peacekeepers made the supreme sacrifice in the pursuit of mandates that we, as member states, requested them to carry out. It is, therefore, our bounded responsibility to ensure that their sacrifice is not forgotten and that their memories are honoured," Kamboj further added.
"India stands ready to contribute, including financially, to this objective. The establishment of the Memorial Wall at a prominent location at UN headquarters is therefore of the utmost importance for all of us. It will be a testimony to the importance that we, as the United Nations, bestow on peacekeeping and on our peacekeepers. It will be a source of solace for the near and dear ones of the brave hearts who made the supreme sacrifice, including their serving comrades and colleagues," she added.
Over 190 cosponsorships received, grateful for supporting Memorial Wall: PM Modi
Meanwhile, Prime Minister Narendra Modi expressed gratitude for everyone's support following the adoption of a resolution to establish a new 'Memorial Wall' for fallen peacekeepers, which India piloted in the United Nations General Assembly.
Speaking in this regard Prime Minister Modi tweeted, "Delighted that the Resolution to establish a new Memorial Wall for fallen Peacekeepers, piloted by India, has been adopted in the UN General Assembly. The Resolution received a record 190 co-sponsorships. Grateful for everyone's support."
The resolution was passed by the UNGA just days before PM Modi's official state visit to the United States and participation in the International Yoga Day celebrations at the UN headquarters on June 21.