India leads BRICS Consensus on Bloc's Expansion at the Retreat
23 August, 2023 | Vishakha Ahuja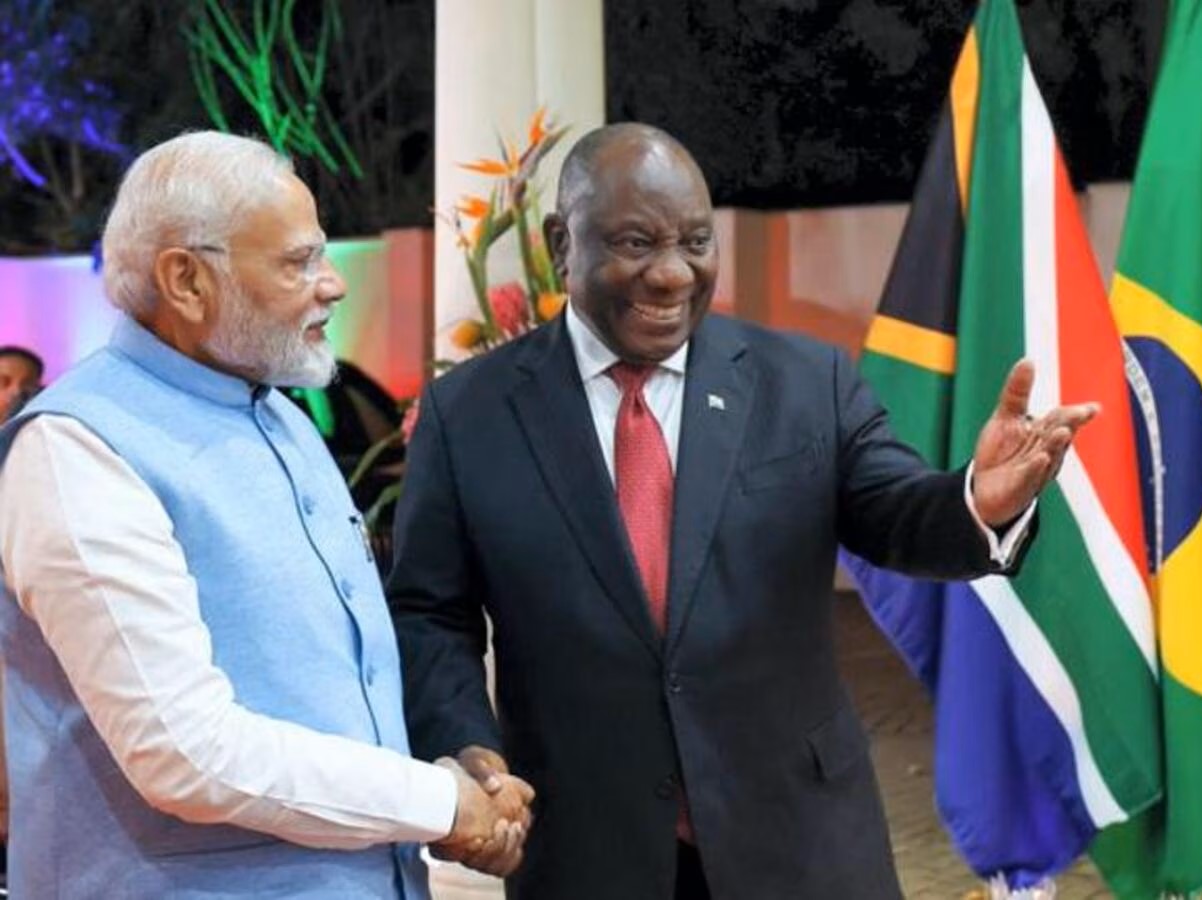 India significantly contributed to BRICS expansion during the Leaders' Retreat by establishing membership criteria and selection processes for new members & focusing on global issues & events.
Sources indicate that India played a leading role in establishing an agreement on membership criteria and the selection process for new BRICS members at the Leaders' Retreat.
According to insider information, a notable advancement occurred in the expansion of BRICS during Tuesday's Leaders' Retreat.
On August 22, Prime Minister Narendra Modi participated in the BRICS Leaders Retreat, during which the group's leaders discussed worldwide events and considered optimal ways to use the BRICS platform for tackling and solving global issues.
Tuesday marked PM Modi's arrival in South Africa. PM Modi was greeted with a rousing welcome by the Indian diaspora, who were shouting "Vande Mataram," and the Indian community members who had gathered outside the Sandton Sun Hotel in Johannesburg to welcome him with "dhols."
PM Modi's South Africa visit, his third, commemorates the 30-year India-South Africa diplomatic bond.
During the commencement of the 15th BRICS Summit in Johannesburg, the BRICS Business Forum Leaders' Dialogue took place.
During his speech at the BRICS Business Forum Leaders' Dialogue, PM Modi expressed that India is on the path to becoming a 5 trillion dollar economy and will serve as the global growth catalyst in the upcoming years.
PM Modi conveyed a distinct message to the dialogue, emphasizing that substantial effects can emerge through mutual trust and transparency, particularly within the Global South.
In the meantime, President Cyril Ramaphosa of South Africa highlighted that Africa's urbanized population could offer a dependable workforce in the future, presenting an opportunity for BRICS nations to engage in and support Africa's growth narrative.
"Africa has a young digitally connecting and urbanizing population. A population that provides a stable workforce for companies in the future. The investment in skills… continues to grow," President Ramaphosa said.
The event saw the presence of Brazil's President Luiz Inacio Lula da Silva, China's President Xi Jinping, and Russia's Foreign Minister Sergei Lavrov.
Originating as BRIC, a forward-thinking idea proposed by Goldman Sachs economist Jim O'Neill in 2001, BRICS consists of Brazil, Russia, India, and China – a united depiction of thriving emerging markets rich in present and future economic strength. In a significant advancement in 2010, South Africa became part of the group, leading to the modification of the acronym to BRICS.
Also Read: PM Modi to Hold Bilateral Talks With SA Prez Ramaphosa on Day-2 of the BRICS Summit