India to focus on sustainable, inclusive growth during its presidency: G20 Sherpa Amitabh Kant
8 September, 2023 | Gautam Thakral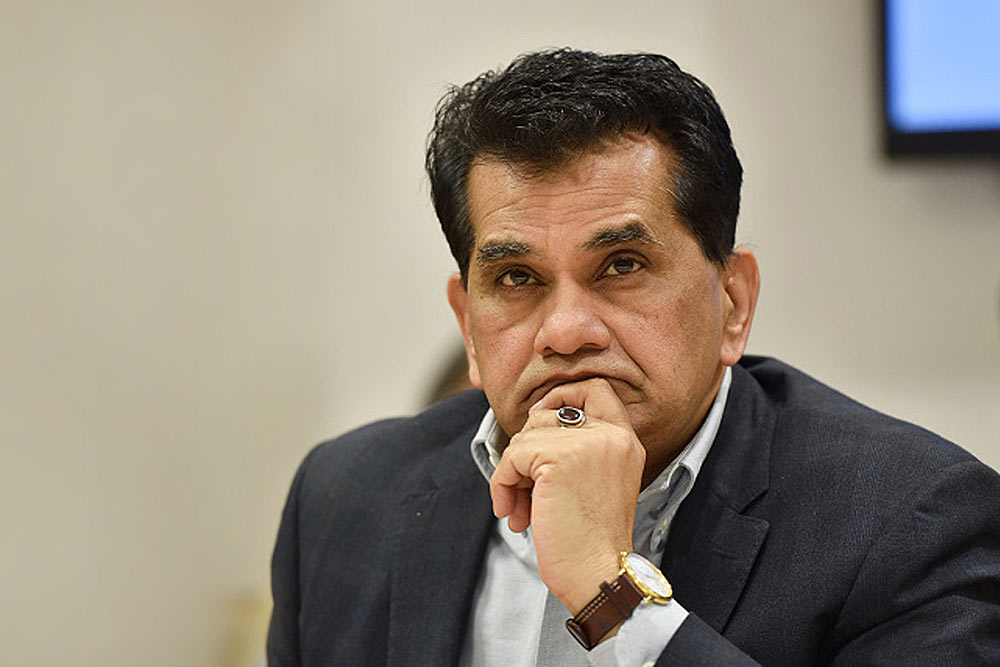 India to focus on sustainable, inclusive growth during its presidency: G20 Sherpa Amitabh Kant
India will be focusing on sustainable and inclusive growth during its G20 Presidency, said G20 Sherpa Amitabh Kant on Friday at the pre-summit briefing.
"During India's presidency, we have some broad priorities with which we started. When one third of the world is facing a recession, we should have sustainable, inclusive growth," he said.
Addressing a press conference ahead of the two-day summit beginning Saturday, Kant said New Delhi Leaders' Declaration will be the voice of the global south and developing countries.
Prime Minister Modi had asserted India's presidency should be inclusive, ambitious, action-oriented and decisive, he said.
"These are the four principles on which we have worked. We have lived up to his vision of being inclusive, action-oriented, ambitious and very decisive during our presidency," Kant said.
"Our New Delhi Leaders' Declaration is almost ready, I would not like to dwell on it because this declaration will be recommended to the leaders during the Summit and the leaders will then accept it and only after it is accepted by the 4 leaders, we will be able to talk about the actual achievements of this declaration," he said.
According to Kant, over 220 G20-related meetings were held in 60 places throughout India, reflecting the nation's diversity and federal system.
In order to address some of the complex global issues facing the Global South, the effects of the Ukraine conflict, the bleak economic outlook, and promoting inclusive growth in a fragmented geopolitical environment, India will make a run for the goal line during the two-day G20 summit beginning on Saturday.
For the summit, leaders from the G20 grouping as well as the International Monetary Fund, World Bank, and Organisation for Economic Co-operation and Development (OECD) are gathering in the nation's capital, including Modi, US President Joe Biden, German Chancellor Olaf Scholz, French President Emmanuel Macron, and other leaders.
Also Read: G20 Summit: Delhi Metro Authority requests commuters to use Magenta line to reach Airport Terminal 1
Catch all the Latest Business News, Breaking News Events, and Latest News Updates on NewsX