Indian Army jawans perform yoga
21 June, 2023 | Disha Singh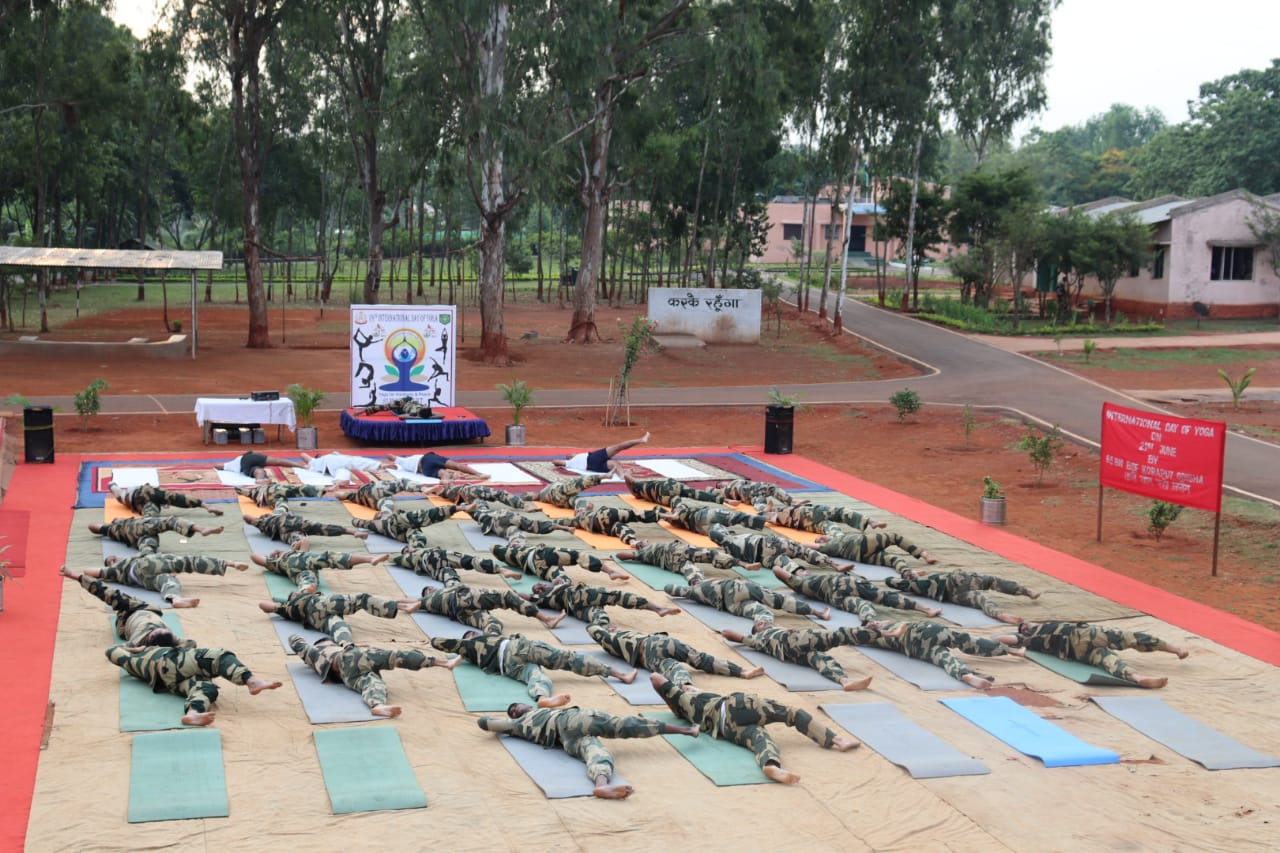 More than 106 locations along the country's land and maritime borders will witness troops engaging in yoga activities, forming what is being called 'Bharatmala.'
The Indian Army is set to create a nationwide network of yoga sessions on the 9th International Yoga Day, according to sources. More than 106 locations along the country's land and maritime borders will witness troops engaging in yoga activities, forming what is being called 'Bharatmala.'
These sessions will take place at various border locations, ranging from the picturesque Dong Valley in Arunachal Pradesh to the sandy dunes of Longewala in Rajasthan. From the glacial heights of Siachen in the north to the southern tip of Kanyakumari in Tamil Nadu, and even the serene Andaman and Nicobar Islands, troops will come together to practice yoga.
In an inclusive gesture, troops will be joined by their families, including children, as well as defence civilians. The participation of locals at some locations will add to the significance of the events. Notably, defence and military attachés from different nations based in Delhi have been invited to attend a central event organized at Delhi Cantonment. Army Chief General Manoj Pande will grace the occasion as the chief guest, further emphasizing the importance of yoga in fostering global unity.
International Yoga Day, celebrated annually on June 21, witnessed various noteworthy events. Border Security Force (BSF) officers and Jawans performed yoga at the International Border in the R S Pura sector of Jammu, displaying their commitment to holistic well-being. On this occasion, President Droupadi Murmu herself engaged in a yoga session and shared her thoughts on Twitter. " Yoga is one of our civilisation's great accomplishments and India's great gift to the rest of the world. Yoga brings together the body and the mind and it is a holistic approach to life. Yoga helps us all to be in a better position to meet the increasing challenges around us. On this day, I urge everyone to adopt yoga in their daily lives and experience its transformative power," President Murmu tweeted.
The 9th International Yoga Day witnessed enthusiastic celebrations not just in India but across the globe. Defence Minister Rajnath Singh expressed his pride in the global celebration of yoga. He said, "It is a matter of pride for all of us as yoga is being celebrated globally and the world is acknowledging India's rich culture and adopting it."
Indian Army personnel, including Chief of Army Staff General Manoj Pande, participated in yoga sessions at various locations. These included the serene Pangong to Lake in Ladakh and Delhi Cantonment in the national capital. Defence Minister Rajnath Singh, accompanied by Chief of the Naval Staff Admiral R Hari Kumar, performed yoga on board INS Vikrant at Kochi in Kerala, highlighting the significance of yoga in the armed forces.
Meanwhile, Prime Minister Narendra Modi himself celebrated the International Day of Yoga at the United Nations Headquarters in New York, alongside the UN leadership and members of the international community. Over 180 countries responded to India's call, making it a historic occasion. Prime Minister Modi expressed his gratitude for the overwhelming support received when the proposal for International Yoga Day was presented to the United Nations General Assembly in 2014.
International Yoga Day serves as a global platform to raise awareness about the multifaceted benefits of yoga, promoting its holistic approach to physical, mental, and spiritual well-being. The concept was introduced by Prime Minister Narendra Modi during his 2014 address to the United Nations General Assembly, and since then, it has gained widespread recognition and participation across the world.