The Promising Outlook: India's Edible Oil Market and Tirumalla Edible Oils' Position
20 July, 2023 | Anupam Shrivastava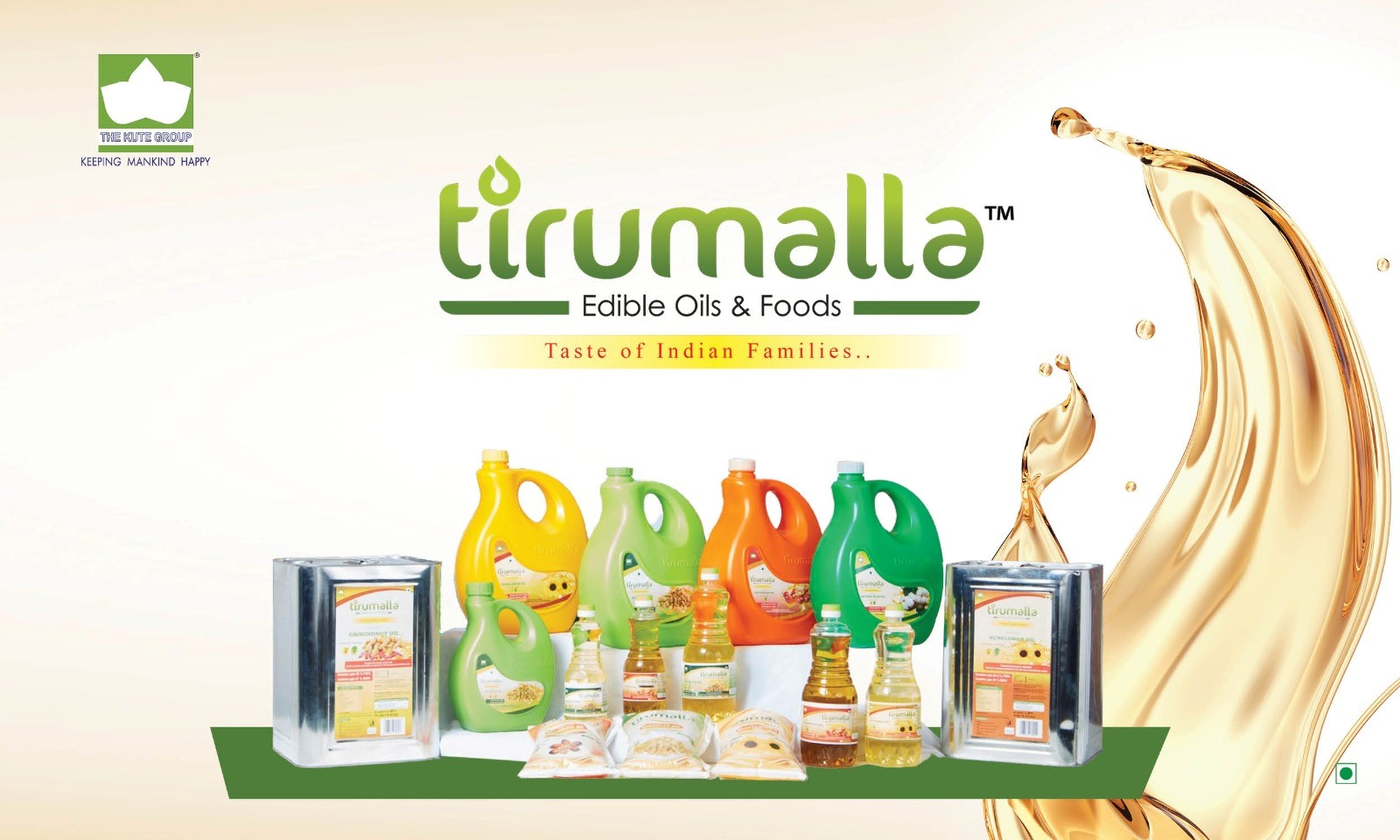 Tirumalla Edible Oils, with its premium offerings and commitment to quality, has emerged as a leading player in the industry.
India, being one of the largest producers of oilseeds globally, holds a significant position in the agricultural economy, especially in the oil sector. The production of nine cultivated oilseeds reached an estimated 36.56 million metric tons in 2020-21, according to data released by the Ministry of Agriculture.
However, despite this impressive production, India faces a challenge in meeting its domestic demand for edible oil. In fact, the country is the world's second-largest consumer and the leading importer of vegetable oil.
The traditional oilseeds cultivated in India include groundnut, mustard, rapeseed, sesame, safflower, linseed, niger seed, and castor. Over the years, soybean and sunflower have also gained importance in the industry. Among the plantation crops, coconut holds a significant position. Additionally, non-conventional oils like rice bran oil and cottonseed oil have become increasingly important in the market.
Tirumalla Edible Oils, owned by The Kute Group, has established itself as a premium brand in the industry. The company has gained recognition by providing high-quality cooking oils to households and businesses.
Since its inception, Tirumalla Edible Oils has been committed to enriching people's lives with its superior-quality products. Their range of cooking oils includes physically refined rice bran oil, refined sunflower oil, refined soybean oil, filtered groundnut oil, kachi ghani mustard oil, refined cottonseed oil, and refined palmolein oil.
Tirumalla Edible Oils' cooking oils are not only perfect for cooking delicious dishes but also add a unique flavour and taste to the food. These oils are easily available for purchase on popular online platforms like BigBasket, JioMart, and Amazon.
In terms of their business model, Tirumalla Edible Oils focuses on understanding customer needs and creating a distinct and sustainable competitive advantage. Their marketing strategy is a long-term plan aimed at achieving their goals. The company has a wide outreach and network, serving customers in Maharashtra, Goa, Madhya Pradesh, Chhattisgarh, Rajasthan, Gujarat, Uttar Pradesh, Delhi, Odisha, Karnataka, Telangana, Andhra Pradesh, and Tamil Nadu.
Tirumalla Edible Oils primarily targets wholesale, super market, and retail markets. Their future plans include the establishment of two more manufacturing plants: a soya crushing plant in Aurangabad and a palm plant in Khopoli. The company envisions reaching 3 crore customers in the next three years.
Customers prefer Tirumalla Edible Oils over others because of the impeccable taste and quality of their cooking oils. The company goes the extra mile to maintain these qualities.
With a track record of satisfying 1.5 crore consumers, Tirumalla Edible Oils has established a strong presence in the Indian market.
The edible oil sector in India plays a vital role in the agricultural economy. While the country is a major producer of oilseeds, the increasing domestic consumption rate creates a gap that needs to be filled through imports. Tirumalla Edible Oils, with its premium offerings and commitment to quality, has emerged as a leading player in the industry. As the Indian market continues to grow, the company's vision and strategic initiatives position them well for future success.