India's Vibrant Democracy: US Lauds India's Democracy After Rahul Gandhi Bashes It
6 June, 2023 | newsx bureau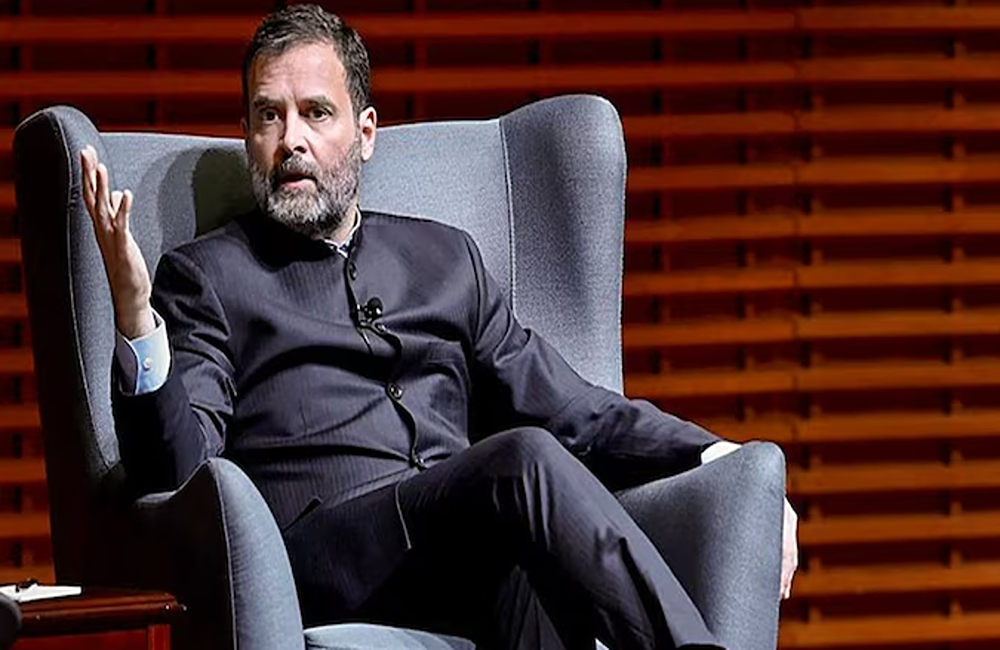 The contrasting between Rahul Gandhi's remarks on India's democracy and the White House's statement praising it raises a very pertinent question.
Rahul Gandhi's comments on foreign soil often don't sit well with the people back home. Recently, the Congress leader, on his three-day tour to the United States, criticised the government and democracy in India. Gandhi's remarks ignited some fiery opinions and left the people divided. However, days after Rahul Gandhi's remarks, the White House issued a statement lauding the democracy of India. The US National Spokesperson John Kirby called India's democracy 'Vibrant'. This also comes ahead of Prime Minister Narendra Modi's visit to the US, slated to take place later this month.
The contrast between Gandhi's remarks and the White House's statement raises a very pertaining question of when will our politicians stop bashing the country on foreign soil. To understand the implications of Rahul Gandhi's comments on the country's democratic fabric, NewsX spoke to experts from different fields, shedding light on the differing perspectives regarding the health of India's democratic system and raised important questions about the responsibilities of political leaders in safeguarding democratic values.
During NewsX's special debate, AMB B Mukherjee emphasised that Gandhi must face the general elections and see what people back at home have to say in the democracy, AMB B Mukherjee said, "If criticism comes from the members of the parliament or newly disqualified members who fancy that because their family played an important role during the national movement that they have a permanent and perpetual right to force takes to be PM of India then they have to come back and face the general elections and see what people of India have to say in the democracy."
During the debate, our panellists defended India's democratic credentials, highlighting the country's long history of free and fair elections, vibrant civil society, and independent judiciary. They argued that Gandhi's remarks were politically motivated and aimed at undermining the credibility of the current government.
Echoing the same sentiment, Maj Gen(R) Kocchar mentioned India- US ties and how they are at the strongest point and how both these countries have joined hands against their 'common enemy', they share a common interest in the Indo-pacific and their convergence with China. "The United States needs India as much as India needs the US," said Kocchar.
The discussion also touched upon the role of political leaders in upholding democratic values. Panellists emphasized the need for responsible leadership, calling upon Gandhi and other politicians to engage in constructive dialogue rather than resorting to rhetoric that could further polarize the nation.