Following the tragic incident in Kalamassery, where one person lost their life and several others were injured due to explosions during a prayer meeting at a convention center, the State Director General of Police (DGP) confirmed the occurrence of two explosions. Preliminary investigations indicate that Improvised Explosive Devices (IEDs) were likely used to trigger these blasts, with further inquiries ongoing. The DGP reported that 36 injured individuals were receiving treatment at various hospitals in the district, and a comprehensive investigation into the incident was underway.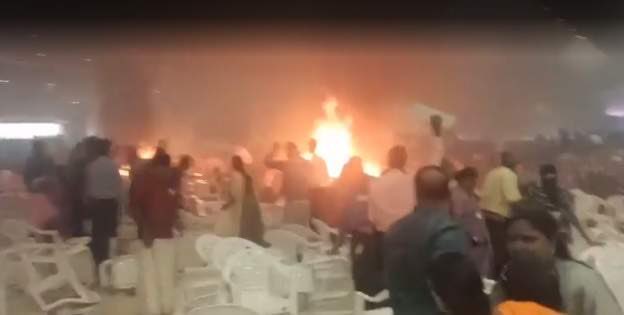 The explosion transpired at the Zamra International Convention and Exhibition Centre around 9:40 am, leading to one fatality and 36 injuries. The injured were promptly admitted to hospitals for treatment. The convention center was hosting a regional meeting at the time of the incident, with senior officers and additional DGP personnel present at the scene. The DGP stressed the commitment to conducting a thorough investigation to identify those responsible and take appropriate action. Additionally, a special team was slated to be constituted for the investigation.
Union Home Minister Amit Shah swiftly directed the National Investigation Agency (NIA) and the National Security Guard (NSG) to dispatch teams to Kerala and launch an investigation. He also conferred with Kerala Chief Minister Pinarayi Vijayan to assess the situation.
Kerala Chief Minister Pinarayi Vijayan expressed condolences for the tragic loss of life, acknowledging the incident's unfortunate nature. Health Minister Veena George instructed the heads of the Health Department and the Medical Education Department to ensure the best possible medical care for the injured.
The local police in Kalamassery, CI Vibin Das, reported that the initial explosion occurred around 9 am. The incident took place on the final day of a three-day meeting that commenced on October 27, with more than 2,000 attendees at the prayer gathering when the explosions occurred.