Iran expels Sweden ambassador over Quran burning; protestors attack Swedish embassy in Baghdad
21 July, 2023 | Nikita Ojha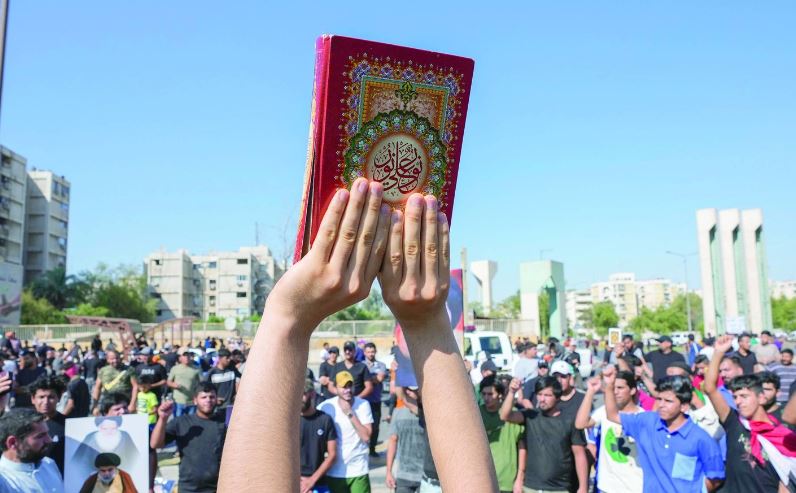 Several Muslim countries including Tukey and Iraq have took a hard stance over the burning of holy Quran in Sweden.
After a protester set fire to Quran outside mosque in the country's capital, Stockholm, the Iranian government declined to send new ambassador to Sweden. The so-called holy book of Muslims, the Quran, was burned by an Iraqi-born refugee outside the mosque on the first day of Eid-ul-Adha. He was accused by Swedish authorities of inciting hatred towards an ethnic or national group last week.
The Quran is considered to be central religious text of Islam. It is believed by Muslims to be a revelation from God, and its preservation is seen as a sign of God's protection of Islam. There are some common themes that run throughout the Quran, such as the belief in one God, the importance of prayer, and the obligation to give charity. It has had a profound impact on the development of Islamic civilization, which has inspired many works of art, literature, and music.
Iraq warns cutting off diplomatic ties with Sweden as protestors storm Baghdad embassy
If a demonstration, including the burning of the Quran, was permitted in Stockholm, Iraq threatened Sweden that their diplomatic relations may be cut off. Sweden accused Iraqi authorities of failing to defend the mission following the attack on the Swedish Embassy in Baghdad.
After the incident, demonstrators at the embassy were seen waving flags and signs showing the influential Iraqi Shia religious and political leader Muqtada al-Sadr.
Muslim Countries allege 'hate crime', Turkey, Saudi Arabia denounce desecration of Quarn
Many Muslim countries reacting to the incident commented, "Turkey urges Sweden to act swiftly to stop this "hate crime" against Islam by denouncing what it called a despicable attack on the Quran in Stockholm" Turkey's foreign minister added.
Meanwhile, Saudi Arabia summoned the Swedish charge d'affairs to protest against the desecration of the Quran. Iran's foreign minister also summoned the Swedish Ambassador in Tehran while demonstrations were planned to be held throughout Iran