Is India ready to roll out Phase 3 vaccination programme?
27 April, 2021 | newsx bureau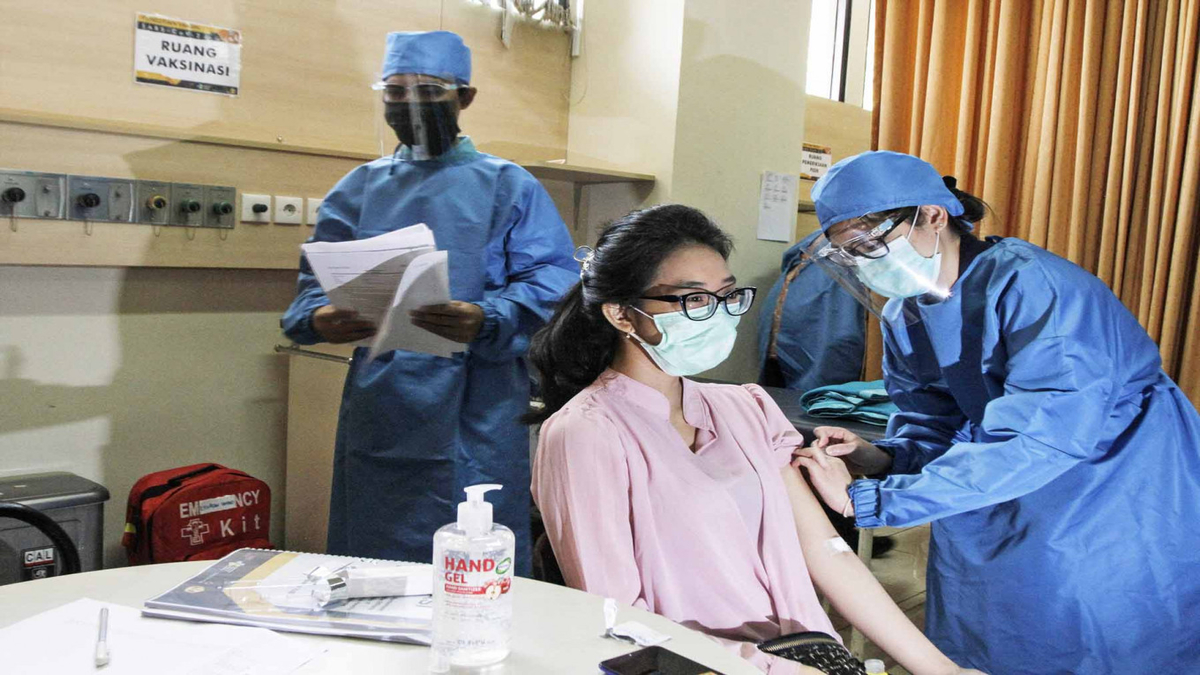 Registration for the vaccine will take place on the CoWIN portal and the Aarogya Setu App. Beginning May 1, all adults will be eligible for coronavirus vaccines under a "liberalised and accelerated...
Following an increase in Covid-19 infections, Union Health Secretary Rajesh Bhushan convened a high-level meeting on Saturday to counsel states and UTs on how to successfully implement the new Phase 3 vaccination plan. According to the centre, beginning May 1, all adults will be eligible for coronavirus vaccines under a "liberalised and accelerated" Phase 3 programme. We're about to enter 3rd phase, but do we know where vaccine doses are and when they'll be available? Let's find out:
Registration for the vaccine will take place on the CoWIN portal and the Aarogya Setu App. Vaccine manufacturers will supply the government of India with 50% of their monthly Central Drugs Laboratory-released doses and be able to sell the remaining 50% to state governments and the open market. Before May 1, manufacturers must make a transparent advance announcement of the price for 50% supply, which would be applicable to state governments and in the open market. State governments, private hospitals, commercial institutions, and others will be eligible to purchase vaccine doses from the manufacturers at this expense.
Bharat Biotech, the manufacturer of the COVID-19 vaccine, announced on Tuesday that it had increased its production capability to 700 million doses a year. At an event, Bharat Biotech CMD Krishna Ella said that the company will manufacture 30 million doses of Covaxin next month, up from 20 million this month and 15 million last month.
The first batch of Russia's Sputnik V vaccine against COVID-19 will arrive on May 1, according to the director of Russia's sovereign wealth fund. Sputnik V has made deals with five major Indian producers for over 850 million doses a year, according to Russia's RDIF sovereign wealth fund, which is selling the vaccine internationally.
Serum Institute of India (SII) and Bharat Biotech, both vaccine manufacturers, will receive Rs 4,500 crore in suppliers' credit from the Centre. From 1 May, when covid-19 vaccines are available to all adults, the Serum Institute of India will charge the Centre and states ₹400 per dose for new orders, and private hospitals will charge ₹600 per dose.
The states are looking into ways to increase vaccination so that the highest number of people will be vaccinated against Covid-19 in the shortest amount of time. More than 13 crore people have been vaccinated in the country so far, and if everybody above the age of 18 is allowed to be vaccinated, the number will grow even faster. Despite budgetary constraints, 24 Indian states have declared that vaccination will be given free of charge. Here is the full list:
Andhra Pradesh
Assam
Bengal
Bihar
Chhattisgarh
Delhi
Goa
Gujarat
Haryana
Himachal Pradesh
Jammu & Kashmir
Jharkhand
Karnataka
Kerala
Madhya Pradesh
Maharashtra
Odisha
Punjab
Rajasthan
Sikkim
Tamil Nadu
Telangana
Uttarakhand
Uttar Pradesh
Although most of the states mentioned above have made the Covid-19 vaccine open to all, a few have stated that the free vaccine would only be available to people aged 18 to 45. Jammu and Kashmir, Himachal Pradesh, Goa, Sikkim, Karnataka, Jharkhand, and Andhra Pradesh are among these states.
However, states and experts advised on Monday that shortages of covid-19 vaccines could derail plans to immunise all adults from May 1 and prolong India's severe health crisis, citing mounting complaints about the vaccination campaign. Due to a lack of sufficient production capacity at Serum Institute of India and Bharat Biotech International, Punjab, Mumbai, Rajasthan, and Chhattisgarh have said they will not be able to meet the increased demand for vaccines.