Italy's Prime Minister Giorgia Meloni Lands in India for the G20 Summit
8 September, 2023 | Akshara Tyagi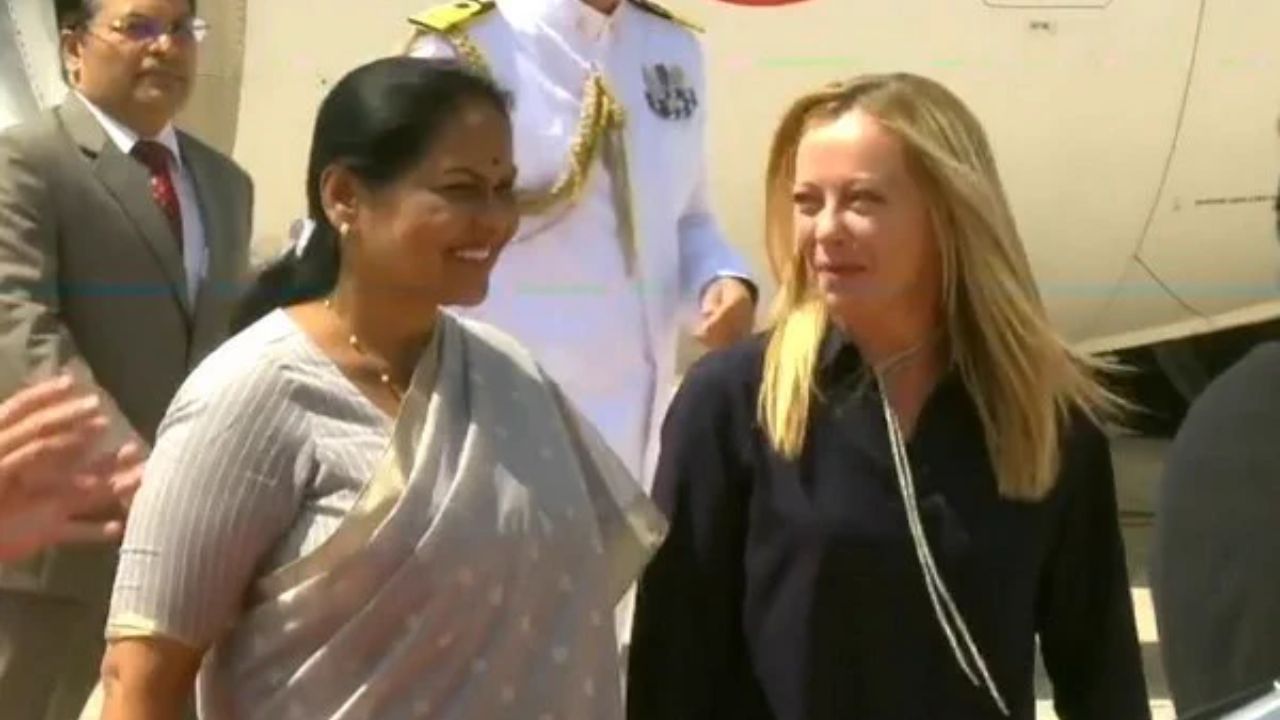 Italian Prime Minister Giorgia Meloni has arrived in New Delhi to participate in the G20 Summit
Italian Prime Minister Giorgia Meloni has arrived in New Delhi to participate in the G20 Summit, which is being hosted by India from September 9-10. She was greeted at the airport by Union Minister of State for Agriculture and Farmers' Welfare, Shobha Karandlaje.
In March of this year, Meloni visited India to attend the eighth edition of the Raisina Dialogue. During that visit, she held a bilateral meeting with Prime Minister Narendra Modi in New Delhi, and both leaders agreed to elevate the India-Italy partnership to the level of a strategic partnership.
India and Italy have a history of trade and political relations dating back over 2,000 years, with diplomatic ties established in 1947.
The G20 Summit is being held at the newly inaugurated Bharat Mandapam at Pragati Maidan in the national capital. India took over the G20 presidency on December 1 of the previous year, and approximately 200 meetings related to the G20 were organized in 60 cities across India.
This marks the first time that a G20 Summit is being held under India's presidency.
The Group of Twenty (G20) was created in 1999 with the aim of maintaining global financial stability by including middle-income countries. It serves as the premier forum for international economic cooperation and plays a crucial role in shaping and strengthening global governance on major international economic issues.
The G20 consists of 19 countries, including Argentina, Australia, Brazil, Canada, China, France, Germany, India, Indonesia, Italy, Japan, South Korea, Mexico, Russia, Saudi Arabia, South Africa, Turkey, the United Kingdom, and the United States, along with the European Union.
Currently, G20 member nations collectively account for more than 80 percent of the world's GDP, 75 percent of global trade, and 60 percent of the global population.
The 18th G20 Heads of State and Government Summit in New Delhi will serve as the culmination of a year of G20 processes and meetings involving ministers, senior officials, and civil society.
At the conclusion of the New Delhi Summit, a G20 Leaders' Declaration will be adopted, outlining the leaders' commitment to the priorities discussed and agreed upon during ministerial and working group meetings.
Brazil is set to assume the next G20 presidency in 2024, followed by South Africa in 2025.
Also Read: PIB Debunks CNN's Claims About Delhi Slum Clearance for G20 Summit
Catch all the Latest Business News, Breaking News Events, and Latest News Updates on NewsX