We are talking about IUML: Pawan Khera slams BJP after its attack on Rahul Gandhi
2 June, 2023 | Srijita Sen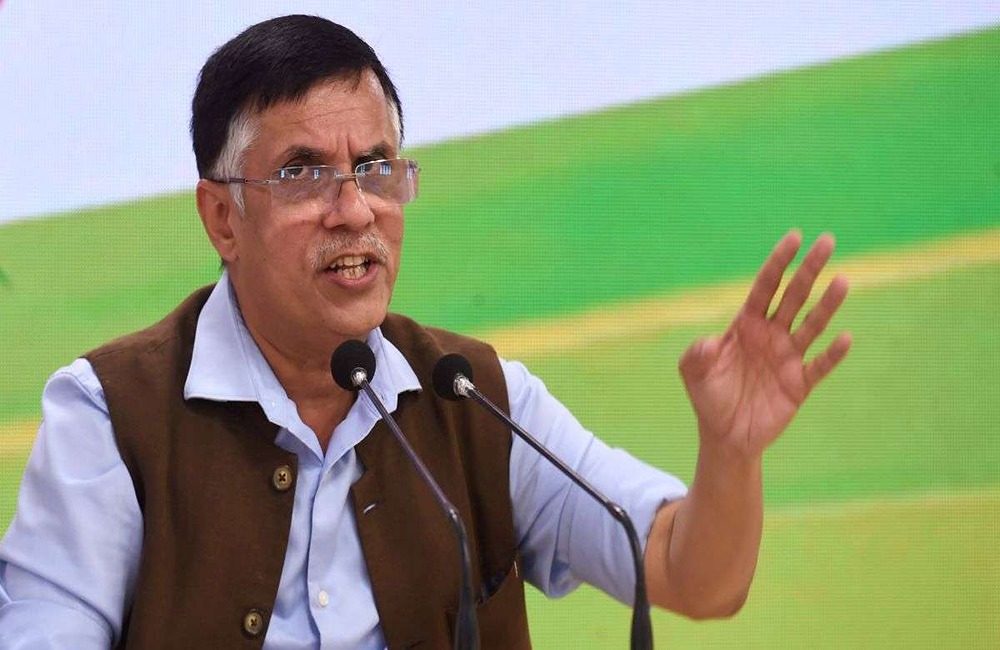 Rahul Gandhi's recent comments in the United States about IUML have sparked a war of words between the Bharatiya Janta Party and the Congress.
Rahul Gandhi's recent comments in the United States have sparked a war of words between the Bharatiya Janta Party and the Congress. Speaking at a press conference in Washington DC, the Congress leader called the Indian Union Muslim League (IUML) a secular party. Gandhi was answering a question on Congress' long-standing alliance with the Kerala state party.
"Muslim league is a completely secular party, there is nothing non-secular about the Muslim league. Following his statement, the Congress leader was slammed heavily by BJP leaders, who claimed that Gandhi was supporting Jinnah's All India Muslim League.
Union Minister Kiren Rijiju tweeted, "Jinnah's Muslim League is a secular party? The party responsible for India's partition on religious lines is a secular party? Extremely unfortunate that some people in India still consider the person who supports the Muslim League as Secular!"
Union minister KJ Alphons told ANI, "Indian Union Muslim League – it obviously means that it is a party only for the Muslims, there are no Hindus or Christians; there has never been and there will never be…The party has become completely silent on extremism, fundamentalism. Kerala has become the laboratory for ISIS & these people don't say a word."
However, Congress leader Pawan Khera took a dog at the BJP and said that Gandhi was talking about Kerala's state party. He told PTI, "We are talking about IUML. PM Modi and Amit Shah only understand Jinnah's Muslim league."
Furthermore, Congress general secretary Jairam Ramesh wrote on Twitter, "Shyama Prasad Mookerjee was in league with the Muslim League in the government in Bengal when Gandhiji launched Quit India movement. SPM was singularly responsible for the partition of Bengal."
Meanwhile, the Congress and IUML jointly form the United Democratic Front (UDF) in Kerala. It is one of the major political parties in the state besides the CPM-led Left Democratic Front.
On the other hand, the All India Muslim League was dissolved. Jinnah's party was succeeded by the Muslim League in West Pakistan and the All Pakistan Awami Muslim League in East Pakistan, now Bangladesh. The Indian Union Muslim League was founded in India.
The IUML has long been recognised by the Election Commission of India as a state party in Kerala and fought elections under the Constitution of India.