EAM Jaishankar Lauds UNESCO Heritage Site Status For Santiniketan
18 September, 2023 | Anupam Shrivastava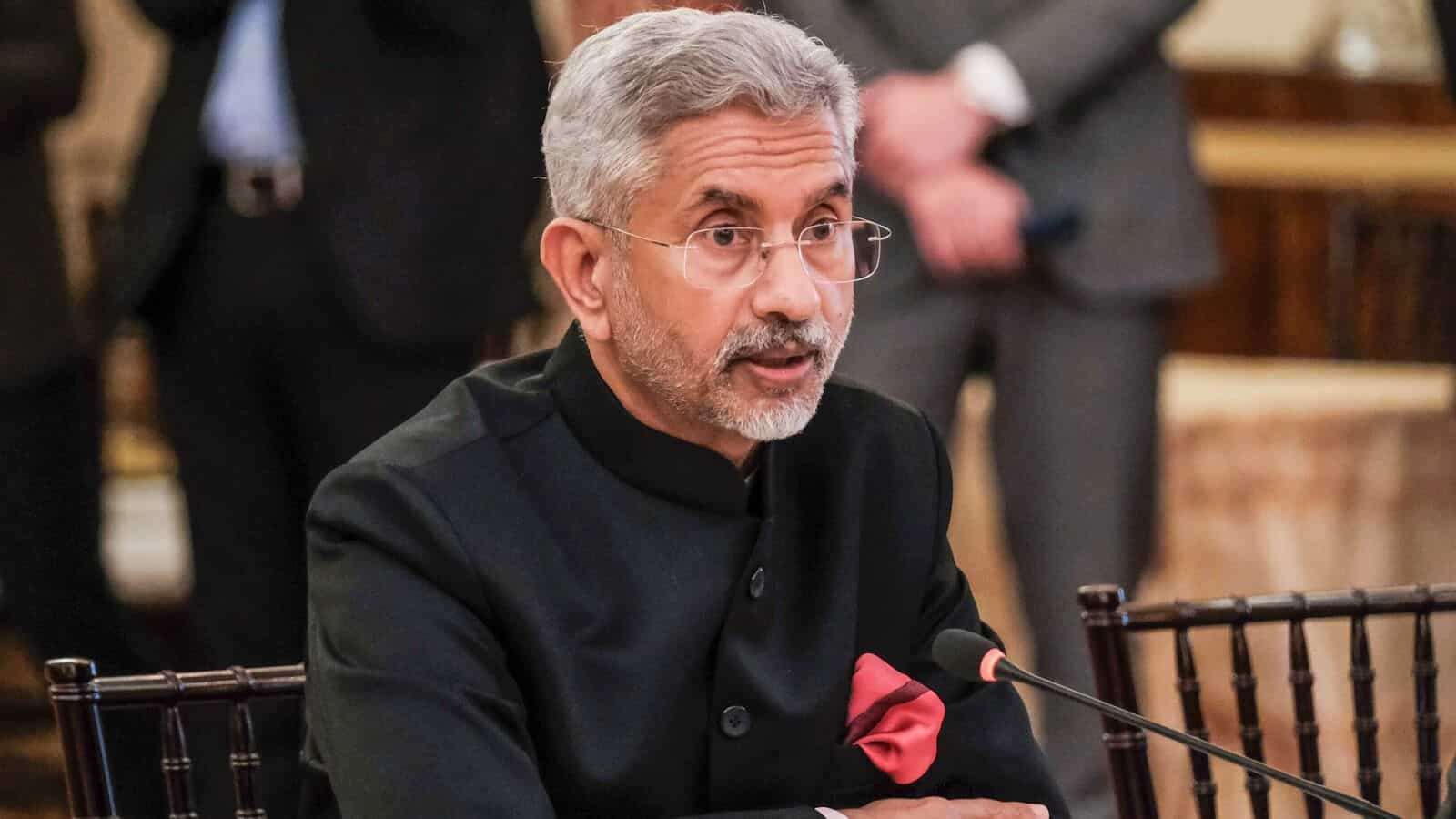 EAM Jaishankar hailed the inclusion of Santiniketan as proud moment for all Indians.
External Affairs Minister S. Jaishankar expressed his delight on Sunday regarding Santiniketan's induction into UNESCO's esteemed World Heritage list. Santiniketan, famously associated with Rabindranath Tagore and located in West Bengal's Birbhum district, received this recognition during the 45th Session of the World Heritage Committee in Saudi Arabia. UNESCO conveyed this news through a post on the social media platform 'X'(formerly Twitter).
In response to a post by Vishal V. Sharma, India's ambassador and permanent representative to UNESCO, on 'X,' Jaishankar commented, "Congratulations. A fitting tribute to our first Nobel laureate Rabindranath Tagore and all those who have kept his message alive."
Vishal V. Sharma, on his social media platform 'X,' celebrated the momentous occasion, emphasizing its significance for all Indians. He posted, "Santiniketan inscribed on UNESCO's World Heritage List (Agenda 45COM.8B.10). A great day for all Indians. Bharat Mata ki jai," along with a video capturing the moment when Santiniketan was announced as a UNESCO World Heritage Site.
Prime Minister Narendra Modi also hailed the inclusion of Santiniketan in UNESCO's World Heritage list as a source of pride for all Indians. He shared his enthusiasm on 'X,' stating, "Delighted that Santiniketan, an embodiment of Gurudev Rabindranath Tagore's vision and India's rich cultural heritage, has been inscribed on the @UNESCO World Heritage List. This is a proud moment for all Indians."
Santiniketan, established in 1901 by Rabindranath Tagore, initially served as a residential school and a centre for art rooted in ancient Indian traditions, embodying a vision of global human unity that transcends religious and cultural boundaries. In 1921, it evolved into a 'world university' known as "Visva Bharati," emphasizing the interconnectedness of humanity.
Santiniketan's architectural style is distinct from the prevailing British colonial and European modernist influences of the early 20th century. It embraces a pan-Asian modernity that draws inspiration from ancient, medieval, and folk traditions across the region.
The pursuit of UNESCO recognition for this cultural site in West Bengal had been a long-standing endeavor for India. Union Minister for Culture and Tourism, G. Kishan Reddy, previously disclosed that Santiniketan had received a recommendation for inclusion in the UNESCO World Heritage list from The International Council on Monuments and Sites (ICOMOS).
Also Read: UNESCO Grants World Heritage Status to Santiniketan, Celebrations Erupt In Bengal
Catch all the Latest Business News, Breaking News Events, and Latest News Updates on NewsX