Jaishankar receives Bhutan King in Delhi, says visit will strengthen ties
3 April, 2023 | Pragati Singh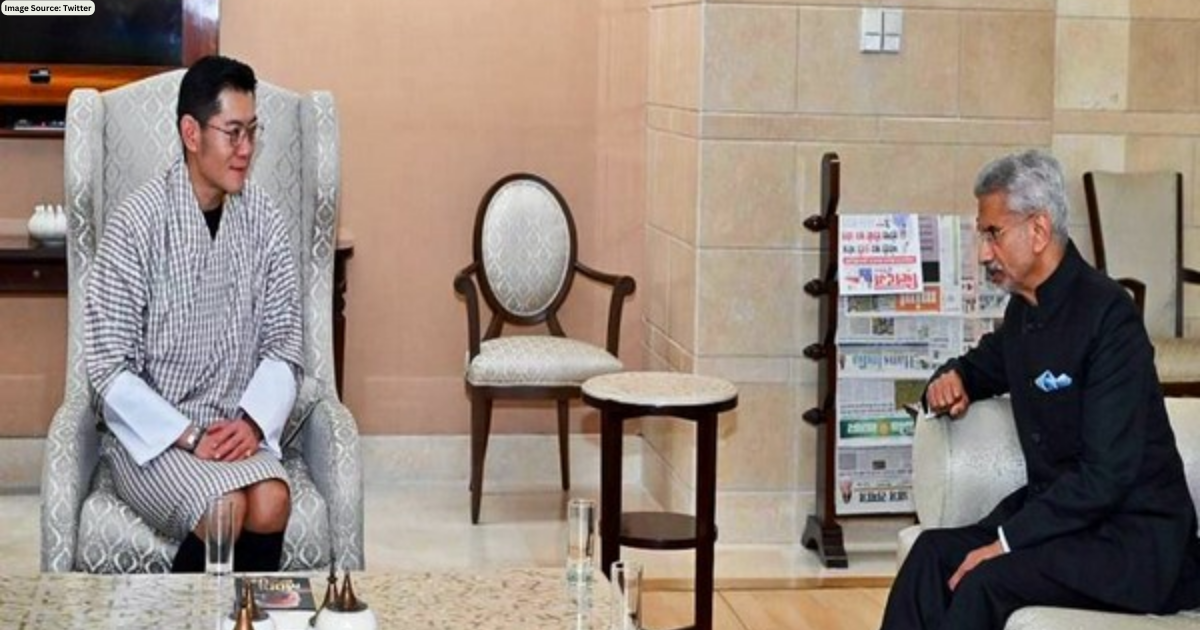 The visit of King Jigme Wangchuk will provide an opportunity for both India and Bhutan.
Bhutan King Jigme Wangchuk arrived in India on Monday for a three-day visit at President Droupadi Murmu's invitation. The Foreign Affairs Minister who met him at the airport said the visit will improve the two countries "close and unique ties."
Taking to Twitter, Jaishankar wrote, "Honoured to welcome His Majesty the King of Bhutan, Jigme Khesar Namgyel Wangchuck, on his arrival in India. His visit will further strengthen the close and unique India-Bhutan partnership."
Bhutan's Foreign Minister Dr. Tandi Dorji and other top officials accompany the King. He will meet with Prime Minister Narendra Modi and President Droupadi Murmu during his visit. The visit continues the two countries' long-standing history of regular high-level exchanges.
Foreign Affairs Minister S. Jaishankar and other senior officials will also meet with Bhutan's King.
The visit of King Jigme Wangchuk will provide an opportunity for both India and Bhutan to assess the entire scope of bilateral collaboration since the two nations enjoy a particular friendship and cooperation defined by mutual trust and understanding.
The special relationship between India and Bhutan has been preserved by a practise of frequent high-level exchanges between the two countries, including Prime Minister Narendra Modi in August 2019 and Jaishankar in 2019 and April 2022.
Also, Foreign Secretary Vinay Kwatra will visit Bhutan in January 2023. Earlier in February 2023, a Bhutanese Legislative Delegation led by Wangchuk Namgyel, Speaker of the National Assembly of Bhutan, paid a visit to President Murmu at Rashtrapati Bhavan.
While welcoming the delegation, the President stated that India profoundly values the two countries' varied and unique partnership. The President stated that Bhutan will depart from the Least Developed Countries (LDC) group this year and will be on its way to becoming a High Income Economy by 2034.
The Treaty of Friendship and Cooperation signed by the two countries in 1949, which was extended in February 2007, serves as the foundation of India-Bhutan relations. Regular high-level interactions between the two countries have helped to strengthen bilateral ties.