Japan Militarizing: What Impact Will Have on India?
19 December, 2022 | Pranay Lad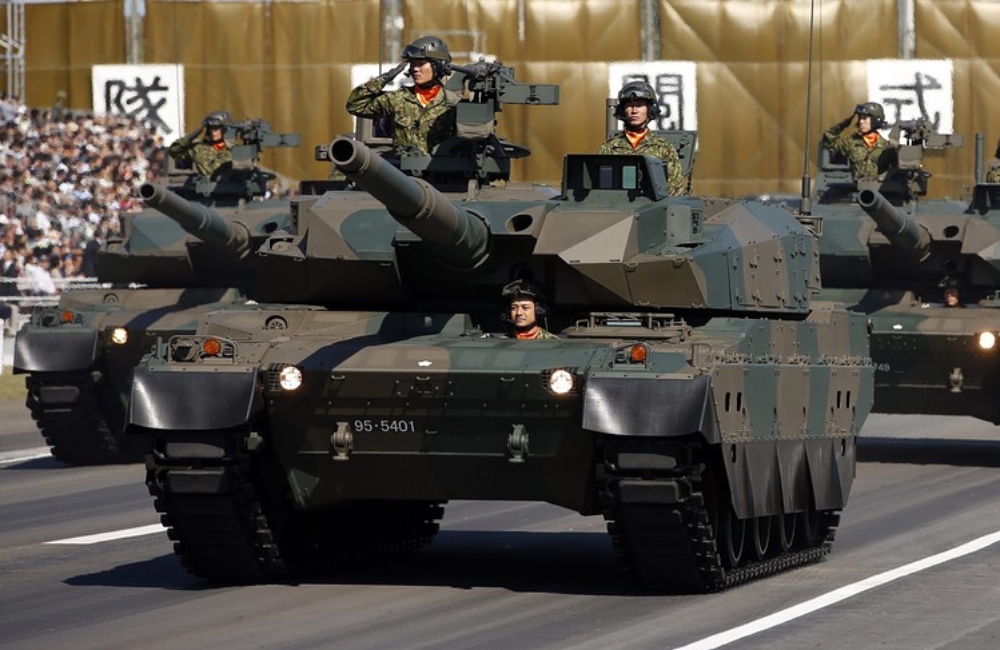 The PM gave his finance and defence ministers instructions earlier in Dec to acquire funding to raise Japan's defence budget to 2% of the country's current GDP by 2027.
In response to mounting threats from regional rivals, Japan on Friday launched a new national security strategy that indicates the country's largest military buildup since World War II, doubling defence budget and departing from its pacifist constitution.
Prime Minister Fumio Kishida announced that the government had approved the National Security Strategy (NSS), the National Defense Strategy, and the Defense Force Development Plan in an early-evening televised address in Tokyo to strengthen Japan's defence capabilities in the face of an increasingly unstable security environment.
According to Kishida, the new laws include clauses that would provide Japan the "counterstrike capabilities" it needs to attack another nation's territory directly in an emergency or under certain conditions.
According to Defense Minister Yasukazu Hamada, the Prime Minister gave his finance and defence ministers instructions earlier in December to acquire funding to raise Japan's defence budget to 2% of the country's current GDP by 2027.
By implementing the new defence measures, Japan is deviating from the interpretation of its post-World War II constitution, which placed limitations on its Self-Defense Forces by stating that they could only be employed to defend the Japanese territory, as their name implies.
But Tokyo is currently dealing with the most challenging security environment in years.
According to public broadcaster NHK, Japan's defence reform considers one of these adversaries, China, as its "greatest strategic challenge."
Longtime foe China has been expanding its naval and aviation forces in regions close to Japan while claiming sovereignty over the Senkaku Islands, a group of uninhabited islands in the Sea of Japan, commonly known as the East Sea.
Japan scrambles jets practically daily in reaction to Chinese planes flying close to its airspace, while Chinese ships have been often making excursions near the islands, which Beijing names the Diaoyus.
China has been increasing its military pressure on Taiwan, whose stability Japanese officials have deemed essential to the security of Japan itself. Taiwan is a self-governing island. In reaction to US House Speaker Nancy Pelosi's visit in August, Beijing launched five missiles that landed in Japan's exclusive economic zone close to Taiwan.
In another pretext where India is all set to host the QUAD (Quadrilateral Security Dialogue) meeting next year, Japanese Envoy Hiroshi Suzuki said, "He is pleased that India would host the Foreign Minister's Meeting, which is a crucial platform for India and Japan's cooperation. "The Quadrilateral Security Dialogue (QSD) Foreign Ministers meeting will be held in India, and my foreign minister Hayashi is looking forward to visiting India at this time. As you are aware, Quad has been planting himself firmly. I'm happy that India will host the Foreign Minister's Meeting in 2019, following the first summit last year in Washington, DC, and the second this year in Tokyo. As a result, I am delighted that India and Japan are cooperating closely on this framework, which is quite significant."
While talking about the Japan-India ties, the Japanese ambassador to India said that the two nations have a unique strategic partnership and that we will work to increase our cooperation in all areas, with security being a key area, and that Japan's new National Defence Strategy will promote training and exercises as well as defence equipment and technology cooperation with India.
"Japan and India have a unique global strategic partnership, and we work to increase our collaboration in all areas. Security is, of course, a very important topic, therefore I am happy that collaboration is progressing in this area. This month, India assumed the G20 presidency, and in January, Japan will assume the G7 president."
Therefore, the tight collaboration between India and Japan under the G20 and G7 Presidency is more crucial than ever. So I look forward to fostering tight cooperation moving forward by working closely with my Indian friends," he remarked.
According to the strategy, "Japan will continue to support efforts to realise a FOIP (free and open Indo-Pacific) by increasing collaboration with like-minded nations through the Japan-US Alliance as a cornerstone and through initiatives like the Japan-US-Australia-India (QUAD) alliance."
The Japanese ambassador took part in a ceremony today to mark the 70th anniversary of India and Japan's diplomatic relations. The Horse-riding Performance of Japanese Yabusame and Indian Tent Pegging was placed at the Army Polo and Riding Club (APRC) Ground in Delhi as a part of the celebratory activities.