JDS moves to EC, seeks ban Kichcha Sudeep's movies
7 April, 2023 | Amish Mahajan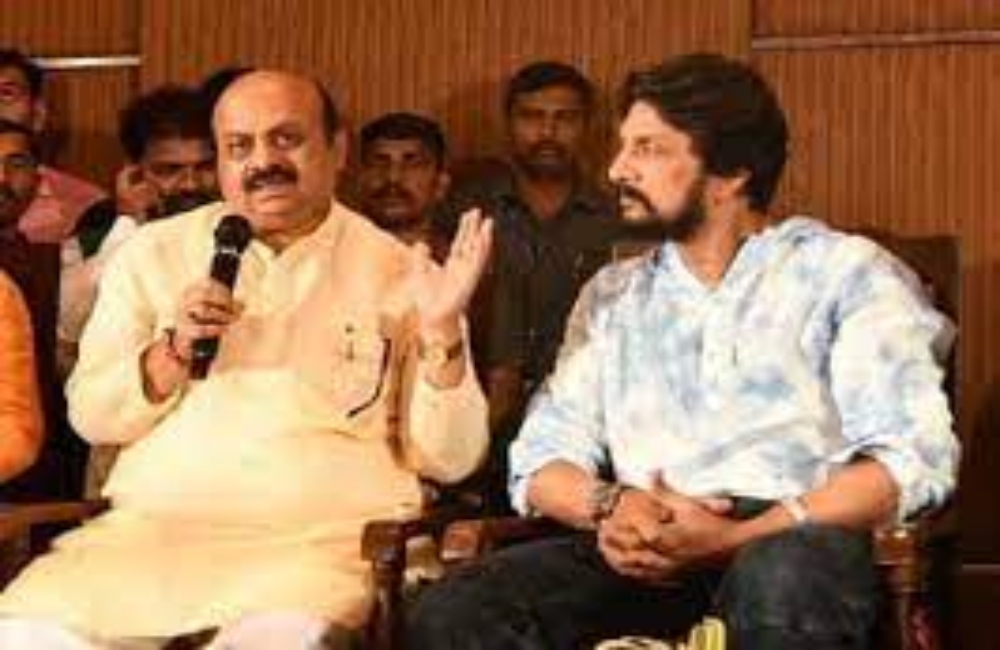 Janata Dal (Secular) seeks a ban on the screening and telecast of movies, shows and commercials featuring the Kannada superstar Kichcha Sudeep, claiming they might influence voters in upcoming Asse...
Ahead of the Karnataka assembly elections, the JDS has demanded a ban on Kannada actor Kiccha Sudeep's acting-based shows, films and advertisements till the end of the elections. On Friday, JDS wrote a letter to the Election Commission and demanded it from the Commission. The Janata Dal (Secular) believes that the actor is currently a star campaigner for the BJP, so his films, advertisements, posters, etc., can influence votes.
On Wednesday, Sudeep confirmed he would campaign for the ruling Bharatiya Janata Party (BJP). Speculations were rife about Sudeep and fellow big-screen star Darshan Tugudeepa joining the BJP. However, the former clarified that he would only campaign for "his friends" in the BJP instead of joining the party and would also not contest the May 10 Assembly polls.
The superstar was in the media spotlight for the better part of Wednesday amid speculations of his joining the ruling party.
Addressing a joint press conference with Karnataka Chief Minister Basavraj Bommai on Wednesday, Sudeep said, "I did not need to come here, and I am not here for any platform or money. I have here only for a person. I have high regard for CM Mama (Bommai). That's why I am announcing my full support to Bommai sir".
Sudeep said whether he believes in the BJP's ideology, "As a citizen, I respect certain decisions PM Modi has taken, but that's my perspective. But that has got nothing to do with me sitting here today."
CM Bommai said further that Sudeep doesn't belong to any political party.
Reacting to the superstar's statement on Wednesday, South star Prakash Raj said, "I am shocked and hurt by Kichha Sudeep's statement."
Meanwhile, on Wednesday, a lawyer based in Shivamogga, K P Sripal, wrote to the Election Commission, asking it to ban the screening and telecasting of movies, shows and commercials featuring the superstar Kannada superstar Kichcha Sudeep till the declaration of results of Assembly polls.
The polling for the Karnataka Assembly is scheduled for May 10, and the counting of votes will take place on May 13.