Jill Biden, US First Lady, Tests Positive for COVID-19, Joe Biden Tests Negative
5 September, 2023 | Akshara Tyagi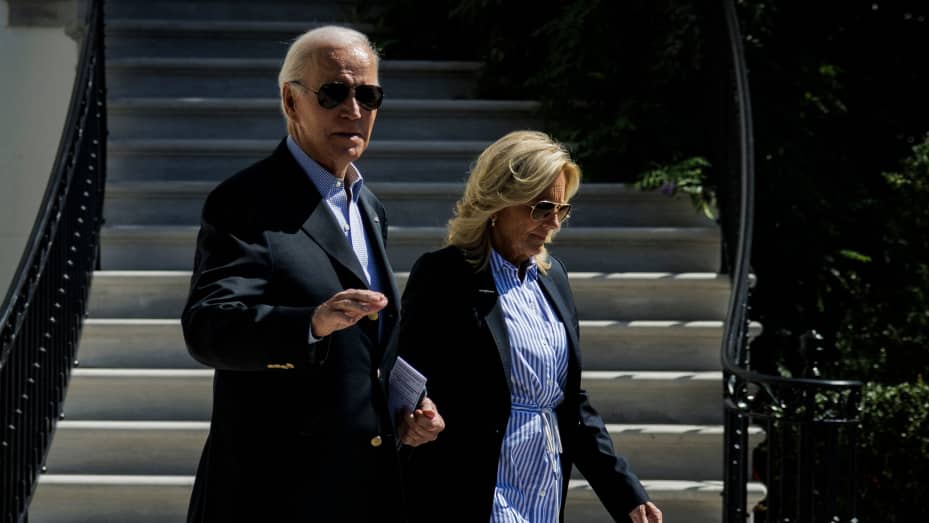 US First Lady Jill Biden was diagnosed with COVID-19 on Monday, as confirmed by her communications director, Elizabeth Alexander
US First Lady Jill Biden was diagnosed with COVID-19 on Monday, as confirmed by her communications director, Elizabeth Alexander. Fortunately, her symptoms are currently mild, and she will continue to stay at the couple's residence in Rehoboth Beach, Delaware, for the foreseeable future.
"This evening, the First Lady tested positive for COVID-19. She is currently experiencing only mild symptoms. She will remain at their home in Rehoboth Beach, Delaware," Elizabeth Alexander said.
In the meantime, President Biden underwent a COVID test and received a negative result. The US President will maintain symptom monitoring throughout the week.
"Following the First Lady's positive test for COVID-19, President Biden was administered a COVID test this evening. The president tested negative. The President will test at a regular cadence this week and monitor for symptoms," a White House press release said.
Recent weeks have seen a surge in COVID cases and hospitalizations in the United States. The emerging COVID-19 variant EG.5 is gaining ground in the US, accounting for approximately 17% of new COVID-19 cases, surpassing the next most common lineage, XBB.1.16, at 16%, as per the latest data from the US Centers for Disease Control and Prevention, as reported by CNN. This new variant is derived from the XBB recombinant strain within the Omicron family.
It's worth noting that in August of the previous year, US First Lady Jill Biden tested positive for a reinfection of COVID-19. Meanwhile, US President Joe Biden is scheduled to visit India this week to participate in the G20 Summit in New Delhi.
During the summit on September 9 and 10, President Biden will commend Prime Minister Narendra Modi for his leadership of the G20, as confirmed by the White House earlier this week. In response to a reporter's question about his upcoming visits to India and Vietnam, President Biden expressed his anticipation and said, "Yes, I am."
"The President will travel to New Delhi, India, to attend the G20 Leaders' Summit. On Friday, the President will participate in a bilateral meeting with Prime Minister Narendra Modi," the White House said in its week-ahead schedule of the President released on September 7.
White House press secretary Karine Jean Pierre stated on August 29 that US President Joe Biden would "reiterate the US dedication to the G20" as the primary platform for global economic cooperation. During a media briefing, Pierre also mentioned that Biden would address various topics, including the societal consequences of Russia's conflict in Ukraine.
The White House confirmed on Tuesday that President Biden's agenda would include these elements. Pierre further announced that after attending the G20 Summit in New Delhi, President Biden would journey to Hanoi, Vietnam, on September 10.
Also Read: Li Qiang to Attend G20 Summit in India, Confirmes Beijing
Catch all the Latest Business News, Breaking News Events, and Latest News Updates on NewsX