J&K: Blast in Kathua's Hiranagar, no injury reported
30 March, 2023 | Amish Mahajan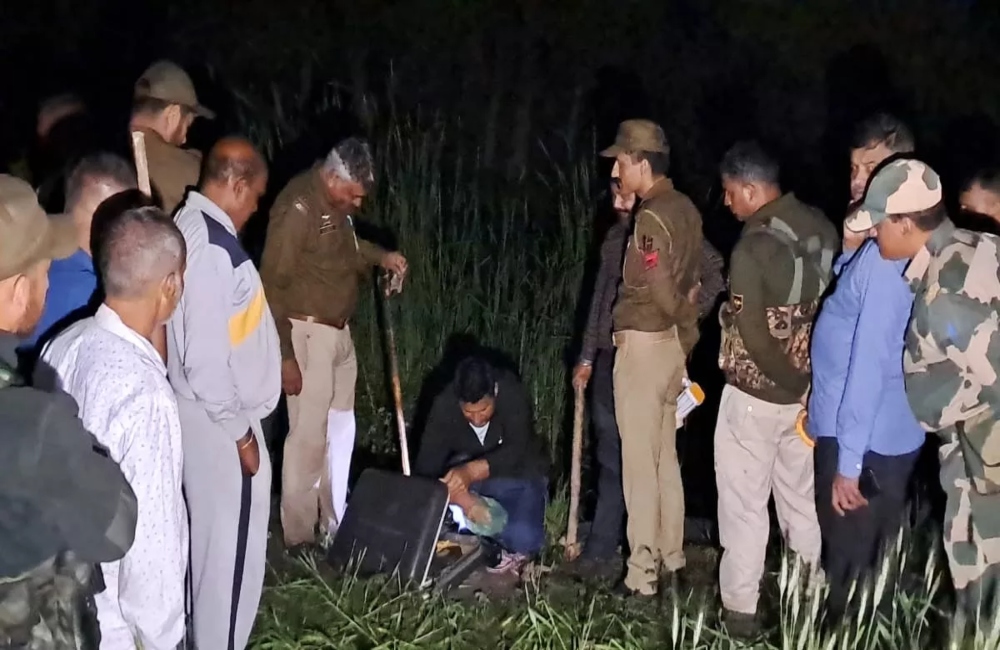 A massive explosion occurred near the Sanyal Police Post of Border Police Kathua adjacent to the Hiranagar International Border.
There was a huge explosion in the forest area near the border police post about four kilometres before the Indo-Pak border in Sanyal of Hiranagar (Kathua) in Jammu and Kashmir. The explosion was so powerful that it was heard in four-five villages nearby. In the night itself, several senior officials, including SSP Shivdeep Singh Jamwal of Kathua Police, reached the spot.
The bomb disposal squad also reached the spot and searched the area. Although it is unclear how the blast happened, being a border area, the possibility of a drone attack from across the border cannot be ruled out.
At present, the investigation is going on. There is a report of a policeman being injured in the blast, but this has not been confirmed yet. CRPF, police and SOG jawans have started a search operation by blockade of the entire area late at night. The Old Kathua-Samba route was also closed as a precautionary measure.
Shivdeep Singh, SSP of Jammu and Kashmir Kathua, said that the news of the blast was received here, and information was received from the people of the village that there was a loud explosion. The situation is under control. A search operation has been launched, and an investigation is on. The search operation will be conducted in the morning as well.
Hiranagar's BDC chairman Ramlal Kalia and local people said the blast occurred around 9:30 pm. There is a border police post about 20 meters away from the spot. Police personnel reached the site and informed their officers about the incident.
An enormous crater has been formed at the site of the blast. A bridge is nearby, and crops are grown in the surrounding fields. According to sources, it looks like an IED, but nothing can be said now. Meanwhile, people from many nearby villages also reached the spot. There is an atmosphere of panic in the entire area. It is being told that an encounter had also taken place at the place where the blast took place a few years back.