J&K: Security Forces Kill Terrorist in Reasi Encounter, Search Ongoing
5 September, 2023 | Akshara Tyagi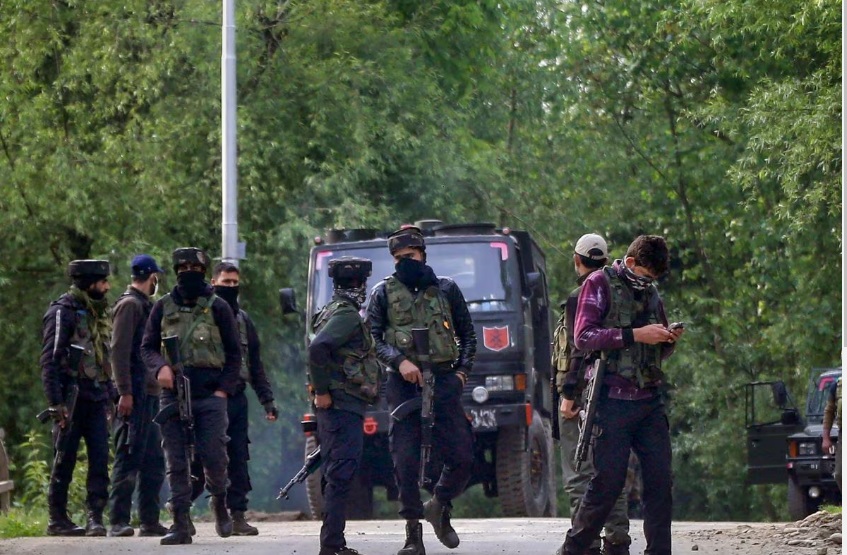 A security force-terrorist confrontation in Jammu and Kashmir's Reasi district resulted in death of one terrorist.
On September 4, an encounter between security forces and terrorists in Jammu and Kashmir's (J&K) Reasi district resulted in the death of at least one terrorist. During the security operation, a police personnel sustained injuries.
On Tuesday, a search operation is in progress in Jammu and Kashmir's Reasi following an encounter on Monday. During the encounter, one terrorist was killed, and one police personnel were injured while engaging with security forces.
"One terrorist killed so far, one Police personnel injured. Details waited," officials said on Monday
ADGP Mukesh Singh said, "On the basis of police input regarding the presence of two terrorists. Encounter going on in Gali Sohab in Tuli area of Chassana sir".
During a cordon and search operation in the Tuli area's Gali Sohab village of Jammu and Kashmir, a shootout occurred, initiated by specific information regarding the presence of two terrorists. One terrorist was eliminated, and a police officer sustained injuries in the initial exchange of fire. The operation is ongoing to neutralize the second terrorist. An Army soldier also suffered injuries in the encounter and both injured individuals have been hospitalized.
The encounter commenced at 2 pm when a joint team comprising police, Army, and CRPF pinpointed the house where the terrorists had taken shelter at gunpoint between Sunday and Monday. Security forces reached the village after a four-hour trek, cornering the terrorists. Despite the terrorists attempting to break the cordon by opening indiscriminate fire, they were unsuccessful. The exchange of gunfire ceased late in the evening.
Due to darkness, the security forces are taking precautions and have not entered the house to confirm the fate of the second terrorist, who is also presumed to have been killed. The identity and affiliation of the terrorists will be determined once the operation concludes.
Poonch, a border district along with nearby Rajouri, has witnessed multiple encounters this year, resulting in the elimination of approximately 20 terrorists and 10 security personnel. Most of the terrorists were intercepted while attempting to infiltrate India from across the border, according to officials.
The operation is ongoing, and additional information is pending. On August 21, a confrontation ensued between security forces and terrorists in the Larrow-Parigam region of Pulwama district, Jammu and Kashmir.
Also Read: Rajasthan: Rajnath Singh to launch BJP's third "Parivartan Sankalp Yatra" in Jaisalmer today
Catch all the Latest Business News, Breaking News Events, and Latest News Updates on NewsX