Joe Biden urges US Congress to pass the Bipartisan Budget Agreement
29 May, 2023 | Vaishali Sharma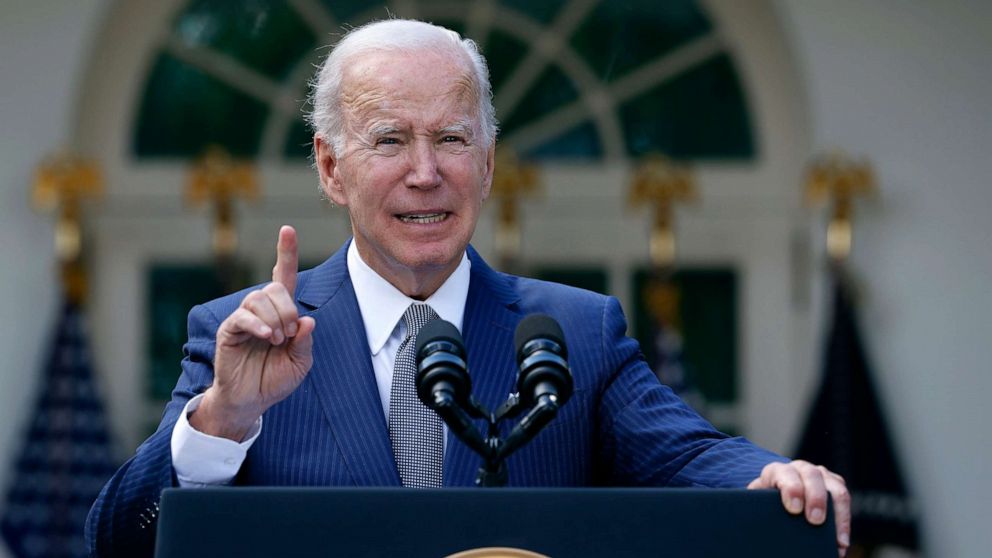 US President Joe Biden said on Monday that the only way forward for the US is for Congress to pass a Bipartisan Budget Agreement.
US President Joe Biden said on Monday that the only way forward for the US is for Congress to pass a Bipartisan Budget Agreement.
"We've reached a bipartisan budget agreement that we're ready to move to the full Congress and I think it's a really important step forward," Biden said while delivering remarks on the Bipartisan Budget Agreement on Monday. Biden said: "The Speaker and I made clear from the start that the only way forward was a bipartisan agreement, that agreement now goes to the United States House and to the Senate."
He further said: "I strongly urge both chambers to pass that agreement. Let's keep moving forward on meeting our obligations and building the strongest economy in the history of the world."
The US President said the agreement represents compromise, that no one got everything they want, "but that's the responsibility of governing".
"I believe you'll see for the American people the agreement prevents the worst possible crisis on default for the first time in our nation's history," he said.
He added: "It also protects key priorities and accomplishments and values that Congressional Democrats and I have fought along for long and hard for investing in America's agenda."
According to the Washington Post, US President Joe Biden and House Speaker Kevin McCarthy have reached a "agreement in principle" to raise the debt ceiling and cap federal spending.
The agreement is an important step towards preventing a government default, which could occur in nine days.
According to The Washington Post, the new plan raises the legal limit on how much money the country can borrow to pay its bills until 2025.
According to a person familiar with the matter who requested anonymity to describe the sensitive talks, it also effectively freezes domestic spending and imposes new work requirements on some Americans who receive federal nutrition assistance.
Some of the emerging agreement's contours reflect Republicans' initial demands after Republicans took control of the House in January and plotted a strategy to leverage the debt ceiling to achieve their policy agenda, despite repeated warnings that their brinkmanship could plunge the country into a recession.
McCarthy will brief his party members via conference call at 9:30 p.m.
Before Biden and McCarthy unveiled their plan, some Democrats and Republicans began to criticise its size and scope, highlighting the difficult task the two leaders faced in ramming legislation through the pitfalls-prone, narrowly divided House and Senate with less than a week to spare.