Kapil Sibal at AAP rally: CBI and ED are 'Double Barrel' of the BJP led Central government
11 June, 2023 | Anupam Shrivastava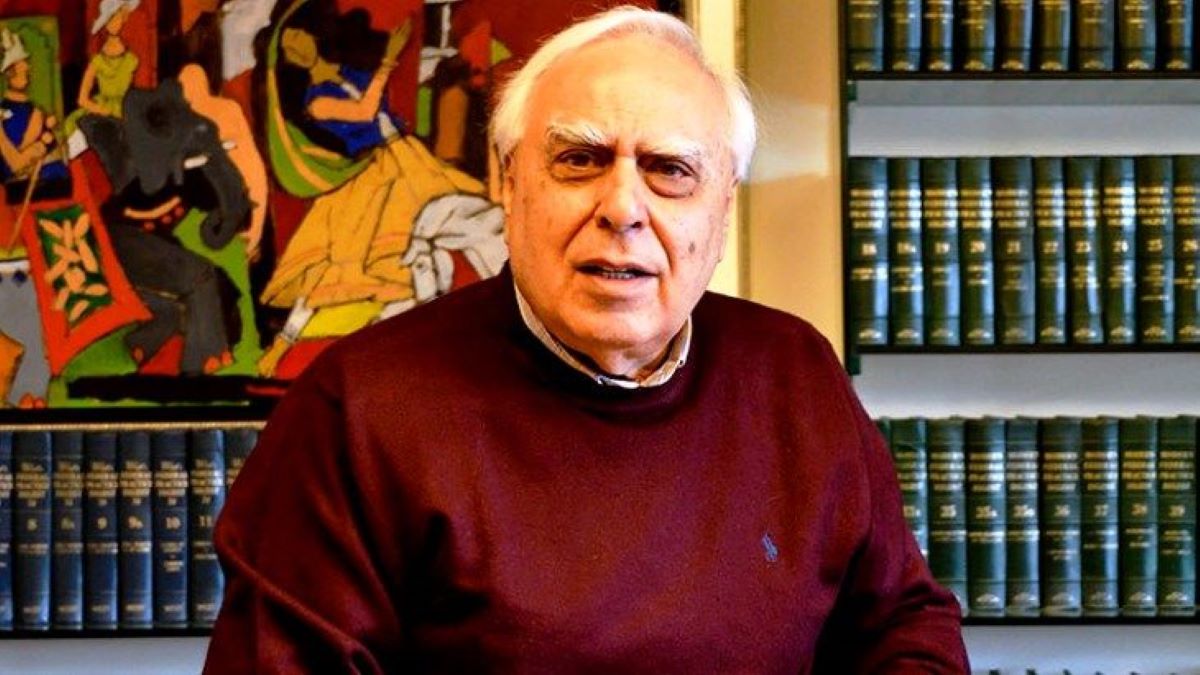 Kapil Sibal also announced his upcoming website 'Soldiers of Justice' and asked Arvind Kejriwal to urge people to join it.
Former Congress politician and Rajya Sabha MP Kapil Sibal lashed out at the Central Government on Sunday, accusing it of exploiting central agencies. He referred to the PM Modi-led BJP administration as a "dual-barreled government," with one barrel being the ED and the other being the CBI.
Kapil Sibal made these remarks while speaking at the Aam Aadmi Party's (AAP) massive rally at Delhi's Ramlila Maidan. "I recall Arvind Kejriwal opposing us before 2014 when we were in the UPA government." However, times change, governments change, and prime ministers change.
"I remember before 2014 when we were in the UPA government, Arvind Kejriwal used to oppose us. But times have changed, governments have changed, and prime ministers have changed. He (PM Narendra Modi) said, you have given 60 years to Congress, now just give seven months to us, and we will make India progressive and he did change India's map in 120 months. He made the media, Election Commission, and Enforcement Directorate (ED) CBI sit on his lap," Kapil Sibal said targeting the BJP government.
Centre leading a Double Barrel government, not Double Engine government: Kapil Sibal
"PM Modi always talks about double engine government, but the aim is to destroy the entire opposition. This is a double-barrel government, ED and CBI. The constitution says that three things will be at the Center- Land, Police and Public Order and the Kejriwal government of Delhi will not be able to interfere with them. Apart from this, there will be no power with the Centre."
Sibal went on to say that the assembly was formed so that people could get their work done, but that what PM Modi wants is being done. He asserted that the primary goal of the PM Modi-led BJP administration is to eliminate the whole opposition.
Kapil Sibal also called for a unified front against the PM Modi-led BJP administration and said "My purpose in the coming days will be to go to different places and tell people that the time has come, we need to unite and fight against PM Modi".
Will unite everyone to fight against PM Modi, launch 'Soldiers of Justice Website': Kapil Sibal
"In the coming days, I will go to every state and appeal that we have to fight against PM Modi. Just like PM Modi's 'Mann ki Baat', I want to share mine. Today, the public is grinding. There is no department through which the common people are getting benefitted. I made a decision a few months ago that we are starting a website- Soldiers of Justice. I would like to appeal to Arvind Kejriwal to urge people to join," renowned lawyer Kapil Sibal said in his speech.
He further said that "The decisions are taken by the government and the secretary has to follow them, but he said that the secretary will remain with us. The matter went to court and the Supreme Court decided that the responsibility of the secretary would remain with the cabinet. It is expected that the Supreme Court will set aside the decision. If there is an attack on the Constitution, we all stand together and oppose it."
"Together we will defeat Modi ji on one platform," Kapil Sibal added. On Sunday, the Aam Aadmi Party (AAP) held a massive demonstration at Delhi's Ramlila Ground against the Centre's Ordinance on control over administrative services in the national capital.
The rally was attended by Delhi Chief Minister and AAP convenor Arvind Kejriwal, his Punjab equivalent Bhagwant Mann, Delhi Minister Gopal Rai, party MP Sanjay Singh, and other party officials.